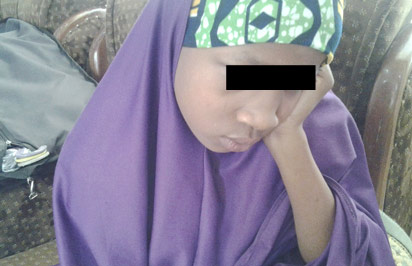 Wasila Umaru, the 14-year-old child bride who killed her husband and his friends in April because she was forced to marry him, may face the death penalty. 
You will recall that Umaru had previously been arraigned before a magistrate court, however; protests from a women lawyers' human rights group prompted the Kano State Judicial Council to transfer the case to the juvenile court.
Now, authorities in Kano have reportedly re-transferred her case from the juvenile court to a Kano State High Court, insisting that the "culpable homicide" charge, which is punishable by death,  still stands, Vanguard reports.
 The Kano State High Court has announced that hearing will commence on August 4. 
Photo Credit: Vanguard