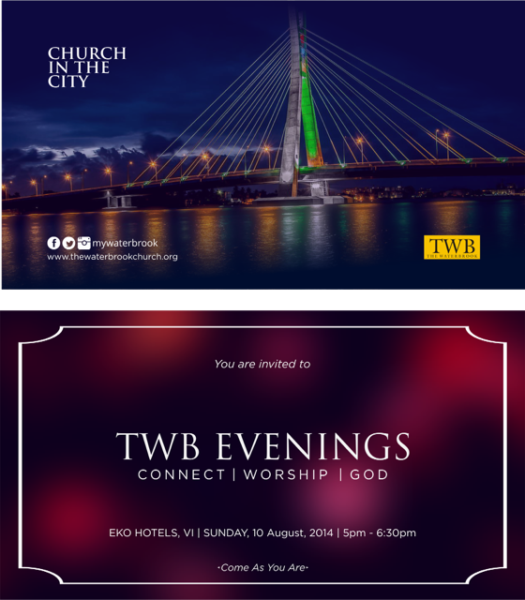 Something new and exciting is coming to The Waterbrook Church!
The Waterbook Church will be hosting it's first ever Sunday evening service. The TWB Evening Service is a "come as you are" service so you can spend time in God's Presence, where you can connect and worship God without pressure in a relaxed atmosphere.
It's time to return to God and cast all your cares on him and bring a friend!
Date: Sunday 10th August 2014
Time: 5PM – 6:30PM
Venue: Eko Hotel and Suites, Victoria Island, Lagos
___________________________________________________________
Sponsored Content