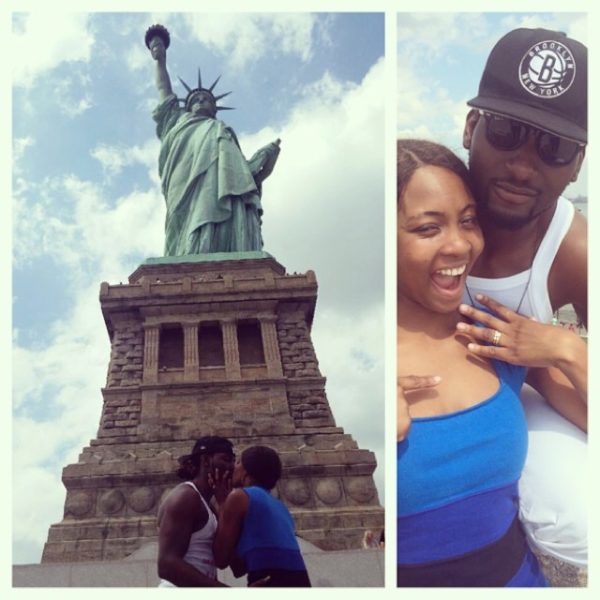 Congrats to Osas Ighodaro and Gbenro Ajibade!
The celebrity couple who have been together for over a year are now ENGAGED!
Osas and Gbenro have gone to great lengths to keep their relationship private including no social media postings and trying to avoid getting photographed together.
Now they are officially engaged after Gbenro proposed by the Statue of Liberty in New York. Gbenro happily announced the news to fans with this instagram message
Four words fourteen letters that take forever to say,with you these words are too important to let them have their way. You've had my back for endless days,knowing my habitual ways,seen my worst and STILL stood by me even when my best of friends deserted me and strings weren't attached between us you were there staying strong inspiring,motivating n loyal to our friendship regardless of all my madness.I can say am forever grateful and I LOVE YOU in so many ways but none is clearer than committing my [email protected] grow old with me,for the best is yet to be…..#shesaidYES#AGE#GREATNESS#emojiemoji!
Congrats!
Photo Credit: Instagram – GbenroAjibade