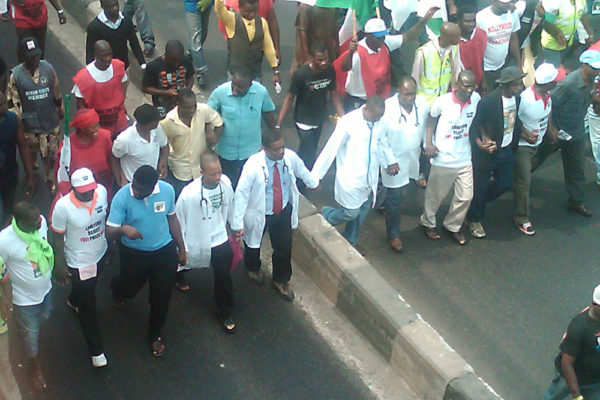 On Wednesday, August 13, the Nigerian government fired all resident doctors in the country.
Minister of Health, Onyebuchi Chukwu, reportedly issued the order to halt the residency training programme for doctors in Nigeria "until further notice."
The National Association of Resident Doctors, which is affiliated with the Nigeria Medical Association (NMA), is estimated to have 16,000 members.
According to reports, the federal government took the drastic measure "after exploring all avenues to end the strike, which it said had compounded the health crisis in the country," Punch reports.
An excerpt from the press release by the Deputy Director of Press, Federal Ministry of Health, Alhaji Isiaka Yusuf, states:
"The situation has been compounded by the recent importation of the Ebola Virus Disease into Nigeria on July 20, 2014. Following the Presidential declaration of a National Public Health Emergency on Ebola Disease, which has united the entire country in the efforts to contain the disease, it is quite regrettable that the people who should take leadership role in the fight against the Ebola disease are now the most unsupportive."
Photo Credit: Vanguard (*photo above is for illustrative purposes*)