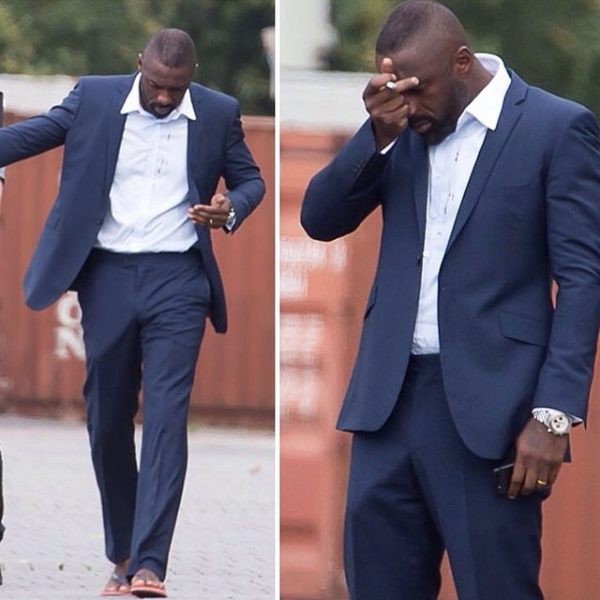 Yup, Idris Elba is one good looking fella.
This week, the actor caused a "huge" frenzy when photos of him on the set of his upcoming film "A Hundred Streets in London" went so viral.
It was not for his expertise in the acting world, but his, er, you know…alright, very distracting bulge.
The 41-year-old wore a fitting navy tailor suit that helped accentuate his "third thunder".
He took to Twitter to joke about it and the good news is Calvin Klein wants him for an ad.
So thank you internet, we will keep refreshing CK's website for the campaign images.
The good news is i got a shit load of followers. The bad news is, that is a mic wire. #egowentintospaceshipmodethough

— Idris Elba (@idriselba) August 9, 2014
Calvin Klein called my mobile, they want me in their next campaign. Foot long john's Coming Winter 2014. #egowentintospaceshipmodethough — Idris Elba (@idriselba) August 9, 2014