Are you scared? Well you should be!
It's time for another Tripican.com Movie Feature and we have something bone-chilling horror for you! Presenting "Deliver Us From Evil".
You can get to watch this movie starring Eric Bana & Edgar Ramirez in the cinemas buy getting N700 tickets today. All you have to do is click HERE.
Deliver Us From Evil hits the cinemas this Friday! Be sure to get tickets on www.tripican.com!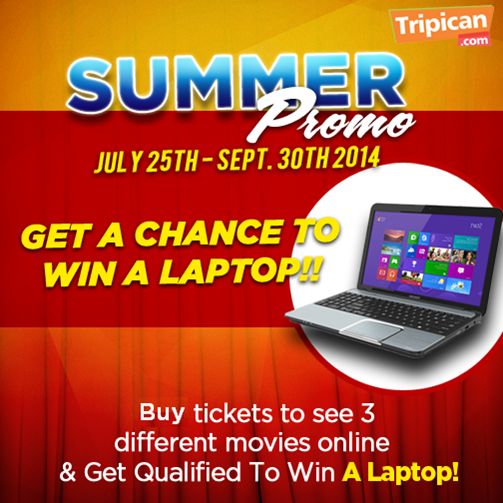 Take advantage of Tripican's special Summer Promo which started running from Friday 25th – Tuesday 30th September 2014.
Get a chance to win a laptop! Simply buy tickets to see 3 different movies online & get qualified to win!
Synopsis
In Deliver Us From Evil, New York police officer Ralph Sarchie (Eric Bana), struggling with his own personal issues, begins investigating a series of disturbing and inexplicable crimes. He joins forces with an unconventional priest (Edgar Ramirez), schooled in the rituals of exorcism, to combat the frightening and demonic possessions that are terrorizing their city. Based upon the book, which details Sarchie's bone-chilling real-life cases.
Cast
• Eric Bana as Sarchie
• Edgar Ramirez as Mendoza
• Olivia Munn as Jen
• Sean Harris as Santino
• Joel McHale as Butler
• Chris Coy as Jimmy
• Dorian Missick as Gordon
Watch the Deliver Us From Evil Movie Trailer

On a scale of 1 to 5 Stars rate the Trailer
• 5 stars
• 4 stars
• 3 stars
• 2 stars
• 1 star
Movie Images
For these and more discounted tickets visit www.tripican.com.