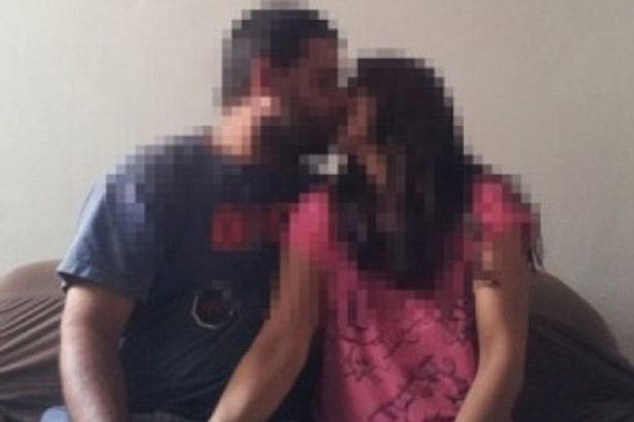 A Brazilian couple recently got a shocking revelation.
39-year-old Adriana and 37-year-old hubby Leandro have been together for seven years and have a six year old daughter together.
In a chat with Daily Mail Online, they both revealed they had been trying to get in touch with their mothers – who were both called Maria, and had both abandoned them when they were babies.
The strange coincidence wasn't a dead giveaway for the couple as they never imagined it will be the same woman.
At the age of 1, Adriana was left in the custody of her father, while Leandro at the age of 8 discovered his mum abandoned him as a baby and the woman he thought was his birth mother, was his step mother.
Adriana, a cosmetics saleswoman, later married. She was married for 15 years and had three children. After splitting with the man, she moved to her hometown where she met Leandro and they fell in love.
In July, Adriana decided to use the help of a radio station in their town to help announce the search for her mum. They reunited on air.
At the end of the interview on the show which helps reconnect lost relatives, the mother revealed she had a son named Leandro.
Adriana soon discovers it is the same man she is married to and weeps uncontrollably, "I don't believe that you're telling me this. Leandro is my husband. Now I'm scared to go home and find out that Leandro doesn't want me any more. I love him so much." she said.
They revealed they will stay together despite discovering they are siblings. "Only death is going to separate us. All this happened because God wanted it to happen. Of course it would have been different if we had known all this before, but we didn't and we fell in love." she concludes.
Such a sad situation! It's hard to imagine how they feel or what one would do in such a situation. What's your take BellaNaijarians?