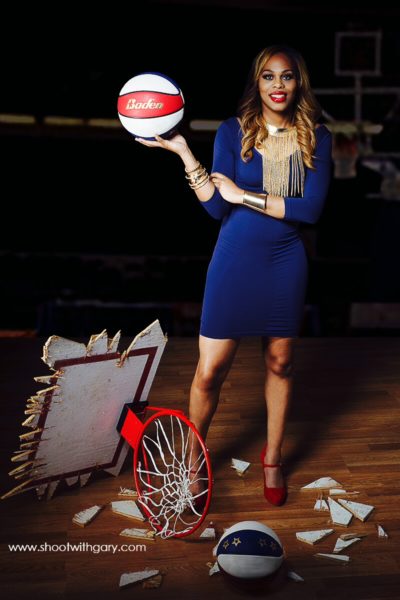 28-year-old Joyce Ekworomadu was born in Oklahoma, US. She is a member of the Nigerian national basketball team and has travelled to over 30 countries playing the game. She is currently the first Nigerian to play on the Harlem Globetrotters – that is no mean feat. The Harlem Globetrotters are sportsmen who entertain with their skill with the ball and they strive to motivate children that goals are attainable.
When we asked Joyce if being a  part of the Harlem Globetrotters was financially rewarding, she had this to say, "Being on the Harlem Globetrotters is not about the money but about how much we can impact lives of people through the art of entertainment.". Her poignant words are a very little part of what makes this young woman a beacon of hope for the next generation.
In a chat with BellaNaija, 'Sweet J' as she is fondly called, talks about her life, her dreams, her passion and her ties to Nigeria. You can feel her passion for the sport oozing through her words. We truly enjoyed the interview and we hope you do too.
Who is Joyce?
Joyce is a kind-hearted, spontaneous soul who always tries to find the comedic side in every situation. I don't like to take life too seriously because I have faith in God and believe that whatever his will entails, that is how things will unfold. I love being around my friends/family more than anything because all we do is tell stories and laugh and at those moments…life just seems stress-free. I am a competitor and hate losing, maybe that is why I have high expectations for my career.
I am first generation American born in my family but I am 100% Nigerian and love to embrace the culture. I graduated Texas State University with a Bachelor of Business Administration in Marketing. Basketball is my hobby and my career as I have used it to travel all around the world to inspire and impact young athletes especially females to aspire towards their own individual dreams. I am a current member of the National Nigerian Women's basketball team and also the 12th Female player in history of the World Famous Harlem Globetrotters.
I own a basketball skills training business called 3D Training based out of Dallas, in which the concepts of Determination, Dedication and Discipline are instilled in each lesson. I love to eat and hang out with friends when I am not working and music is one of my passions. Also, I DJ various events in Dallas such as birthdays, graduation parties, corporate events for Nike, weddings and at lounges. I am never satisfied/content with where I am at and I am always looking for ways to become more successful and inspirational.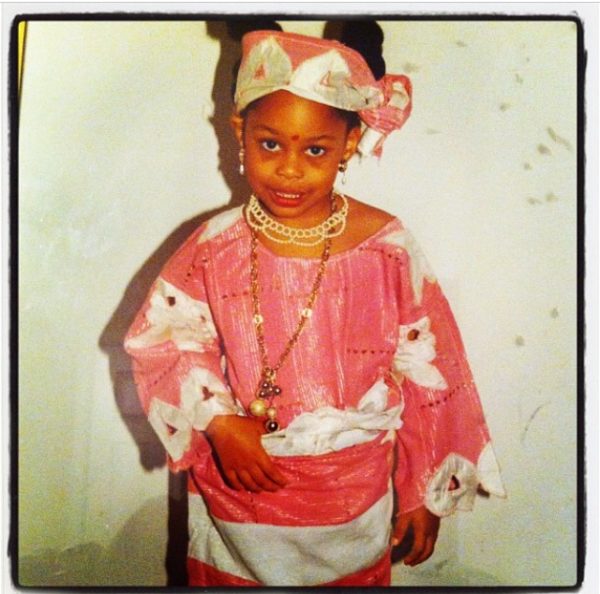 Share some memorable childhood moments with us.
1. First playing basketball at the age of 10 at our neighborhood apartments was the moment I first fell in love with the sport.
2. Visiting the village in Nigeria when I was 12 and playing with all the children outside and seeing what village life was like helped me become grateful and humble.
3. When I won the spelling bee in 4th grade, I saw and recognized for the first time the joy and pride in my parents of my accomplishments.
How did you get into the sport of Basketball?
I started playing basketball at the age of 10 outside with some of the neighborhood kids in Irving, Texas. There was a playground right outside of our apartments with basketball hoops and everyone would go outside and play everyday after school. I was one of very few girls that would play basketball with the boys but I fell in love with the sport and it became my passion.
What did you do before you joined the Harlem Globetrotters?
The year before I joined the Harlem Globetrotters, I took a break from being a player and decided to coach and teach young high school players some of the knowledge that has helped me throughout my playing career. I taught high school freshmen at Grand Prairie high school in Texas and it was very rewarding to monitor the growth of the youth not only in sports but also in their everyday lives.
I played in the WNBA (Women's National Basketball Association) in 2008 for the San Antonio Silverstars and was a member of the National Nigerian Women's Basketball team. I also played overseas in Poland and Italy and coached young female athletes in the off season with specific fundamental basketball skills training.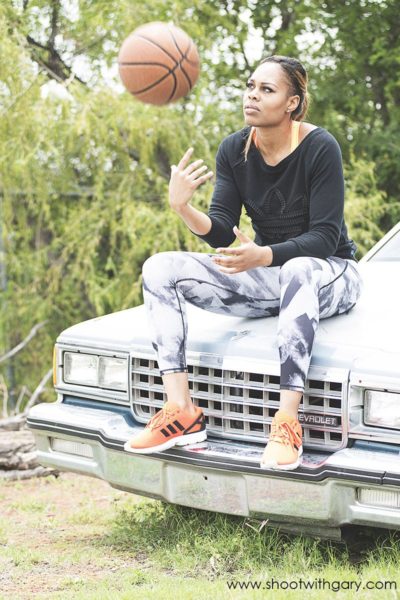 Do you remember the day you got the call that you were drafted? Can you share how you felt?
I got the phone call to come to the WNBA training camp around April 2008 while I was sitting in my Retailing class at Texas State University. I was in shock that I was speaking with the Head Coach of the San Antonio Silverstars and that he wanted me to be present in training camp. It was definitely a surreal experience because what I had dreamed of as a little girl was coming to life.
Tell us about your experience with the Harlem Globetrotters.
Being a Harlem Globetrotter means that I am an ambassador of goodwill. We spread positivity around the world using our talents with basketball and we strive to bring smiles to people's faces.
Can you please elaborate on the 'Entertainment' element of the Harlem Globetrotters?
We entertain audiences with basketball tricks, special game rules, spectacular dunks and ball-handling. It is unlike any other basketball game because we add our comedic personality and traditional antics being true wizards with the basketball.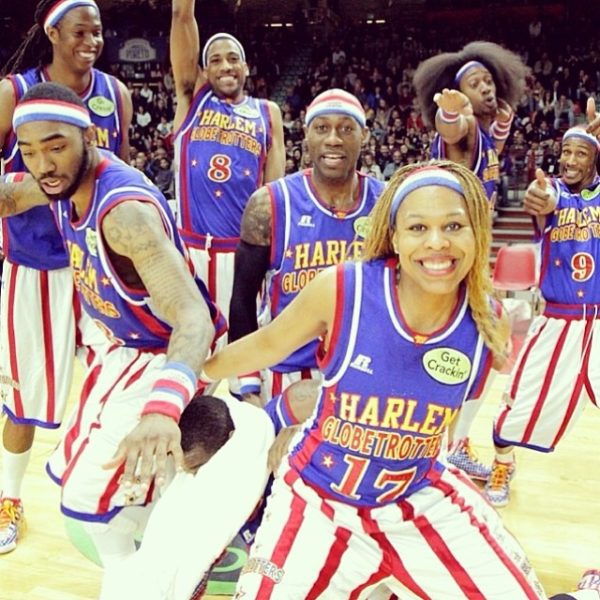 How many hours of training do you get in every week?
A typical training routine would consist of ball-handling and shooting for an hour and a half and then cardio and weight training for an additional hour per day. I train 4-5 days a week trying to sharpen my skills with the basketball and staying in shape.
Can you share some of the highs and lows of your time at the Harlem Globetrotters?
I love being able to perform and entertain people in NBA (National Basketball Association) arenas but it was especially fun when I got to play in my hometown Dallas, Texas and had so much support from family and friends. My parents had never been to a Harlem Globetrotter game so it was very special to me to be able to entertain them in front of a crowd of 12,000 people. A low this season was when I had strep throat and couldn't perform in the UK for 3 days!
Please share, with us, an average day in the life of Sweet J
An average day consists of working out for about 3 hours whether it means playing basketball games or just doing cardio and weight training with ball handling work, then eating a balanced meal. I help my dad with some business investments during the day and then in the evening I have friends come over to socialize and eat or I play on my XBOX 360. I love playing NBA 2K14 against my friends.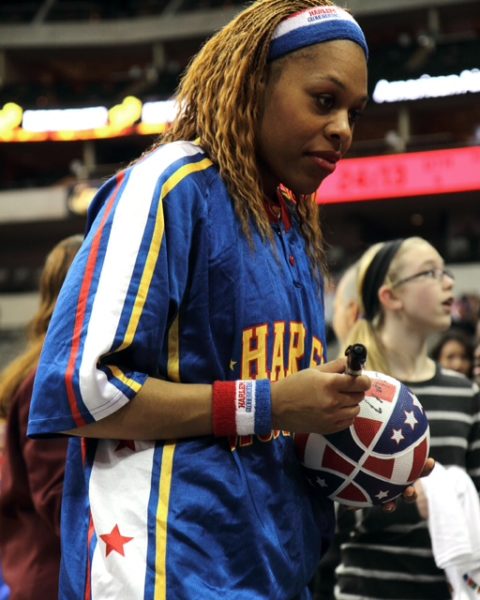 It says on your profile that you play for the Nigerian team. How did you get on the team?
I am 100% full Naija Igbo gal. I was scouted by Kevin Cook in 2006-2007 at a conference game and he noticed that I could play very well. At the time, Coach Cook was the head coach of the national team and so he organized tryouts in 2007 in Houston and I was able to make the team and represent the country in the All-Africa Games and the Cup of Nations. Ever since 2007, I have remained an active member of the National team.
When was the last time you visited Nigeria?
I was in Nigeria in 2013. I have visited Nigeria over 20 times. I visit often with the National team duties but prior to that my parents used to take me every other year to see my family.
Tell us about your ties to Nigeria.
I have several family members in Nigeria. My grandpa lives in Old Umuahia and I have lots of uncles, aunts and cousins that live all over Nigeria in Abuja, Lagos, Enugu, Port Harcourt and Abia State.
What does being Nigerian mean to you?
I love being 100% Nigerian. Our culture is very unique and I love being able to know my traditional roots and embrace my culture even when I am in the United States. We have so much talent as a nation in fashion, music, sports and business and I am prideful of our country especially when we get to represent Nigeria in international competitions.
Where do you see Nigerian female basketball in 5 years
Nigerian female basketball is on the rise. We have tremendous raw talent in Nigeria that needs development in the fundamental skills facet. With proper resources and networks, Nigerian female basketball can get back to being #1 among all African nations in 5 years.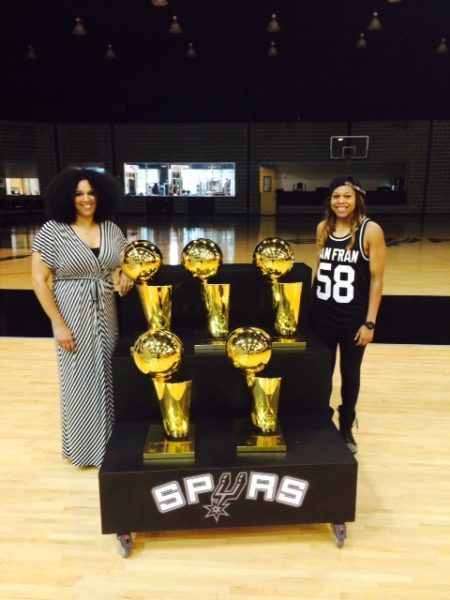 What's the highlight of your career so far?
I think the highlight of my career so far has to be the accomplishments of my college and post college basketball careers. As a senior at Texas State University, I was the 3rd best 3 point shooter in the nation. Also, being able to be a part of history as a Harlem Globetrotter because I am the 12th female ever in the 88 year history to ever be a Harlem Globetrotter and also the 1st Nigerian.
What are your career goals?
I just want to inspire and impact as many people as I possibly can using the sport of basketball. I would love to be a spokesperson for companies with a positive brand image and get into fitness modeling. Also, I want to run a successful skills training business with part ownership in a gym facility in Dallas.
How do you balance your work life with your personal life?
I love socializing and spending time with friends so I set time out usually on the weekends just to catch up with friends and family by going out to eat or just socializing at the house. It is difficult to be in a relationship because of my travel schedule but I think that when the right person comes along, things will fall in place.
What would you advice any aspiring sports person reading this?
I would advice them that hard work, dedication and faith truly pays off. You must work harder and smarter than your opponent and put in extra time in developing your craft to be better than your opponent. Prayer is a powerful tool and whatever God has in store for your athletic career, no man can stop it.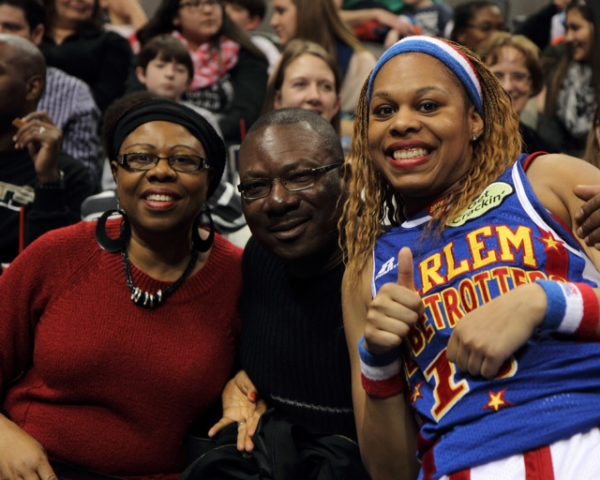 Let's relax a bit
Describe yourself in 3 words
Charismatic, Kind-hearted, Go-getter
Tell us about your fitness regimen
When I go to the gym I usually stretch then warm up with a mile on the treadmill with a slight incline. Depending on the day (leg or arms) I do muscle group specific workouts. I usually focus on legs more and when I do my leg workout I do exercises such as body weight squats, leg extension, leg press and leg curl to focus on my quads and hamstrings. I usually end my workouts with ab work doing various exercises. When I'm in the gym I try to shoot 200-300 shots and then work on ball-handling to strengthen my fingertips and build muscle memory.
To stay in shape, I also focus on my eating habits. I try to eat oatmeal and fruit for breakfast and eat more fish and grilled chicken for lunch and dinner. In between meals, I snack on fruits.
Share your beauty regimen with us
I keep my hair in its natural state free from relaxers and chemicals because I have found that that is when my hair is at its healthiest. During the season, I wear protective styles such as braids. Before I perform, I put on makeup that gives a natural look. I wear Covergirl concealer and Lancome foundation on my face and use NYC bronzer to highlight my cheekbones along with blush. I wear REVLON eyeliner and eyeshadow to bring out my eyes along with Maybelline Mascara. I finish the look off with red lipstick which has become my trademark look for when I perform with the Globetrotters.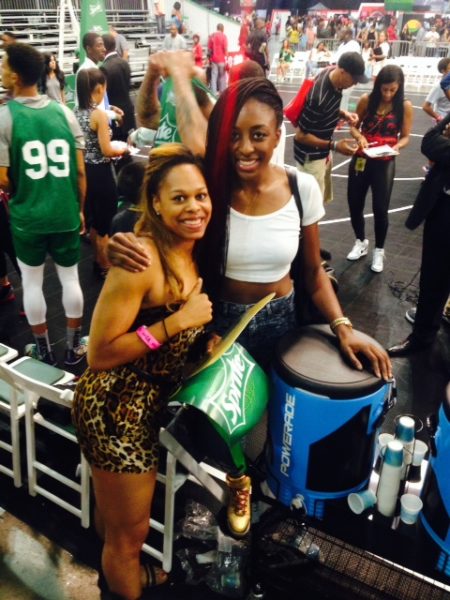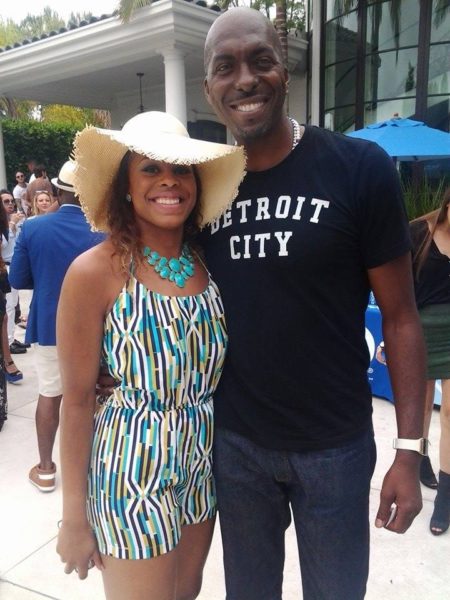 If you had a super power, what would it be?
It would be to know what people are thinking.
What's the most exotic place you've ever been?
The most exotic place I've ever been is Amalfi Coast, Italy.
If you ever get stuck on a deserted Island, who's the one person you'd like to be with?
My bestfriend, Victoria Thomas! We would eventually get on each other's nerves but at least we could share some good laughs.
Which African fashion icon would you raid her wardrobe
Genevieve Nnaji
Are you a jeans or dress kinda girl?
I am more of a casual kind of girl so I would go with jeans but I love a form fitting dress for more upscale occasions.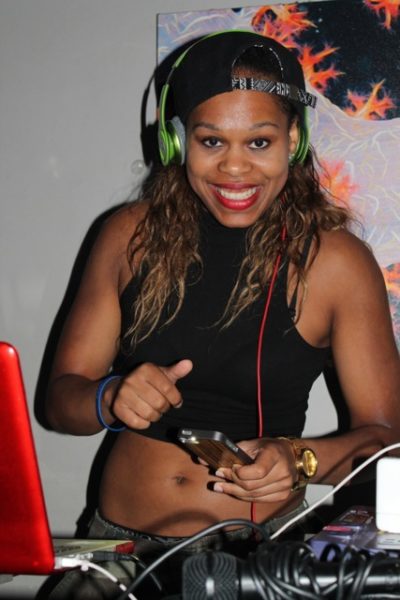 Three things you can't absolutely go anywhere without?
Ipod, Cell phone, Gum
If you won 10 billion tax free dollars today, what's the first thing you would do?
Donate to charities that help impoverished countries.
Thank you so much, for speaking to us. We wish you the best in your future endeavours.