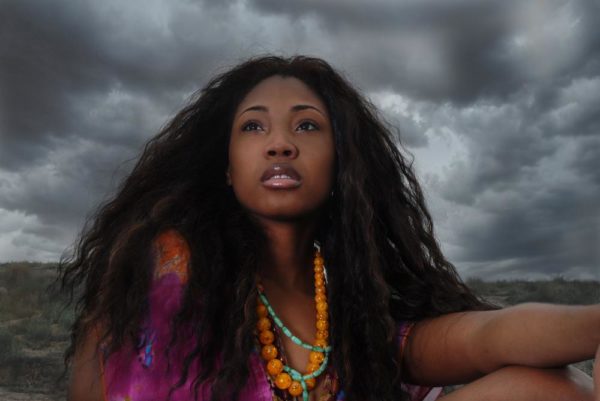 I am an African American woman and if you knew anything about black sisters you could take a wild guess at my name and be really close. Well, my name is Bon'Quisha. Yes, you heard right – Bon'Quisha, and proudly so. For us, black sisters (at least a good number of us), there ain't nothing to names and that talk about names and meaning is uppity white people talk; and of course those retarded Africans. Really, what is in a name?
I had gotten used to people giving me that really-that's-your-name? look. But this African I met did not only make that face when we got introduced but went on to ask, "What does it mean?" Really? Was he being serious? Like it should mean anything, it is just a name. Before I knew it I got a lecture on how his last name became Chinagorom after it was some pre-archaic Mbaise (as if I knew where in the world that is) name whose meaning got left behind several centuries ago. His parents felt their children should not have a surname to which the question, "What does it mean?" got no response or at most an embarrassed "I don't know." They are traditional that way, his parents. And so it was that they adopted the dad's first name as surname. That lecture didn't end with that personal history: the thing is, names, not only as a means of identification and individualization, are supposed to have meanings, and this varies depending on the cultures. In some cultures parents give their children names by which they express their expectations and good wish for the child's life. There are cultures where names are used to capture moments in history, usually events and circumstances around the times when the bearers of the names were born.
Dear Lord! Those white preachers whose preaching always lacked that vibrating unction of the Spirit black preachers possess couldn't have bored me that much. What black sister would understand that gibberish. Purposefulness of names indeed! Forget all you thought about names because here names are sounds, any hollowness by which a stripe of identification can be held. I must agree though, that the unique names trend began in the late 1960s as an offshoot of the black movement at which time African Americans desired to reconnect with their roots by giving their children names of African descent. But like most things black and American, it wasn't long before we took it up several rungs. That desire for a cultural reconnection soon gave way to our genius creation of names in which meaning has no place. And our daughters get the best of our creations because in our warped thinking it makes them stand out.
If it sounded musical, has a qui, sha and ta sound, it could be a name. And we don't bother if they would like the names when they are grown, or if they would be embarrassed by it. It was only in that odd case in '08 when that ungrateful 13year old girl whose name has been concocted from Incan hieroglyphics filed a lawsuit against her mum, only there have we seen a dissension. The racist federal judge Ryan Cabrera ruled that black women no longer have naming rights to their children and three white people must agree with the name before a black woman can name her child. Same white people with names like George Bush, Matthew Correspondent and Joelle Rollo-Koster? The judge has no idea how it feels to be black and your only chance at uniqueness is a name. But the ruling has not stopped us from coming up with trendy names for our children.
My friend Uneeqqi Jenkins, who defended the embattled sister in the court case and our name choices has her children's names as Q'Antity, Uhlleejsha, Cray-Ig, Fellisittee, Tay'Sh'awn and Day'Shawndra. Other friends have children named:
Arquesha
Laquita
Makaya
Sha' Nay' Nay
Shampree
Telisha
Chaquandra
Shemeka
Kaneshia
Kanika
Kamika
Call them meaningless contraptions, these sounds are music to our ears. We enjoy their lyrical discordance. We have been termed ghetto, stereotyped, denied jobs just because of our names. Some men are put off by our sweet names. But we are not giving up. The struggle is real, and we have to keep the flag flying.
So we need new names. Just follow the qui-sh­a–ta rule, and don't forget to add volume to it. And the more the syllables, the better. Apostrophes allowed too.
Photo Credit: Dreamstime | Isaiahlove