Ugochi Onwuegbu and Nnamdi Idika share a love for adventure, fitness and all things fab!
The couple had an underwater pre-wedding shoot that was equal parts beautiful and brave – click here if you missed it, and now we are elated to share their special day with you!
Pre-Wedding Photos – Zorz Studios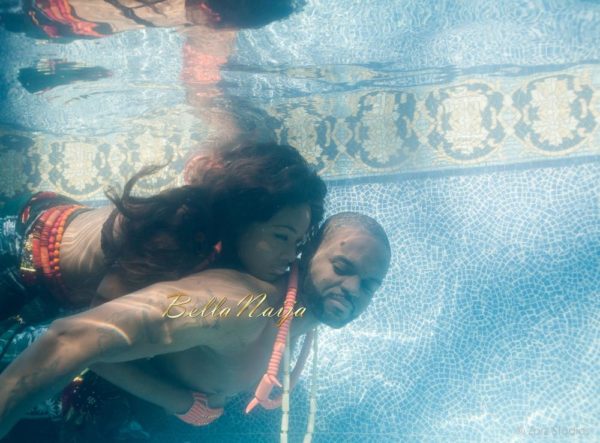 How We Met
by the bride, Ugochi
I was having my 23rd birthday party in a boutique I worked at. I had the event posted on Facebook. Nnamdi clicked on "Attending", and I sent him a friend request which he accepted. Beyond that, there was no further communication between him and myself. On the evening of the event, he arrived very late with his friend. The event was virtually over and I was doing my final meet and greet rounds. Nnamdi and his friend both walked over to me and Nnamdi asked to take a picture. I looked at both of their faces and I asked if they were Nigerian, and they replied "Yes". Honestly I did not believe them, so I asked to see their licenses to verify this. They were good sports and showed me their IDs. After my birthday party had ended there was an after party at a lounge in Bethesda, Maryland. I drove with my friends and met up with Nnamdi and his friends. I danced and talked with him the whole night. We exchanged numbers and kept in contact.
Nnamdi at that time stated he was not ready for a serious relationship because just got out of a previous long term relationship. However, we remained friends, and spoke on the phone with each other every day.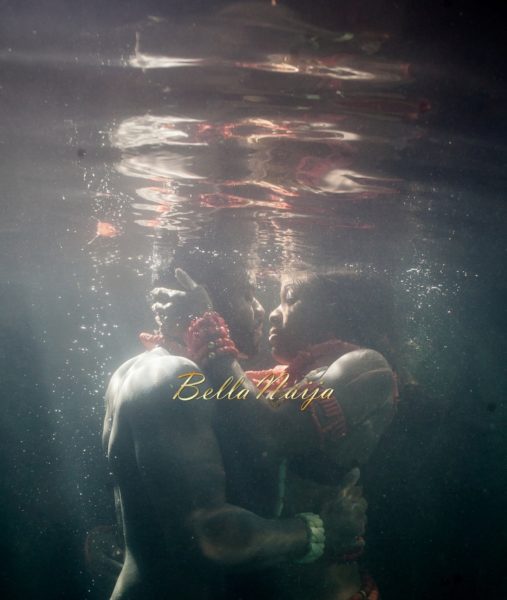 A few months later Nnamdi and some friends were hosting a charity cook out. At this event there literally were 6 different girls in attendance that were "interested" in Nnamdi at that time. While I was at the cookout he didn't seem interested in talking to me for an extended period of time so I began to feel like he was playing "games". I got frustrated and told my friend I didn't want anything to do with him. At a party later that night, Nnamdi was there and I ignored him the whole night. I decided to talk to another guy who was at the party that evening, but truthfully my mind was on Nnamdi the whole time.
After that night I decided that it would be best to just stop talking to him completely.
About a month later I got an honesty box message that read "You don't love me anymore?" I automatically knew it was him and I replied "I never stopped loving you". He called me later that day and explained to me that after I stopped talking to him, he really missed me. He told me that he tried to get involved with another girl, but he found himself always talking to her about me. Also, he said that I was the only girl that he had ever introduced to his mother that she really liked. Most important he shared that more than anything he missed my friendship and I was someone that he could talk to about anything.
After that we grew closer and talked to each other like before – every day. Later that Fall I organized a surprise 29th birthday party for him. After his party he told me he had never met someone as caring as me and that we were an official couple 100%.
Since then we've been inseparable.
The Proposal
August 19th 2011 I was at work and had went on my lunch break. I had looked on my phone and saw a lot of comments under something on my wall, but I hadn't hadthe chance to see it yet. Nnamdi then called me and told me to check my Facebook. I got back in the office and check my Facebook, to my surprise Nnamdi had posted a video proposal. He had a car pick me up from my house which took me to the Omni Shoreham Hotel where he was waiting for me on one knee with the ring! An emerald cut diamond on a gold band. We had dinner and a wonderful evening.
Advice from The Bride
My only advice is to pray and commit every decision you make about your wedding day into God's hands. Wedding planning can be a time of a lot of stress and frustration but cover that day in the blood of Jesus and thy Lord and Saviour will personally come down and coordinate that day for you Himself.
BellaNaija Weddings wishes Ugochi and Nnamdi a blessed and beautiful life together.
***
Wedding Video by Shaina Koren Cinematography

The couple also performed their traditional rites at the reception.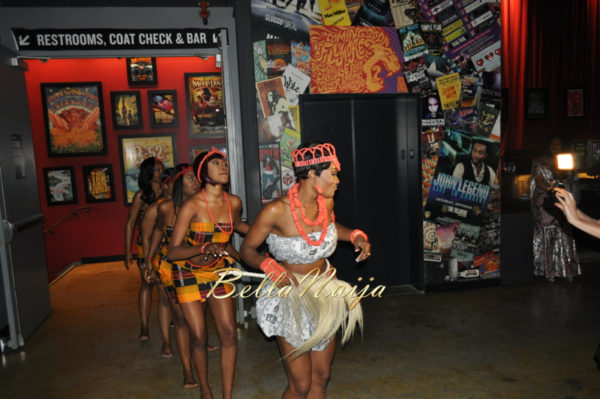 Photography
Zorz Studios | zorzstudios.com
The Art Hype | facebook.com/TheArtHype
Kanayo Adibe Photography | www.kanayoadibe.com
Videography: Shaina Koren Videography – YouTube | shainakoren.com
Wedding Info
Wedding Date: May 24th 2014
Wedding Venues
Ceremony: Trinity 7005 Piney Branch Road, NW, Washington, DC 20012
Reception: Fillmore Silver Spring 8656 Colesville Rd, Silver Spring, MD 20910
Wedding Colours: White, gold, black and red
Wedding Attire
Ceremony Dress: Custom made by (Brian) Brillant Designs
Shoes: Rene Caovilla (Ceremony)
Reception Shoes: Manolo Blahnik
Earrings/Bracelet: Alexis Bittar
Groom's suit: Oscar de la Renta
Shirt: Charles Tyrwhitt
Shoes: Tom Ford
Cuff Links: Ferragamo
Watch: Rolex
Bow Tie: Tom Ford
Groom's Barber: Eric (Ebony Barbers)
Bridesmaids dresses: Custom made by Brian Brillant Designs
Groom's Traditional: Edwin Olebara
Vendors
Wedding Planner: Jacquiline Lewis
Food: Dorthy
Cake: Kake Korner
Rentals: Dayo (Soft Touch Rental)
Limo: Lasting Impressions – www.lastingimpressions1.com