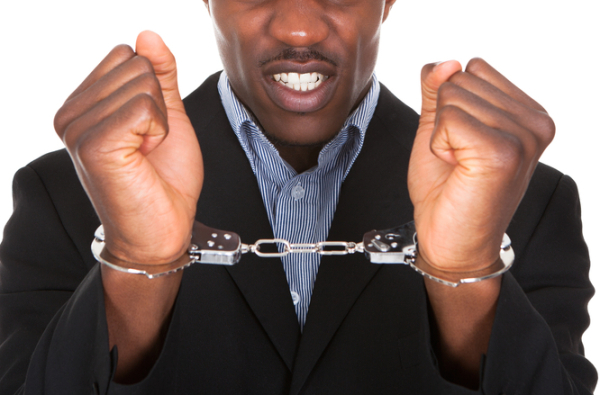 Enugu (NAN) – The Nigeria Immigration Service, Enugu State Command, says it has nabbed one Koffi Hassan, a Sierra Leonean, who specializes in trafficking women out of Nigeria for prostitution.
The Immigration Comptroller, Bashir Ismail, disclosed this on Wednesday in an interview with NAN in Enugu.
He said that Hassan, an alleged human traffic kingpin, who had been on their wanted list, was arrested following a tip-off.
"Human trafficking has been a challenge in this part of the country.
"Just last month we succeeded in arresting one notorious human trafficker called Koffi, who has been involved in human trafficking of women and involving them in prostitution.
"We were able to arrest that kingpin. We have now forwarded him for prosecuting. After prosecution we will definitely repatriate him.
"That's a great achievement for us; we have been challenged for this kind of things around this area.
"And that will signal to those who are involved in that to desist from it. Victims that are with him confessed what he uses them for and NAPTIP has succeeded in reuniting them with their families," he said.
Ismail said that the command had embarked on the repatriation of irregular aliens in the state.
He said that such people had caused security breaches in the state and had become threats to their host communities.
"The service decided to embark on regular repatriation and removal of such kind of citizens that are among us.
"So far between January and now we have removed over 98 people out of Enugu. We have to be on it and to be fair and be frank we have been getting great support from Enugu State government.
"These people we remove are from our efforts to go and flush them out from the communities in which they live. They have become a threat to them.
"Then we also get people referred to us due to our synergy from other security agencies. Whenever they have such kind of people arrested among other criminals, they do refer to us then we take action.
"We are very happy with that because the synergy has been working very well. That's why we were able to repatriate such number.
"Most of the nationals are from Niger Republic, Togo and Mali and a few Beninois and the Cameroonians," he said.
He said that citizens from West African were entitled to stay in any member state under certain regulations backed up by prescribed documents.
Ismail said that those without the required documents would be vulnerable to manipulation and could commit criminal offenses without records.
Photo Credit: Andreypopov/Dreamstime.com