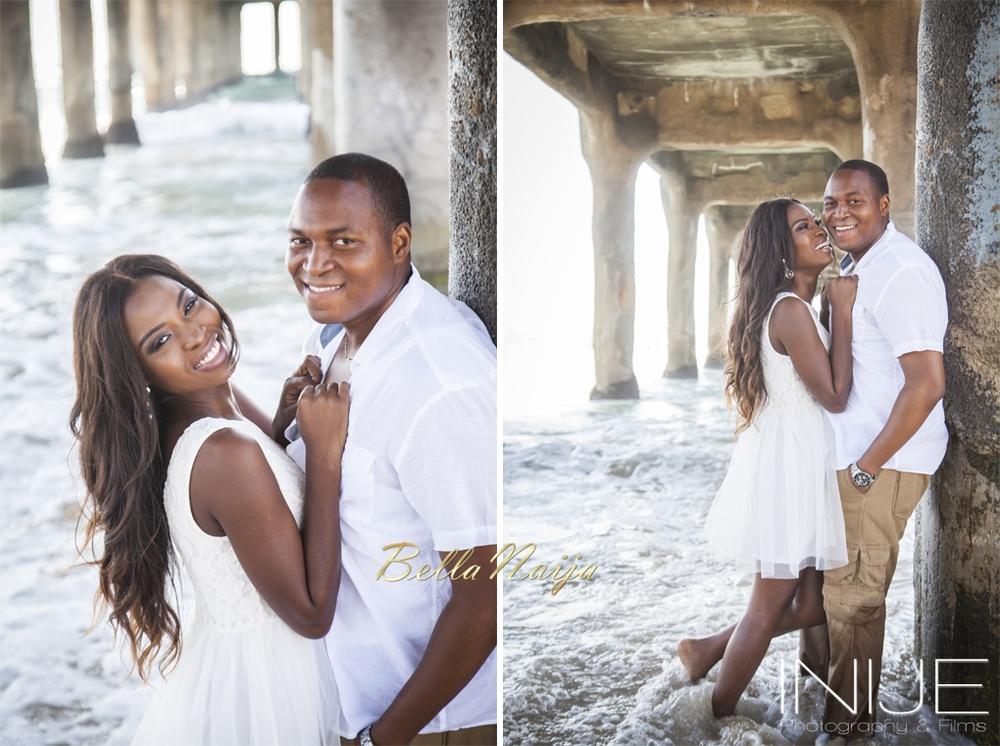 Abimbola & Oladipo are such a fun beautiful couple who are linked by the special season of Ramadan!
Read their adorable love story and beautiful pre-wedding photos by INIJE Photography & Films.
***
Bride-to-be: Abimbola
Groom-to-be: Oladipo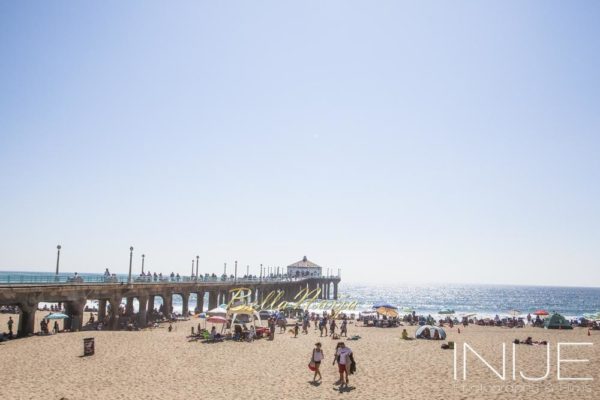 How Did You Meet?
By Bride
Although Dipo thinks we met by luck, I think otherwise. My last relationship was bad and I had vowed not to date again, but something in me told me to have faith. I threw away the written list of my "ideal" man and I told God I want a man in His image.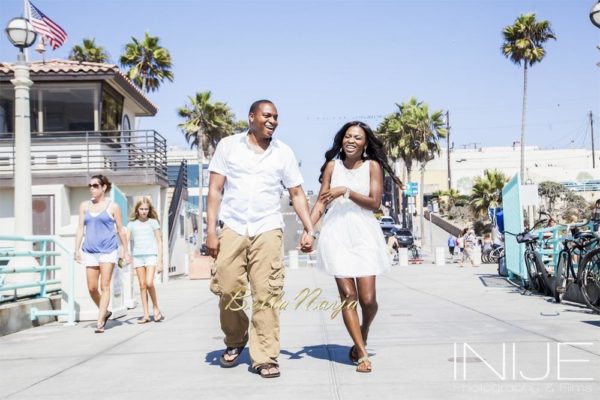 During Ramadan, I'll wake up around 3: 00AM perform my salaat and make dua. I have different mentors (Fam, Islamic sisters, and friends) that mentored, gave advice, and recommend different surats and prayer points. The day before I met Dipo, I did not say my prayers as usual instead I picked my Quran and read it (My fave is Surat Duhaa).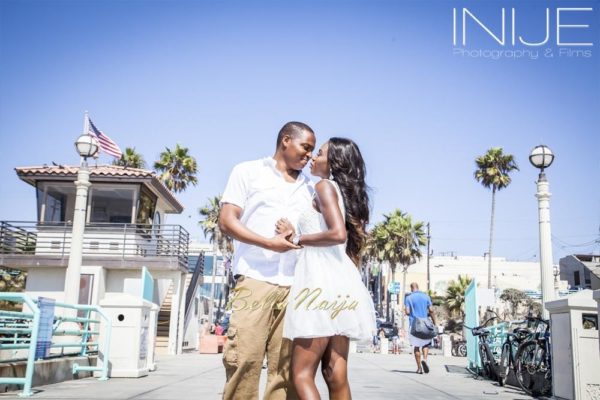 It reminds me so much of God's promises . So, yes I read this surat all the time. After my recitation, I remembered saying these words to God.
"Allah, You are One. There is no one like You. So, I'll not run to humans to solve my problems. You created and you promise not to forsake me. Allah in your infinity mercy let your will be done in my life. I need your help and I need you to give me peace. Please answer all that concerns me. Wherever my husband is, find him, and allow our path to cross."
Masha Allahu, I met Dipo the next morning (Yes, it sounds weird or cliché) but I serve a miraculous God.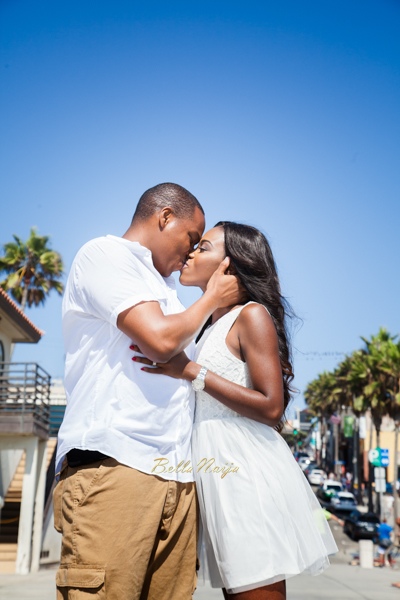 You best believe it; I still did a little shakara for Dipo ooo. I gave Dipo very hard times at first and I remember Dipo will always remind me that I am punishing him because of my past experiences. I was touched and sad as this man has been nothing but a GREAT man to me. I immediately changed my ways and started seeing Dipo as my answered prayers, my gift. I have never experienced so much peace in any relationship as I have with Dipo.
God, this man is sooooo darn perfect #Bragging101 #PerfectForMe #DontJudgeMe #iLoveTheWayheLovesMe #MyGiftFromAbove. Dipo loves, respects, and adores me. I have the uttermost respect for him. He is my opposite; very calm, patience, good sense of humor, and FOINE "fine" lol.
In case, you haven't noticed the trend/blessings bestowed upon us, we met during Ramadan; he proposed during Ramadan; his Islamic name is Abdul Rasaq (The Provider. God is the ONLY and faithful provider). So many other events have taken place during or on Islamic event days. If this is not God, then I don't know what to tell you, LOL.
God is real…(I sound like a preaching old woman. I know 🙂 but once you taste His goodness, Kai, you will sound like this too ooo) Oh by the way, he is my dad's namesake and I am his mom and his sister's namesake.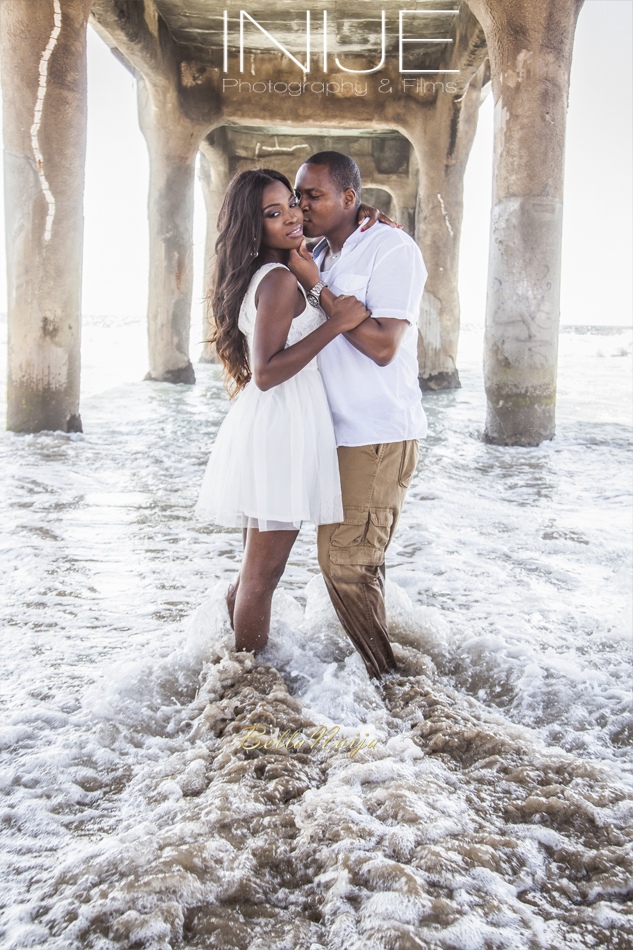 By The Groom
I knew Bimbola a.k.a lover mi was the one when we met. We clicked right away.
She has everything I want in my woman, beauty, brains, and most importantly the fear of God. Knowing this beautiful woman has brought me so many countless blessings, but most importantly closer to God. Of course, I did not want to tell Bimbola I will marry her on our first date (I did not want to run her away). However, I told her not put me in a friend zone. I love Bimbola so much and I know I could not live a day without her. So, I had to make the move quickly before someone else would snatch her away from me.
How Did He Propose?
LOL, my Akanni (what I call him) proposed the weekend of my birthday. My birthday was in July, which happens to fall on a Tuesday and during Ramadan (Sharrout to all my Cancer babies :). So, the week of my birthday, Dipo called and told me that he will be traveling for an assignment in Seattle (I was kind of upset as I'd prefer him to be with me for my birthday) of course, I expressed my dissatisfaction with this business trip. He apologized, and ensured me that he had mailed my gift. On Tuesday, he called to wish me a 'happy birthday'. Come Wednesday no gift, come Thursday, no gift. So now, I had no choice than to ask for the "whereabouts" of my gift. He said USPS should have delivered it. "Let me call them and see what's going on."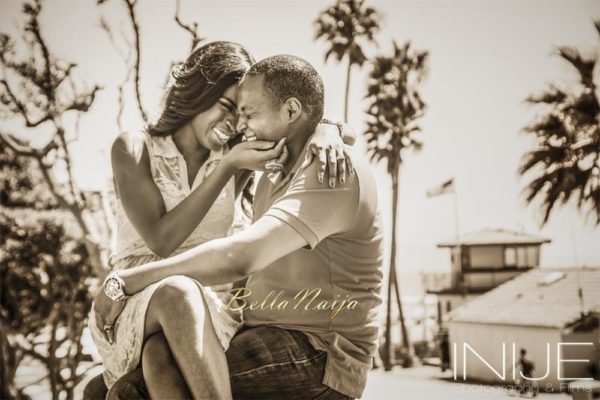 Twenty minutes later, he called me back and stated that USPS said the package should be at my house on Friday. Come Friday, I was very busy with work that I had totally forgot about this gift (Side Note: I work from home). Around 2:00 PM on Friday, I heard a knock on my door. Suddenly, I remembered the "gift", ran to door then asked the "knocker" whom it was. The person did not answer after three times of asking, the person answered, "USPS ma'am" Me, being that feisty girl, I responded, "Why didn't you just say that?" so I opened the door.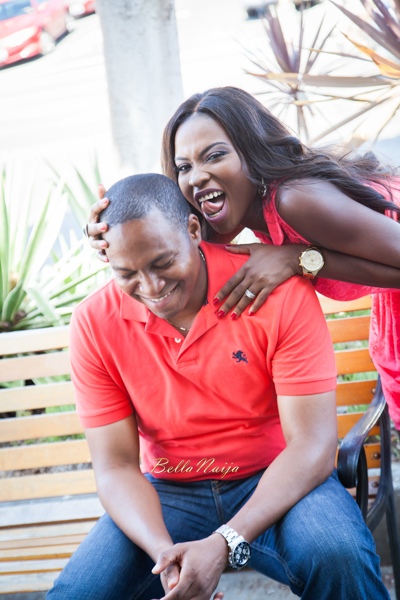 I saw a man standing there with lots balloons, cards, and chocolate. All I saw was Dipo's striped shirt and I knew it was him. I threw everything away and started screaming. "OMG, OMG, OMG, you are here" Mind you, Dipo was supposed to be in Seattle. In fact, he had been in Atlanta since Wednesday and we spoke every single day without me suspecting. He told me that we would be going out on Saturday (July 12) for his friend's wife birthday then we will go out to celebrate my birthday. However, he said I must look good, as that was the first time I'll be meeting his ATL friends. Again, feisty Bimbo came out, "What are you trying to say? I look good all the time." He smiled and said, "I know babe."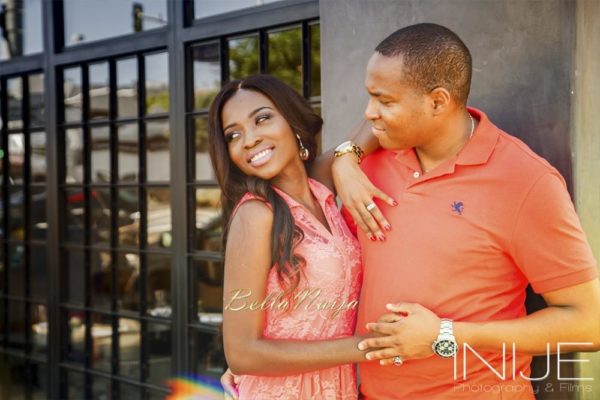 On Saturday, Dipo took me to get my hair and makeup done then off to this dinner. Upon our arrival, I saw lots of familiar faces (I was so nervous) and a big scream "SURPRISE." They sang the happy birthday song and I turned around, and saw Dipo on one knee. He said a lot of things, but all I heard was "be my wife" I gladly responded with a thunderous "YES!"
How was it shooting with INIJE?
Charlton Inije has been a very good friend of the family and mine for over seven years… When INIJE heard that we got engaged, he was very happy. We told him that we wanted him to take our pre-wedding shoot and he agreed.
Gosh, shooting with INIJE was SOOOO much fun. Dipo and I couldn't keep a straight face to save our lives INIJE is just the biggest clown he makes one feel comfortable, relaxed and like a celebrity all at one time.
We were laughing so hard and INIJE did not object to anything we did. He allowed us to be our true selves. He allowed our goofiness and love for each other to shine through. Charlton Inije, we'd love to use this medium to thank you for being a good friend, a GREAT and very patience photographer. You are the best out of the best. May you be blessed amongst your peers. Thank you so much.
What are you looking forward to most about your wedding?

We are looking forward to celebrating with our family, friends, and well wishers.
Photography: INIJE Photography & Films | instagram.com/inijephoto | www.inijephoto.com | info (at) inije.com