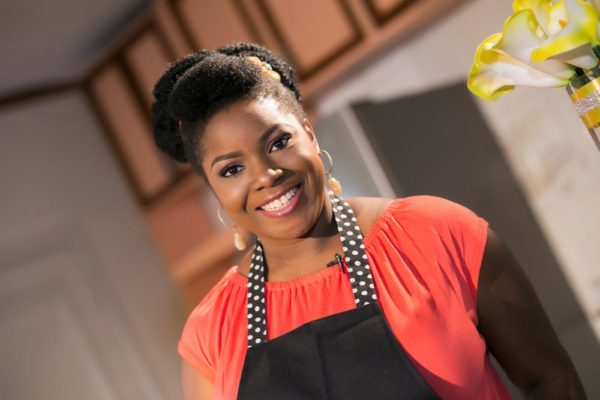 How do you feel when you go to an event and get a plate of small chops and there is no puff-puff on it? Well I feel cheated, slighted and not interested in the plate anymore. I know a lot of people that share this sentiment. I have seen uber glamorous people at events request for plates of puff –puff alone and get ready to take weaves/wigs off if anyone tries to take puff-puff from their plates.
Puff-puff is the quintessential Nigerian snack and sweet treat and there are so many variations – with nutmeg, with chill, super large balls, one bite cute options…
In mad scientist mode, I decided to take this humble fried dough treat up a few notches by creating a decadent sauce to go with my puff-puff recipe. Can I just take a minute or 10 to tell myself how freaking brilliant I am? I kid you not. Orgasmic. I dare anyone to try this recipe and not have both eyes closed and make a few sounds at some point during the eating experience.
To make the puff-puff, here's What you Need
2 cups all-purpose flour
½ tablespoon instant yeast
¼ cup of granulated sugar
½ teaspoon salt
190ml warm water
Groundnut/canola oil for frying
How To
Boil water until it's just warm and set aside. Sieve flour and salt into a bowl. Add the sugar and stir to combine.
In a separate bowl, mix the warm water and yeast. Add to flour mixture and mix to form a wet mix. Put bowl in a dark place to rise for an hour (your cold oven is perfect)
Heat oil in a large frying pan. With clean damp hands, scoop balls of the dough mix in to the hot oil. Fry until balls are golden brown. Make sure you flip the balls from time to time to ensure even browning. Drain on kitchen towels and set aside.
To ensure that the puff puff is not too sweet, the quarter cup of sugar is just perfect. If you are making this recipe to have on its own, increase the sugar by another quarter cup and add some nutmeg to the flour and salt mixture.
I decided to make a rum caramel sauce to go with the puff puff which makes this version an adults only treat. Omit the rum to make this a family treat. When cooking with alcohol, use good quality booze that you can drink. Extra sauce can be used over ice cream, pancakes/crepes/waffles or even grilled fruit. Simply place in the fridge and reheat over low heat to return it to pouring consistency.
What You Need
1 cup heavy cream
3 tablespoons dark rum
1 cup granulated sugar
3 tablespoons water
2 tablespoons butter
Pinch of salt
How To
Combine cream and rum in a small saucepan and bring to a simmer over low heat and set aside. In another pan, combine the sugar and water. Put the pan over high heat, cover and bring to a boil. Cook for 4 minutes without stirring. Uncover the pot and check the color. If mixture is still pale, cover the pot and cook for another minute. Uncover and continue cooking until sugar turns golden. Swirl the pan gently to mix the mixture.
Remove from the heat and slowly whisk in the warm cream mixture. Return to low heat, add the butter and salt and continue whisking until the butter is melted and incorporated.
Dip the puff puff balls in the sauce and place on serving plates. Pour some of the sauce in a little bowl for those that would like some more and serve along side.

Enjoy!!!