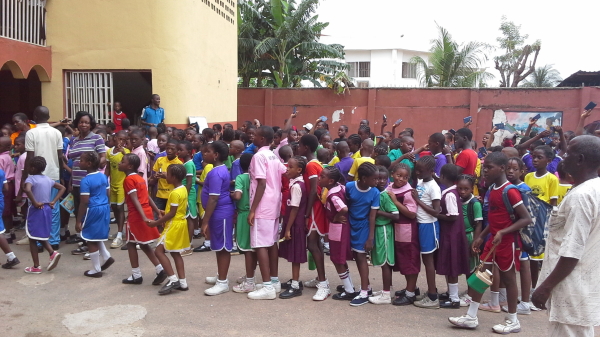 The Kwara state government, on Wednesday, directed all public and private schools in the state to reopen on October 15th for the 2014/15 academic session.
Alhaji Saka Onimago, the state's Commissioner for Education and Human Capital Development, made the disclosure in an interview with the News Agency of Nigeria (NAN) Ilorin.
The commissioner said that the decision was reached after a meeting with all stakeholders, including the Nigeria Union of Teachers (NUT) and All-Nigeria Conference of Principals of Secondary Schools (ANCOPS).
He said necessary arrangements had been put in place in all schools as part of preventive measures against the spread of the Ebola Virus Disease (EVD).
According to him, the state Governor, Alhaji Abdulfatah Ahmed, after consultations with the stakeholders, directed all schools in Kwara, both private and public schools, to re-open on October 15th.
Onimago said that the state government would organize seminars for teachers in both the primary and secondary schools.
He said that the governor had also approved funds for the purchase of infrared thermometers to check peoples' temperature as high temperature had been identified as index symptom for EVD.
The commissioner said that water, liquid soap, hand sanitizers and other materials would be provided for pupils and students to wash their hands and keep clean.