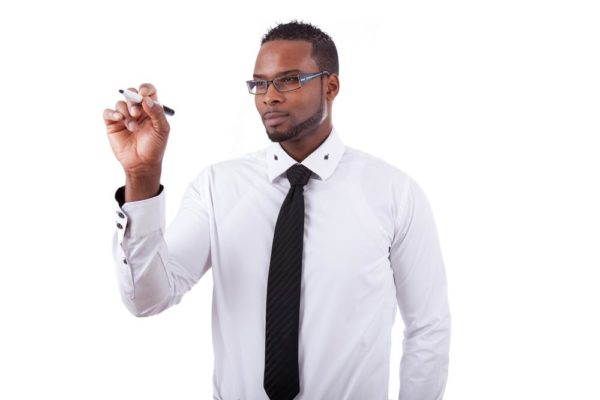 I used to be mischievous back in secondary school. I was that naughty student that had a little green book where I wrote down nicknames of all the teachers. Some of these names; milk factory (because he always had saliva at the corner of his lips while talking), Omo la Bouncer; he had a 'swaggalicious' way of walking and Ja Rule; he never missed his period and was "always on time". If Ja Rule's period was for 3pm- 3:30pm, he would be there right on time and leave at exactly 3:30pm even if he was in the middle of a sentence. I even read of a teacher's nickname as 'Baba Jankara' just because the man could sell any kind of thing under the sun from math set to ruler to pencils and erasers.
Despite my mischievousness, I never grew up to see anyone who wanted to be a teacher until my final year at the university. I was really awed at how this girl talked enthusiastically about becoming a teacher someday. As at date, the babe works in a bank.
As the world celebrated teachers on the 5th of October, I really want to give a shout out to all Nigerian teachers who found themselves in the profession either driven by their passion, circumstances or just by default. It's really tough being a teacher in Nigeria.
This profession is by far the least-appreciated by the Government and citizens. They are the first to be blamed for mass failures in WASSCE, despite the fact that facilities and teaching aids have gone absolutely moribund. They are underpaid, with meagre salaries as low as N20, 000 per month and in extreme cases could be owed over 6 months' salary arrears by their employers.
All these have led teachers to being treated as second string public servants by government employees and low income earners. They're just seen as victims of circumstances because they could not get a means to eke out a better living. What could be said of some private schools who charge ridiculous fees to parents yet pay peanuts to teachers? My brother told me of the poor living conditions of the teachers in the private school where he attended. According to him, there was one who used a nail to hook the only belt he had and another teacher whom the students went rejoicing with when he got himself a new pair of shoes after having worn tatters for so long. It's even sad to note that a landlord in Nigeria will give less preference to a teacher becoming his tenant.
Despite all these, the role of a well-motivated teacher in the life of a kid and the educational sector at large cannot be overestimated. They have shaped the lives of many of us, in no small measure. We can all look back at all the teachers who taught us selflessly and encouraged us to be better persons today. I'd love to dedicate this article to some teachers in my life who have propelled and motivated me in life that I can be everything I want to be in life if only I could be determined.
A defining moment in my life that shows the importance of teachers was in primary school when math was one subject I dreaded for all the right and wrong reasons. I wrote the National Common entrance in primary 4 and scored 449. I couldn't gain admission into college school that year because the cut off mark was 450. My parents got me a math lesson teacher in the person of Mr. Kofi who taught me selflessly and made me love math to the teeth. He literally turned my life around for the better. Right from then, math has just been my favorite. I'll always remain grateful to him.
Here is a toast to all the teachers who have impacted my life in my days at FGGC Ipetumodu; Mr. Bamidele, Mr. Adedoja and Mr. Abomide who taught me math and further-math, and Mr. Odukale who taught me Government. May God bless you all abundantly.
"A teacher affects eternity; he can never tell where his influence stops"- Henry Adams
Photo Credit: Dreamstime |Sam74100