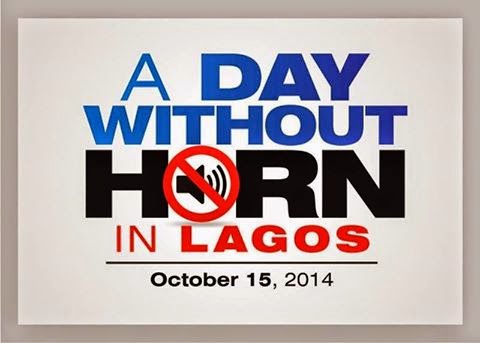 Segun Olulade, member, Lagos State House of Assembly, has commended motorists for high level of compliance on the "horn-free day" observed in the state on Wednesday, October 15th.
Olulade, Chairman, House Committee on Information and Publicity, told the News Agency of Nigeria (NAN) on Thursday that he was surprised at the level of compliance particularly among the commercial bus drivers.
"Wednesday marked the maiden edition of Horn Free Day in Lagos; an idea that seeks citizenry's support for reduction in the level of environmental pollution generated from noise on daily basis.
"The objective is to persuade vehicle users to reduce the use of horn and only use it where necessary rather than applying horn for noise purpose while driving,'' he said.
He said that environmental hazards generated from daily inappropriate use of horn on the roads amounted to greater percentage of the total pollution in the society.
He further stated that the government was committed to better living conditions for all residents and as well planned to protect the environment against unwanted and preventable noise in the society.
The lawmaker commended residents for their cooperation with several initiatives of the state government adding that the horn-free day was another best practice initiated by the government.
He debunked the rumour that the exercise has political intent on the path of All Progressive Congress (APC).
"What political intention can one deduce by asking people to reduce the use of vehicle horn so as to imbibe the practice of moderate use of horn and thus reduce pollution in the state?
"I am surprised that some disgruntled elements are fast at reading political meanings to every action of the government in every situation.
"The exercise is nothing but yet another good initiative of the progressive government in place.
It is a global practice at reducing environmental pollution,'' he said.