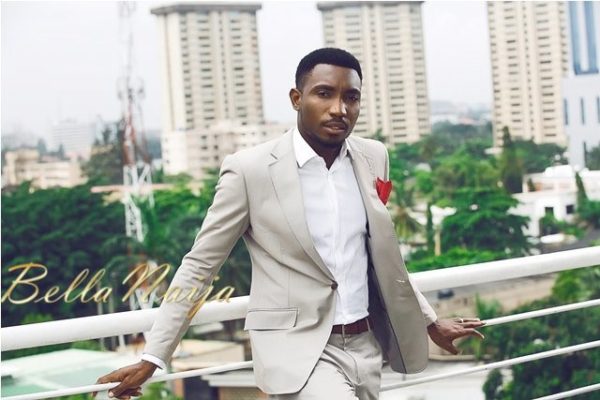 Since Timi Dakolo won the West African Idols in 2007, his star has continued to shine.
In an industry where the mainstream sound is hip-hop and rap, Timi Dakolo has stayed steadfast in his choice of love songs and alternative music.
Talking to Tribune Entertainment, Timi Dakolo reveals that he is currently working on his second album which will be called 'Love and Consequences', while also revealing details about his growth in the entertainment industry, going to clubs, the impossibility of cheating on his wife and more.
Read excerpts of his interview below and head over to Tribune to read his full interview!
What was life like before Fame came your way?
Nobody liked me, I was like the wind, I would be somewhere and nobody noticed me. Life was not easy because I grew up with my grandmother, she was an old woman who was very strict with me, she was also a trader too. Then, there were more downs than ups, there were more have-nots than haves. You know, when they say after the rain comes shine? For me, it was not, back then, after the rain came heavy rain.
You said you have been to the labour room three times, can you describe the experience?
Let me just say it in one word -thank God I am a man! It was not funny at all. The nice all curly hair we all see are usually not the seen there o. They are not your friends then. You can't even tell them anything because they will shout back at you, they are usually violent.
There was nothing funny about my first experience, but the experience with the other two children was fun.
What are you currently working on?
I'm working on my new album; it is entitled love and consequences.
As a married man, what keeps you going in times when you have differences with your wife, because I am sure that there are times you want to be alone.
Ah! Then I will not eat o, (speaks to the screen) Baby if you are seeing this, I always want to see you o. But really, we are friends. I could just call her from the blues and ask her how her boyfriends who are always toasting her are. Communication solves a lot of problems, what you don't say hurts, keeping secrets and being unfaithful is hardwork.
So you are saying you can never cheat on your wife?
My wife is a Kogi woman. She has everything I need. Like I said earlier, it's hard to cheat because you will be hiding your phone, locking it and running helter skelter, when you are not an actor.
I make sure she knows where I am, If I say I'm coming home soon, I try to keep the promise.
Timi Dakolo is known for slow love songs…. despite the craze for hip hop and rap today…why is this so?
I love good music, I don't just want to be there, I want to be heard. There is nothing wrong with fast music; I just do the softer part better. I also have fast songs though, but I have softer songs which carry a message.
Credit: Tribune|Entertainment