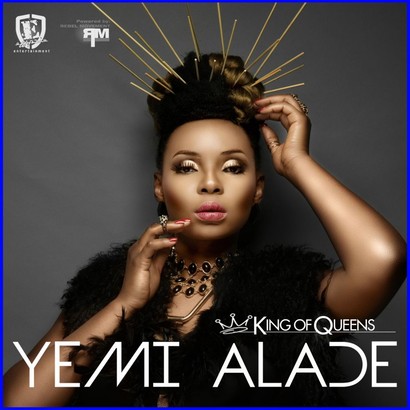 BN Music lovers, we've teamed up with the duo at Should You Bump This, and we'll bring you a special album review of music from some of your favourite Nigerian musicians. Sho and Tunde are seasoned music heads and together, they give their insightful and witty take on the chosen album and artist.
***
After winning the maiden edition of the Peak Talent Show in 2009, Yemi Alade has gradually been on the come up. Whether or not she has found Johnny, we can't categorically tell you,  but here is our review of her debut album which you can buy HERE. The album features production from Selebobo, Gospelondebeatz, Dil, Young D, OJB Jezreel, Sizzle Pro, Shady Bizniz, PhilKeyz, Mr Chido, Fliptyce, EL Mcee and Beat Nation.
1. Intro Feat. Bovi
S: I wonder why Naija artistes don't use comedians for skits?
T: Well… Some Nigerian comedians are dry
S: Very true. I wasn't laughing at this
T: Yeah. The joke was funny in the video
2. Johnny
T: You already know…Jam! Shout out to Selebobo
S: After years of singles, she finally got that one breakout single. We are happy
T: Yup, 6 million plus views in 7 months on Youtube is testament to that
3. Why
S: Yemi (yes we're on first name basis now) can sing mehhn
T: Yes she can, but I ain't really feeling this reggae song
S: Mehn, I dey feel this reggae song die. She shows her vocal skills on this. No distracting instrumentals to cover it up.
T: She ain't showing me nothing but the 'skip' button
S: You are somehow sometimes
4. Pose Feat. R2Bees
T: The traditional 'shout out' song. Not mad at it
S: Mehn this jam is mad cos of that Ghanaian guys's verse. Fam! Made this his song in 30 seconds
T: Ratata! What happened to the other guy? Aren't there two guys in R2Bees?
S: They probably canned his verse. You know that one will rhyme anything with nothing.
T: Probably rhymed "Pose" with "Accra rider"
S: That's enough to erase a verse.
5. Duro Timi
S: Best song on the album
T: Not for me. But this song is pretty dope. Yemi Alade just shows us what she can do…which is sing
S: Not every time 'tininini tananana' sometimes song writing and r&b tinz
T: If only Nigerians would listen
S: Maybe we gotta force feed them these jamz. This is nutritious. Not those rotten garden eggs Wizboy is selling.
T: Wizboy is not bad though.
S: Not Wizkid o. I said Wizboyy
T: I know.
S: You are clearly using me to catch trips. I am not playing this game with you.
6. Catch You
T: Yes! Catch me anytime Yemi
S: Please go and face your Muna and play 'catcher' with her.
T: I can cheat on Muna for this song
S: Okay I change my mind, this is the best song on the album. This babe can SING!!!!! This is the music she wants to sing for everybody
T: Yep, when she is not on Selebobo type beats. Sizzle Pro sabi!
S: You fit hear am for her voice. This jam dey tortoriii me
7. KOQ (Interlude)
T: Love it! Beat goes hard
S: Mehn, I wish this jam was longer. Throw a Chairman verse on it and it's a wrap
T: Yep
S: So if Yemi Alade is King…What is Tiwa? (Asking for a friend)
T: Prince
S: *notes it down*
T: Who is a better singer?
S: Yemi's vocals will murk anyone exce…
T: *pulls out what you said about Waje*
S: …Except Waje na. No one is seeing Waje
8. Money
S: This song just reminds me of boarding house. The quality of your bubblies depends on how much you had.
T: The GospelOnDeBeatz beat also does it for me. I really don't like this 'dunpa dunpa' Yemi tho
S: Ain't a fan of this song in general. Just sounds like a family planning song
T: Whatever that means
9. I Like
T: This song sweet die
S: This jam is pure jazzzzzzz, too sweet. Like the female version of 'Aye'…without the love
T: Just imagine dem Northerners blasting this
S: Picture their babes singing it
T: For that right there, I'm Hausa
S: No be your type be Hausa. Zero horses, zero wives, zero suya spots. You ain't worthy
T: Sharrap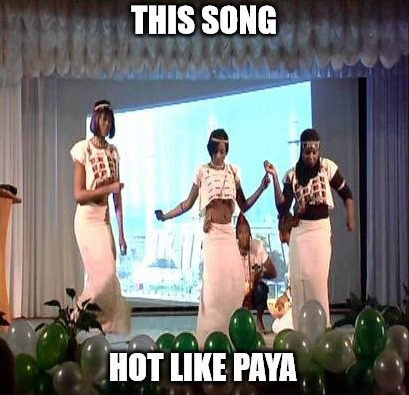 10. Taking over me Feat. Phyno
T: Safe to say Yemi Alade's best fruit is tangerine, because she talks about it here again. I didn't like this song at first but it grew on me
S: I still don't like it. Not for me
T: I fux with it
11. Sugar
T: Nothing Sugary about this for me
S: I just wanna be sure, but did she do the entire first verse in another language or was that just made up words?
T: Hahaha
S: Are we muppets here?
T: When she said 'coincidental decale' I knew she was speaking in tongues
S: Calling Mandela abi Madiba's name. Imported sugar by any chance?
T: I'm sure, can't be St Louis
12. Selense Feat. Chidinma
T: Anytime I see two ladies that can sing. I always except some form of ballad that would blow my mind
S: I like this jam tho
T: I don't know how I feel about this song
S: The production when the hook starts won me over
T: Nothing won me over here
S: I can be chocomilo to both ladies
T: Go ahead
13. Fall in love
S: Proper first dance song for wedding peeps
T: Naija wedding no like this kain song…dance music and small chops is all we like
S: True. They would rather prefer ish with "you dey make heart go jigi jigi papa"
T: This is the Yemi Alade I like.
S: Beautiful song I must say.
14. Temperature Feat. Dil
T: Whoever Dil is, he's good
S: This is the kind of wedding song they like..And I ain't mad at this
T: Exactly.
S: "You enter my world like alert" How I wish an alert enters my world now right now…
T: Na bank alert me I want.
S: I thought Dil was rebranded version of Dipp? He did his thing well on this
15. Kissing
S: I don't cuurr… but this is my Jaaaaaaaaaam!!!!!
T: Why all the 'a's? The song is aite
S: I have no idea why i like this song this much. Maybe i am secretly dating an ibo mammy water in my dreams
T: I won't be surprised
S: I even know the damn words by heart
T: I wonder who the first couple to actually climb a tree to kiss was and the first person to use the 'sitting on a tree… K-i-s-s-i-n-g' lyrics?
S: Had to be Shakespeare
T: Hahahaha
S: "You and thee sitheth on a tree. Exchangeth salivah we k-i-s-s-i-n-g-eth"
T: Stop-eth
16. Tangerine
T: My jam! i'm just glad tangerine finally get recognition
S: Haha! I knew this just had to be because you liked the fruit
T: I bet banana is jealous
S: Banana ain't jealous. It has had like 3 hits in the past three years. It's pineapple that is just out there wondering what it needs to do to get a song
T: Hahaha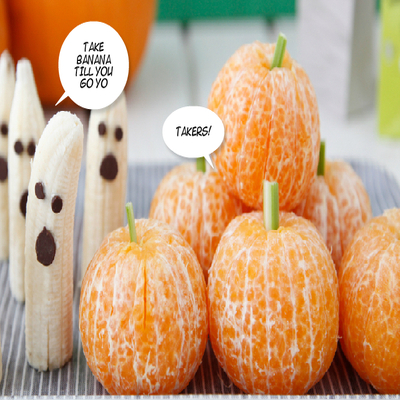 S: If you don't like this song…I can understand. But once you see Yemi perform this live…you fit turn tangerine seller
T: She is a dope live performer
17. Daddy Oyoyo
T: Nothing good comes from a song titled 'Daddy Oyoyo'
S: *moves aside so lightening doesn't strike him too* Ah even if it's about God?
T: Well..that's what I thought until I listened. Nigerians can name songs trash sha
S: Well…I haven't listened to it since the first time
T: Not the best 'God tribute song'
18. Johnny (French version)
T: Je ne sais pas…skip. I was fine with the English version
S: This isn't even about the song. Genius marketing move. Francophone countries will love this diiiiiie
T: Yes they will. Merci to them
S: Merci is 'thank you'
T: Whatever
19. Kissing Feat. Diamond
S: Another genius move to be honest. All they need is a video. Effyzie team trying to get that Africa show money.
T: This is what you get for having 20 songs. You want to appeal to everyone.
20. Looking at me
S: Skip
T: Like a Youtube ad mehn… The anti-racism message not bad though.
Verdict
S: Yemi drops a debut mix of R&B songs to showcase her voice and talent and formula songs to show her versatility and give her that show money. She is one of the hardest working artists in the game so you gotta appreciate the effort
T: Yemi Alade delivers on this album, it's evident she can sing but the usual 'Nigerian factor' comes to play on some of the songs. PS: 20 songs is too much
wRaps 3.4
Visit www.sybt.tv for more music reviews.