2,025 Persons Access MDGs Cash Grant in Borno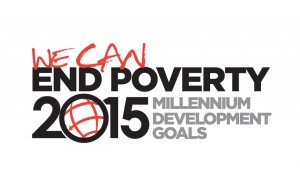 The Borno office of the Millennium Development Goals (MDGs) said on Tuesday that it had so far captured 2,025 persons under its Conditional Cash Transfer (CCT) scheme aimed at tackling acute poverty in the state.
The Borno MDG-CCT Focal Person, Stephen Pakshar, made this known at an Entrepreneurship Training Program in Maiduguri.
Pakshar said that the beneficiaries were selected from Kaga, Magumeri, Nganzai, Gubio and Guzamala Local Government areas of the state.
He said that each beneficiary was paid N5,000 monthly for 12 months under the scheme.
"The scheme is meant for poor people within the community; it is a way of alleviating poverty, to bring them out of inter-generation poverty that has alleviated most people in the country.
"We call it Conditional Transfer because we transfer cash to individuals based on conditions, " Pakshar said.
He said that the beneficiaries were expected to allow members of their households to attend either primary or secondary school under the scheme.
"Also women are to attend Ante-natal care when they are pregnant," he added.
Pakshar said that the training was aimed at providing skills to the beneficiaries to enable them generate income on their own after the scheme.
"The training is to equip the beneficiaries with certain skills so that they can generate income on their own at the end of 12 months.
"In essence it is to make sure that they will be able to maintain the status they have now attained under the CCT," he said.
Also speaking, Alhaji Abba Kale, the Chairman of the Kalef Ventures, organisers of the training, said the objective of the programme was to empower the participants to be self employed by setting up small scale industries.
Kale said that his company had successfully trained about 300 youths from Borno and Yobe in collaboration with Small and Medium Enterprises Development Agency of Nigeria.