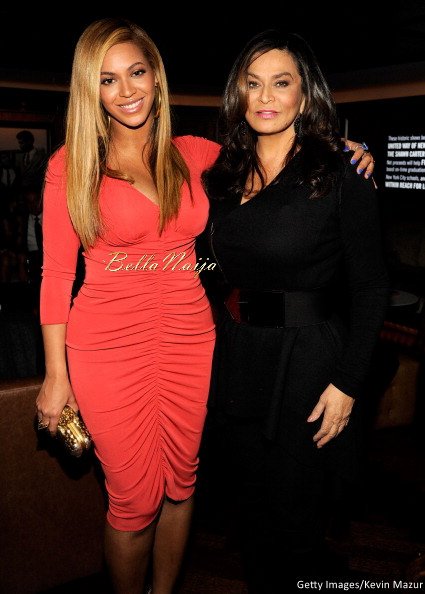 When a snippet of Beyoncé's new music 'Ring Off' dropped, a lot of people assumed the cheating/divorce rumours about her and Jay Z would get started again but it turns out her new song is not even about her.
The full version of the song has dropped and in it you hear Beyoncé finally talk about her father, Matthew Knowles' cheating while comforting her mother, Tina Knowles.
She sings:
Mama, I understand your many sleepless nights
When you sit and you think about Father
Or how you tried to be the perfect wife

You used to dress and fix your hair
Then you smiled through your tears
In the mirror you would stare
And say a prayer
Like, "I wish he said I'm beautiful
I wish it didn't hurt at all
I don't know how I got here
I was once the one who had his heart"

Until you had enough then you took that ring off
You took that ring off
So tired of the lies and trying, fighting, crying
Took that ring off
Oh, now the fun begins
Dust yourself off and you love again
You found a new man now you shine and you're fine
Like it's my time, you took that ring off
Listen!
Photo Credit: Getty Images/Kevin Mazur