BN Pick Your Fave: Omotola Jalade-Ekeinde & Kome Osalor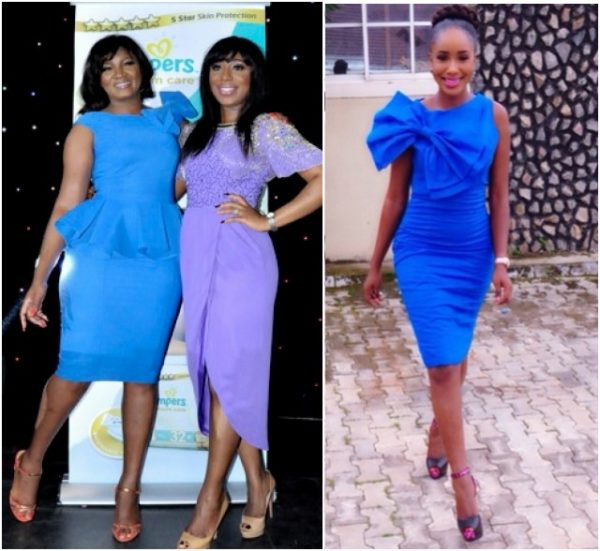 This is a bit of an oldie but a goodie… but it's Saturday so why not? 🙂
Today's fashion face-off is between veteran Nollywood screen goddess Omotola Jalade-Ekeinde & the very fashionable and fine Queen of Aso 2012 and now hostess of AIT show Personality Places and Events, Kome Osalor.
The dress is a sleeveless blue fitted knee length number with a big bow on the front.
***
Omotola Jalade-Ekeinde wore the hot number for a Pampers event (she's a brand ambassador) this August. Her version was peplum. She accessorized with orange nails and sandals, and opted for a fresh faced look with her extensions in a side up-do.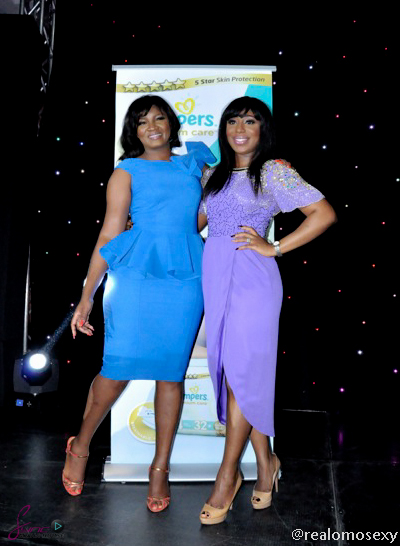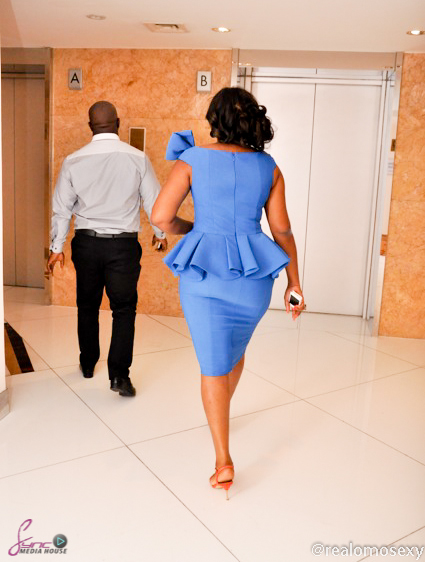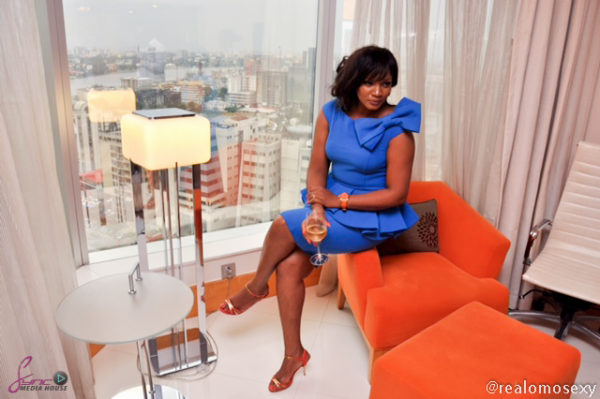 Kome Osalor wore the dress three months prior, and hers was form fitted all the way with no peplum. She went for a braided up do, pink lips, toenails and pink and black open toed sandals. She wore the dress for a taping of her show.
Over to you BellaNaija-rians, pick your fave!
Photo Credit: Instagram