Former president of Nigeria Olusegun Obasanjo sure knows how to tie a wrapper very well!
He rocked the look while celebrating with NAWOJIANS (National Association Of Women Journalists) in his house in Abeokuta on Wednesday for a silver jubilee celebration, according to Sahara Reporters.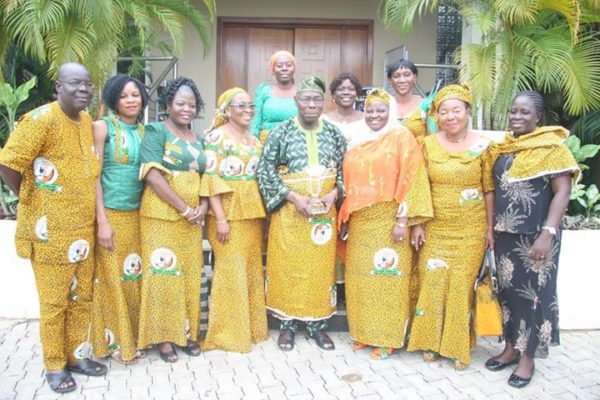 Obasanjo reportedly wore the wrapper to show solidarity with the women.
Awww. 🙂
Photo Credit: Sahara Reporters