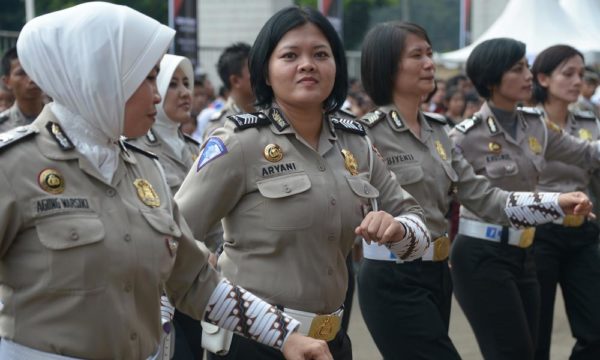 The Indonesian government reportedly mandates virginity tests for females applying to be police officers with Indonesia's national police.
According to Human Rights Watch, the tests were instituted in the 1960s and were supposed to have been abolished. However, it appears that police authorities have not enforced the abolishment.
Virginity tests contravene Indonesia's national police principles and international human rights policies.
The country's national police website reportedly states that "In addition to the medical and physical tests, women who want to be policewomen must also undergo virginity tests. So all women who want to become policewomen should keep their virginity." Also, married women are ineligible for the job. The test is administered during the early stages of the  recruitment process as part of the applicants' physical exam.
Current female police officers and applicants in six Indonesian cities, were recently  interviewed by the Human Rights Watch, and they shared their feelings of humiliation, trauma, and pain they experienced.
According to reports, "the examination has included the discredited and degrading "two-finger test" to determine whether female applicants' hymens are intact."
One of the interviewees told HRW:
"Entering the virginity test examination room was really upsetting. I feared that after they performed the test I would not be a virgin anymore. They inserted two fingers with gel … it really hurt. My friend even fainted."
Women who "failed" the test are not necessarily prevented from entering the police force.
Here's a video report on the issue:
Photo Credit: www.theguardian.com
Video Credit: Human Rights Watch