Synagogue: FHC Fixes November 17th for Judgment in Suit to Stop Inquest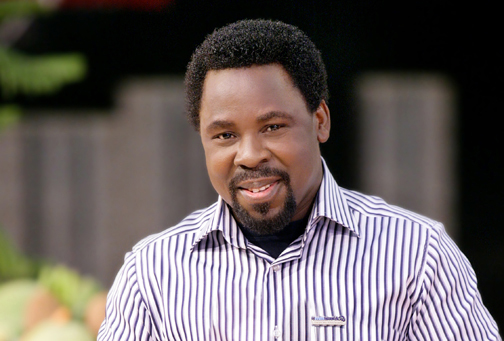 A Federal High Court in Lagos, on Monday, fixed  November 17th, to deliver judgment in a suit seeking to stop the ongoing inquest into the collapsed Synagogue building.
Justice Ibrahim Buba reserved judgment after entertaining arguments from the applicant and the respondents in the suit.
The News Agency of Nigeria (NAN) reports 116 people, including foreigners, died on September 12th, following the collapse of a six-storey building within the premises of the Synagogue Church of All Nations in Lagos.
The Lagos State Government consequently on September 26th, set up a Coroner's Inquest to unravel the circumstances leading to the incidence and appointed Magistrate Oyetade Komolafe as Coroner.
A Lagos-based lawyer, Olukoya Ogungbeje, had on October 28th filed a suit to restrain the coroner from further inquest into the building collapse, pending the determination of the case at the FHC.
 The Lagos State Government, the Attorney General of the State, and Magistrate Oyetade Komolafe, the coroner, were listed as respondents in the suit.
Adopting his arguments on Monday, the applicant urged the court to grant all the reliefs sought, and hold that the Coroner's court was improperly constituted.
He noted that the agencies of the Lagos State Government had already testified before the Coroner on collapsed building, adding that their testimonies only emphasised their findings.
According to Ogungbeje, there would be a huge miscarriage of justice, if the coroner's court bases its decision on the testimonies of these agencies.
Besides, the lawyer also contended that the composition of the Coroner's Court, negated the principle of natural justice and Section 36 of the Constitution, and as such was unconstitutional and void.
Akinjide Bakare, the counsel to the respondents, in his reply argued that the inquest into the collapsed building was initiated due to public outcry on the need to unravel the circumstances surrounding the deaths.
According to Bakare, the inquest was not sitting as a regular court, but just on a fact-finding assignment to unravel what actually went wrong.
He said that the preliminary investigations carried out by the Lagos State Building Control Agency, revealed that the church never got approval for the additional structures on the collapsed building.
Bakare also contended that the applicant lacked the locus standi to sustain the suit as he was neither a member of the church, nor was he personally affected by the inquest.
He therefore, urged the court to dismiss the suit.