Are you one of those people who reads Whatsapp messages and pretends not to have seen them? Well today, say goodbye to your lying habits, as the app has been updated to enable people know when their messages have been read.
From today, the app will show two blue tick marks beside individual messages to show when they have been read, Daily Mail reports. Also, clicking on the message will let you see the precise time that the recipient opened and read it.
Prior to the new update, one grey tick meant the message had been sent; and two grey tick marks meant the message had been delivered.
However, with the new update, the double grey tick turns blue when the message has been sent, delivered, and read.
The app update is currently a hot topic on social media, especially in countries like Nigeria, where it is currently the 6th most trending topic on Twitter.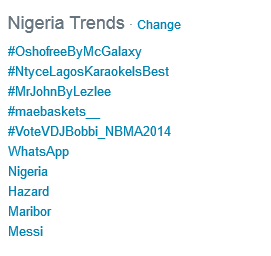 Here are some reactions to the update:
***
BellaNaijarians, how do you feel about the app update?