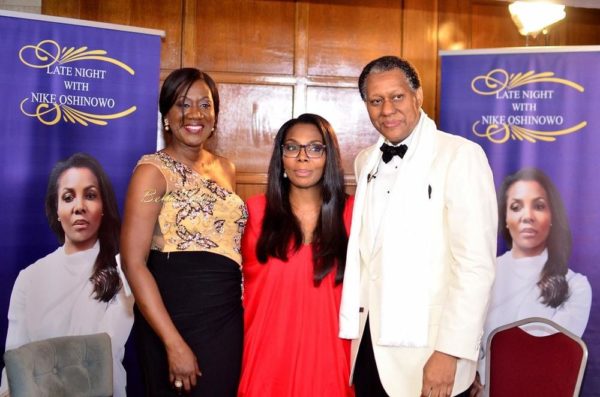 Nike Oshinowo is giving her viewers a special Christmas edition of her 'Late Night with Nike Oshinowo' show this festive season as she talks to different generations of the Ajumogobia family.
The host takes on the Ajumogobia Science Foundation's Memorial Christmas Concert and helps her viewers learn why the Ajumogobia's started the event in the first place and what their foundation has accomplished.
Viewers also get to experience a part of the sold-out Christmas event.
It is the season for love, joy and laughter so have a very Merry Christmas with all your family as you enjoy on this episode of Late Night with Nike Oshinowo.
Catch the episode tonight at 11pm, on AIT (DSTV Channel 253).
For more information, visit the website: www.lnwno.com or follow on Twitter: @LNWNO; Instagram: @lnwno_ or on Facebook: www.facebook.com/latenightwithnikeoshinowo