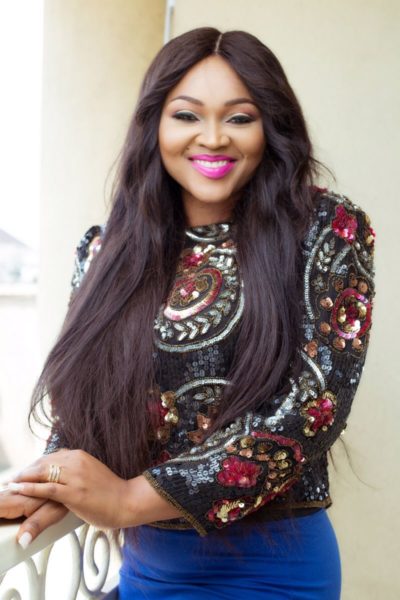 Mercy Aigbe-Gentry is one Nollywood actress who has got style and a flair for fashion. Having opened her very own boutique recently (click here if you missed it), she is almost always seen clad in one luxury brand or the other.
In an interview with Punch Newspaper, she addresses the fact that on her Instagram page a lot of her fans usually call the luxury brands that she wears fake.
Read excerpts from her interview below.
Why do you have a flair for fashion? My desire to always look good attracted me to fashion because I believe that the way you are dressed to a large extent, determines the way you will be addressed by people. You have to sell yourself through the way you dress. My desire to always look good made me develop a strong passion for fashion.
Has your career enhanced your style? Yes it has because as a celebrity, you must always look good as that is what people expect from us. We have a lot of people who look up to us as role models, so we have to be on top of our game when it comes to fashion. My career has influenced my fashion sense greatly.
Fans often abuse you on your instagram page that the clothes you wear are from fake designer labels; how do you react to such comments? I don't care about what people think because at the end of the day, it is all about me. If you feel what I wear is fake, it is up to you; it is none of my business. I don't need anybody to confirm the authenticity of what I wear. Whatever picture I post on my instagram account reflects my personality and I post them because I want to and not for comments' sake. Most times, I ask how they know that what I am wearing is fake, how can they tell? When I read such comments, I just laugh because I believe they are coming from people who just want to hate me for no reason. The truth is that you cannot tell if my clothes are fake because you do not live with me and you have not checked them out. Some of them go as far as saying I can't afford certain things and I ask how they know that. Do they know how much I have in my bank account or how much I earn? I don't let such comments get to me.
So it does not bother you when you post a picture and people deride your style? It does not bother me at all. As far as I am okay with what I am wearing, then I care less about other people's opinion because I am my biggest critic when it comes to fashion. Once I look into the mirror, and I am happy with what I see and convinced that I look good, people's opinion do not matter.
What is the most expensive fashion item you own? That would be a Rolex wristwatch my husband gave me as a gift during St. Valentine's Day in 2010.
You can read up her full interview here.