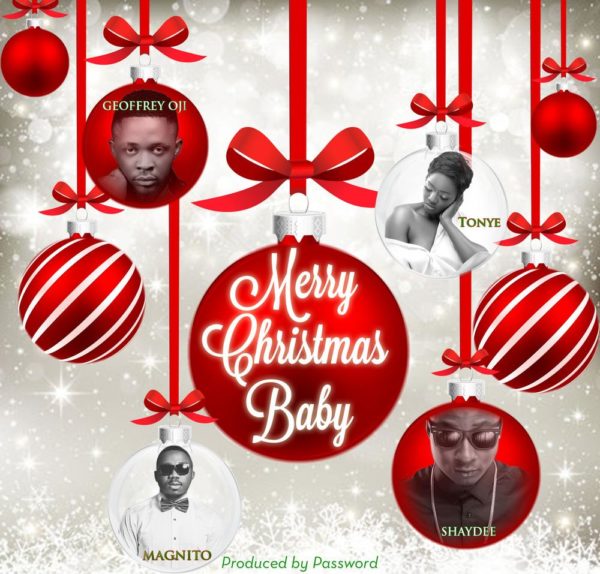 It's time for another Christmas song to get you in the festive spirit.
Produced by Password, Merry Christmas Baby features the winner of the most recent Project Fame season, Geoffrey, fast rising female singing sensation, Tonye, EME singer, Shaydee and hip-hop rapper Magnito.
The new single is accompanied with a viral video that shows Geoffrey, Tonye, Shaydee, Magnito and Password all having fun in the studio while creating the song.
Check on it!