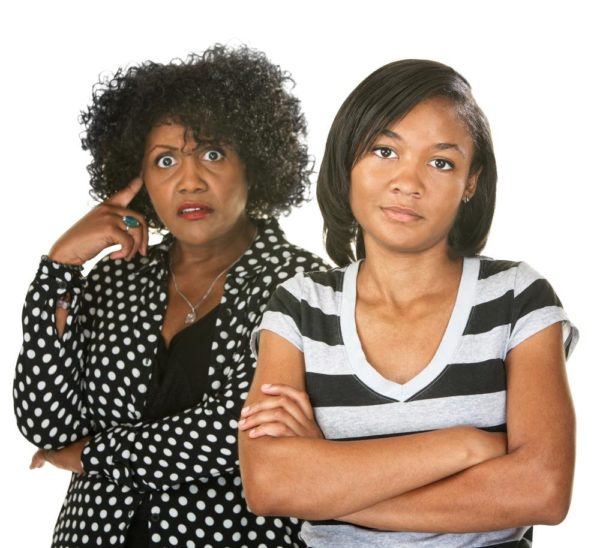 Aunty Bella is our agony aunt column on BellaNaija. We launched this column in the early days of BN and periodically feature issues sent in by BN readers. We hope the BN family can offer insightful advice as well.
This comment was posted underneath an article today, and has only been amended to correct grammar, whilst trying to keep the text as original as possible. 
***
Please I will appreciate someone's advice
Where do I start from? I'm a 22 year old girl. I turned 22 this year. I'm not in a relationship. Now this doesn't bother me because I am more concerned about meeting a man who understands me, and who I understand and who gives me peace and this man later becoming my husband. If I can't have that, I don't see why I should get married. I haven't been in a relationship in about 3 years. My 2nd and best/happiest relationship ended because of this temptation issue, and well I wasn't sure if I should have gone back begging him. We had other issues and I wasn't even supposed to date in Uni. It also added to the problems we had so I walked away. Now homeboy is married. I'm happy for him. I have moved on.
My problem is my parents. Everyday is a reason to talk about marriage. You wake up in the morning, marriage. Lunch, marriage. Dinner, marriage. Everything, marriage. To make matters worse a family friend has liked me for about 3 years now and my parents know about it. They won't let me rest.
I decided to be friendly with him late 2013 when my mother succeeded in persuading me just to go out with him and see how things go. Now, I know we have nothing in common, but because homeboy is smart and has said he wants to marry me, my mother won't let me be. She comes one day to say God revealed to her that homeboy is my husband. The next day she'll tell me horrid stories of people who are 40 not married and unhappy. The next minute it's about how people don't marry for love – you grow to love someone, a woman doesn't love a man a man loves a woman and a woman accepts his love, because an unmarried woman is an unfulfilled woman in the eyes of man and God, all men are useless just pick one bla boa… All sorts of horrid stories, I have cried myself to sleep, cried into prayers, begged God to let me love homeboy but nothing has changed. He just doesn't understand me. He says the most awkward things at the wrong time. It's not like he's a bad person but we don't connect in any way. He makes efforts, yes; but those efforts don't go anywhere.
I often wonder what my parents see in him. I guess my dad supports whatever my mum does. so that explains his side. but, I don't know what my mum sees in homeboy. He's not rich. His family isn't rich either. He's just a normal comfortable guy. What he does have going for him is that he is smart. My family isn't poor or rich. We live a very comfortable life. I think my mum's fear is that I will end up alone so she feels the first person who shows interest in me… I must end up with. What baffles me is how she insists that he is GOD's plan for me – that he is my God ordained husband and if I leave him I will regret it all my life. Her words really scare me.
I don't know what step to take. I have stopped talking to homeboy for a while now. He's still sending texts and stuff. I have told him we can only be friends. My mother comes to my room everynight to ask about him and encourage me to date him.
I need help from u aunty bella/BN readers, is it true one does not marry for love? Why does one choose to marry a man? Should I continue to date homeboy or should I walk away? How can I walk away? How do I explain to my mum how I feel? I have tried explaining to her several times but she begins to shout that when they speak to a child and she doesn't listen it is what she sees she sees. She claims it's not because she knows the family that she's encouraging me to date him. She also claims she's not forcing me to date him, but if I have a date with another boy and I tell her about it, she starts to discourage my date with the other guy or looks for a way to make sure I don't make it.
Come to think of it… she was the one who disouraged me from trying to get back with my university boyfriend (the one I spoke about earlier) when I finished from university, because by that time she had noticed that homeboy had started putting moves on me.
This whole situation made me depressed over the past month. I am currently unemployed as I am about to end my youth service and my mum has her own business so she's in control of her time. So I am stuck at home with her all day talking about marriage. At this point I'm not interested in dating anymore. I'm actually tired of life. I have come to realize that life itself has no meaning at all. I look forward to only one thing… having kids. But, at this point I begin to wonder if it is worth it, since I am most likely going to end up with a man I don't love –  in a life I hate. Please I need advice and reassurance. THANK YOU.
P.S I am attractive. Slim, normal height, moderate to large hips and a C cup.
Photo Credit: Dreamstime | Scott Griessel