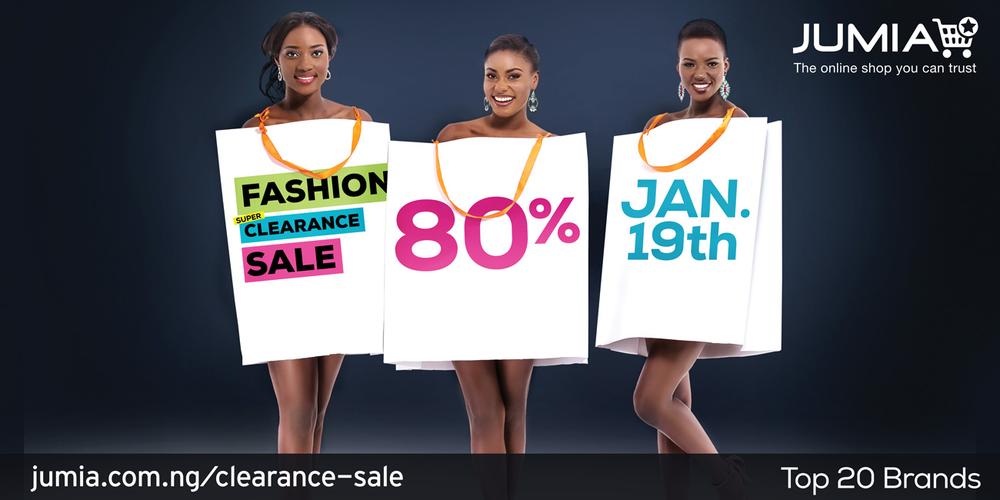 Think for a second. A pair of rich coral leather Steve Madden stilettos worth over $90 dollars, one of America's most successful shoe designers, going for a discounted price of N2,000 only on Jumia.com.ng.
Imagine a whopping 70% discount off a well-tailored, carefully crafted David Wej blazer jacket originally priced at N31,000. How about getting an 80% discount off the almighty classic Michael Kors bag every lady dreams of!
Such is the permeating excitement that will be bursting forth on the Jumia fashion clearance sale. It will commence on January 19th and end on February 8th. Whether you are a petite size or a stunning full figure, Jumia has got you covered with over 1 million premium fashion products at discounted prices.
Simply follow them on Instagram (Jumiafashion) Twitter (@jumianigeria) and Facebook  (jumianigeria) to get constant updates on daily deals.
___________________________________________________
Sponsored Content