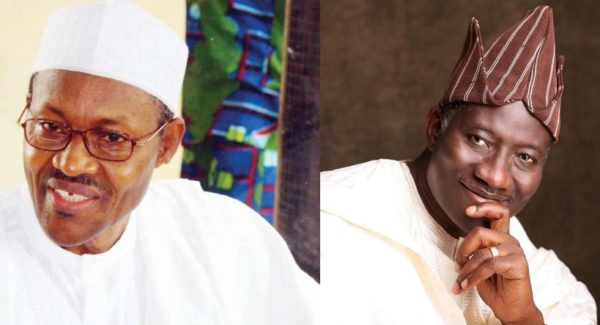 'Tis the season for prophecies about the outcome of the 2015 presidential elections!
On Monday, BN brought you the news that Matthew Ashimolowo, Senior Pastor of Kingsway International Christian Centre (KICC) in London, stated that God showed him who would become president.
And now, Enugu-based prophet, Anthony Nwoko, has prophesied that neither President Goodluck Jonathan nor presidential aspirant, Muhammadu Buhari, will be president after the conclusion of the February 14th elections, ThisDay reports.
Before the eyes of ordinary people, either Jonathan or Buhari will win the election but in the eyes of God, none of them will preside over the country's affairs after this election," Nwoko said.
He further stated that Jonathan would only serve as a "John the Baptist," and that Buhari does not possess "the heavenly crown" to rule the nation.
Nwoko urged the public to take his prophecy seriously, as according to him, his past predictions had come to pass.
"I had told Babangida in 1993 to leave office and it happened and in 1998, I prophesied that Abacha would leave office mysteriously, and you saw what happened…I had also told Gen. Abdulsalam Abubakar (rtd) not to make Olusegun Obasanjo president and I had also warned Obasanjo not to make late Umaru Yar'Adua president and my advice was not heeded and you saw what happened," he said.