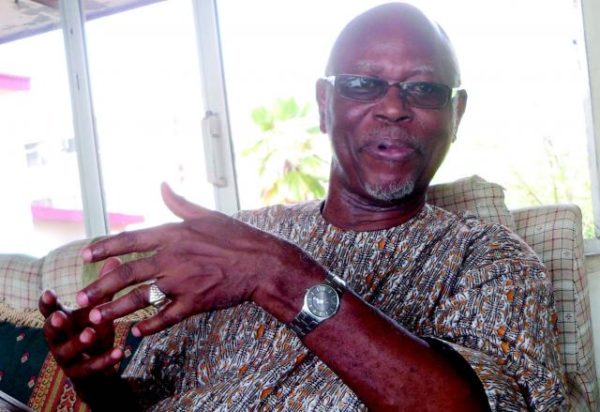 Unknown gunmen invaded the Abuja residence of APC Chairman, John Oyegun, at 1:30 a.m on Monday.
The party's National Public Secretary, Lai Mohammed, confirmed the news via a statement, Premium Times reports.
According to statement:
The facts of the raid as available so far point to a sinister motive. For example, only Chief Oyegun's room was ransacked in the whole house. Common sense dictates that if the invaders were robbers, they would have ransacked the whole house in search of money and other valuables which they might have believed were in the residence.

The invaders, two burly men, removed the window burglar bars to gain access to the residence from the back, and then made straight for the bedroom of our National Chairman. Police security was in place at the residence when the incident happened.
Oyegun and his family were unharmed, as they were not at home during the invasion.