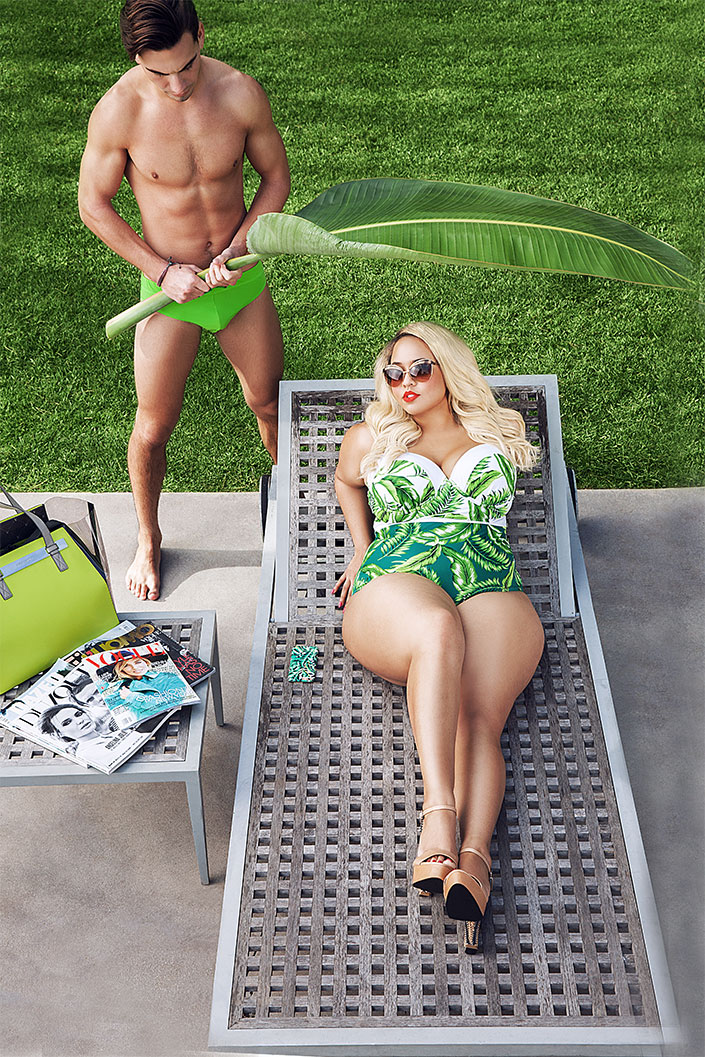 Plus-size Style blogger GabiFresh is all about the fab and making swimwear look sexy for women of all sizes.
For her latest bikini collection for SwimSexy, she incorporated bold colours, fun designs and cool details that make them a must-have for Spring/Summer2015.
From jellyfish and oil prints to over-sized zippers and cutouts, the pieces were created with plus-size girls in mind. According to Gabby "We all deserve to feel confident and sexy, and that includes when we hit the beach. When I look back at my journey with the fatkini, I couldn't be prouder of how far we've come as a community and how many women are now joining the movement. I'm so grateful to you and also to swimsuitsforall for giving me this unimaginable opportunity".
For the campaign shoot, the theme of a luxe but bored housewife was incorporated to the overall vision of creating swimwear for the big and beautiful woman.
Check it out!
Photo Credit
Photography: Elton Anderson
Stylist: Apuje Kalu
Hair: Lorien Meillon
Makeup: Emily Kate Warren
Go to www.gabifresh.com to see the rest of the collection campaign.