Is this the new trend?
Barely 24 hours after former president of Nigeria, Olusegun Obasanjo announced his exit from PDP by tearing his membership card in public, another PDP member has followed in his footsteps.
Photos of Abdullahi Muhammad, Senior Special Adviser on Security to Gombe state governor, Ibrahim Dankwambo, publicly tearing his PDP membership card, have hit the Internet.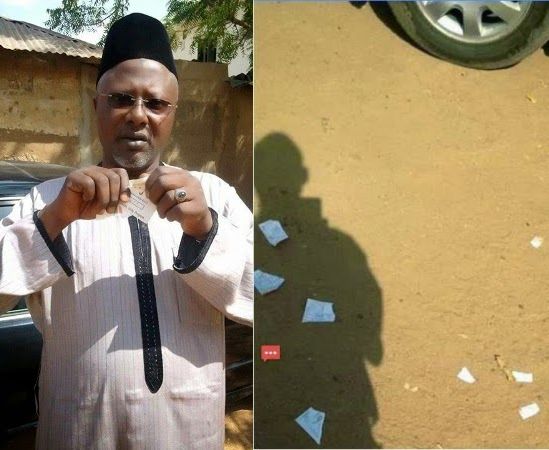 Wow.