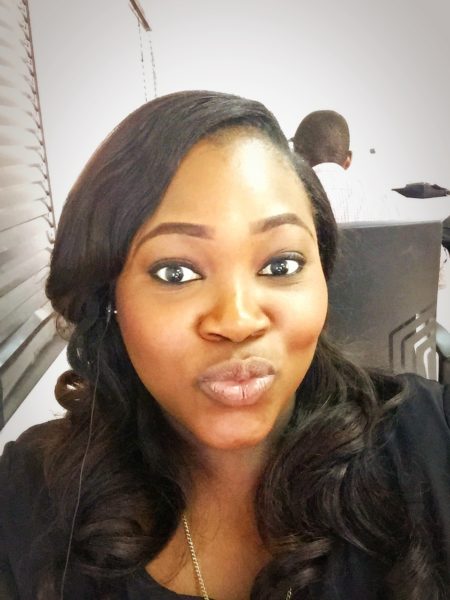 BellaNaija started BN Our Stories, Our Miracles as a feature to commemorate our 6th anniversary. Since then we have shared a of lot life changing stories which have shown people overcoming seemingly insurmountable circumstances. Today we're featuring a story that we found really captures the essence of this segment. 
 Abimbola Craig, a young lady, going about her regular activities noticed some changes in her body. She went into panic overdrive after consulting 'Dr. Google' and realised that things may be more than just a troublesome headache, lethargy and leaky breasts. Further proper investigation revealed she had a "Benign Neoplasm of Pituitary Gland and Craniopharyngeal Duct"  – more easily described as 'Pituitary Tumor' of the brain. This diagnosis is enough to shake the faith of anybody. Abimbola shares her incredible story from diagnosis to surival with BN.
How I Describe Myself
I am an extrovert; funny, witty, special and an outspoken 28- year old. I was born in Warri and grew up in Lagos, 2nd of 3 children born to Oluseyi & Barrister Roli Craig. I attended Starland Primary School, and then went to AirForce Comprehensive School Ibadan for my secondary school education, then Oxbridge College for A'levels. I graduated fom the University of Buckingham, where I studied Law and graduated with a Second class LLB degree. I moved back to Nigeria to attend Law school, and got called to the Bar the year after. I have worked and practiced Law for a total of 7 years now, previously working at Webber George Egbe Solicitors and Stream Sowers &Kohn as an associate. I currently work as a Producer at Ndani Communications, also known as Ndani TV.
An Average Day in My Life
Pretty boring and this is sad to admit. I'd wake up and thank God for the grace to see another day. After that my music comes on, music is life to me. I find comfort and solace listening to all genres of music. Shower, then I head to work in Victoria Island. Once I get to work I call my mum and then my day starts. Normally my day ends at 6:30pm, and then it's off to Zumba at fun turf in Lekki 1. After my work out, I watch a bit of TV, FaceTime my siblings/ friends, fall asleep. The next day. I repeat the same process.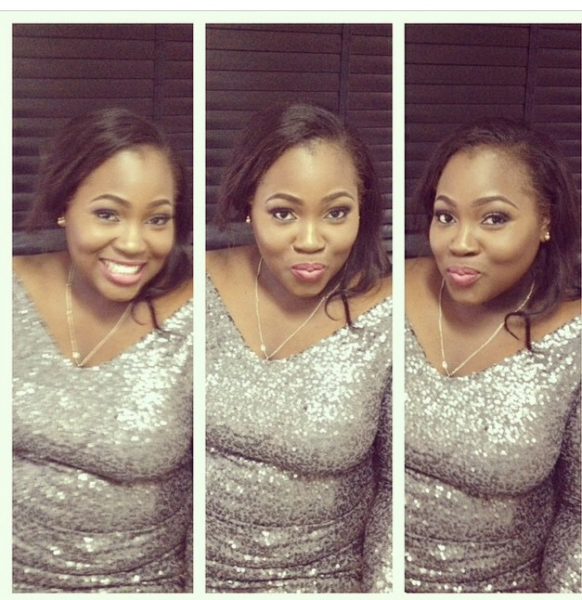 The Symptoms that Got Me Worried
I was constantly having severe headaches in 2012 for about a year and I kept on taking painkillers. Headaches that hurt from the frontal part of  my head all the way to way to the back of my head and neck. I complained to friends but brushed it off to Lagos stress, unknown to me this was one of the symptoms. The major symptom for me that sent alarm bells in my head was when my breast started to LACTATE. That was a major indication that something was off, because I knew for a fact that I was not pregnant.
I Found Out What it Was
A benign Neoplasm of Pituitary Gland and Craniopharyngeal Duct (pouch). In layman terms, a tumor near the pituitary gland in the brain. I felt a cocktail of emotions: SHOCK, FEAR, CONFUSION, GUILT and then DENIAL! I was so certain that my breast lump had regrown, that having a tumor in my brain was furthest from my mind. I had pretty much diagnosed myself, so I found it hard to accept the neurosurgeon's diagnosis. Till date the diagnosis never sank in; I refused to let it and that helped me pull through. I never once in this entire time acted like a victim.
Accepting My Diagnosis
I felt FEAR initially! This was because I had no idea what it meant even after the neurosurgeon had explained it to me. Once I was able to read up on it and educate myself, I had a better understanding of what my prognosis was, and coming to terms with it was easier. (A Bible verse I held onto especially at that time was HOSEA 4:6 – My people are destroyed for lack of knowledge: because thou hast rejected knowledge, I will also reject thee, that thou shalt be no priest to me: seeing thou hast forgotten the law of thy God, I will also forget thy children) Then I felt GUILT, that just after my dad's illness and passing, I fall ill and have to put my family through another round of traveling, bills and looking after me.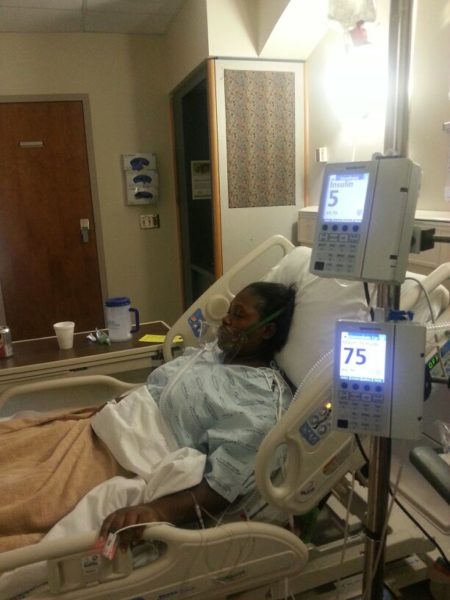 My Decision to Go For Surgery
The decision to do the surgery was very practical to me, more so because the alternative to not having the surgery was not an option for me. The alternative was to be on pills for the rest of my life to reduce the tumor, seeing as I had no idea how long the term "rest of my life" was I refused that option.
My Support System
My amazing Mother, family and friends. My mother is the true definition of a virtuous woman; my personal angel on earth, her strength and courage amazes me. Barely 4 years after my dad passed from cancer and she was his primary care giver she had to take up that same role as mine, and she never once complained, cried or asked God why. She is amazing.
My brother, sister in law and sister, were there for me from the beginning to the end, my own personal cheerleaders. Finally my awesome friends, from Segun A, Yeside O, Lolade O, Lamide A, names too numerous to mention.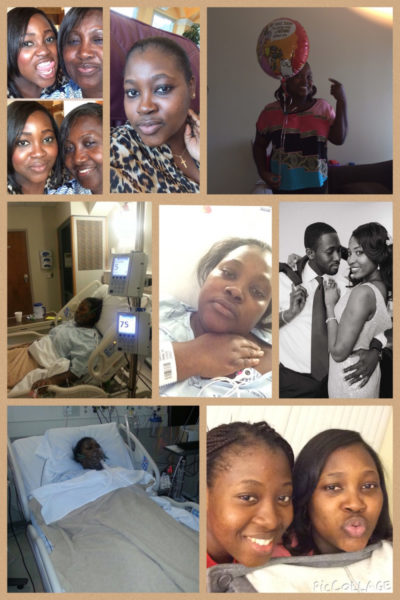 The Challenge of Getting Good Health Care in Nigeria
I am aware of the challenge of getting good health care in Nigeria. I do not want to ignore the fact that our medical situation in Nigeria has gotten better (it has, after all we managed to contain Ebola) but we certainly have a long way to go. We still lack the necessary infrastructure needed to take us to the next level and we sadly still lack the necessary equipment needed to carry out basic and necessary testing. I am eternally grateful to God for his constant provision for my family, and I do not take the fact that I had the opportunity to travel out of the country for my surgery lightly. God's timing and provision was evident.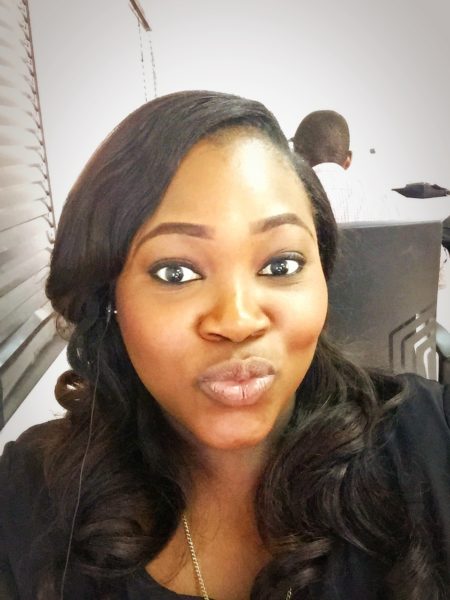 What Kept Me Going
GOD: the fact that I knew he did not bring me this far to leave me. I kept on telling him that I was yet to fulfill the reason he put me on this earth for. There were times when my faith was weak, but he never left me. Just after my surgery I fell so ill, I lost so much weight, I could not eat or keep food down for 10 days, my headaches got worse because I kept on throwing up. I was in and out of the hospital on admission, and the doctors had no idea what was wrong with me. That was the darkest and scariest time for me, I thought it was over but God pulled me through and showed us the cause.
Telltale Signs Everyone Should Be Wary of
Headaches: it is not normal to have headaches people, especially constant, pounding and painful headaches.
Females should pay attention to their bodies, get checked regularly and always do a breast check once a week. If you are not sexually active and you know for a fact that you are not pregnant and your breast is lactating see a doctor or gynecologist as soon as possible.
Finally, when it comes to your health do not leave any thing to chance.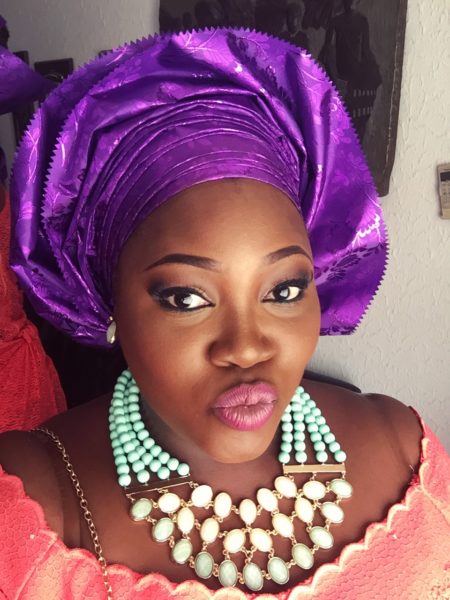 The Lessons I Have Taken From All This
Without God we are nothing, always involve him in all your situations, good/bad.Also, family is everything, take nothing for granted and finally Health is wealth. Going forward, I would be trying to lose weight, by eating right, through portion control and exercising consistently. I realized to do that I have to change my lifestyle, which has not been easy but I am trying and I am winning.
I am seriously focused on losing weight this year, and seeing as I love to dance Zumba works great for me.
I recently found out that the mind is a strong instrument and once channeled right one can do the impossible.