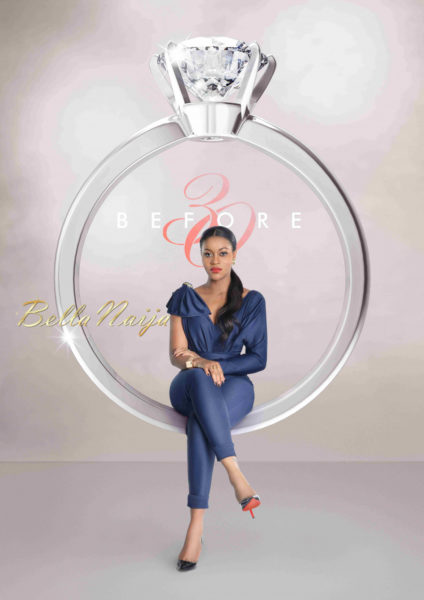 There's a new drama series to watch out for and we are pretty excited about it!
Before 30 is a drama series centered around four women living in Lagos and the pressures they face to be married before they turn 30 years old.
The movie stars Damilola Adegbite, Beverly Naya, Meg Otanwa, Anee Icha, O.C Ukeje, Gideon Okeke, Karibi Fubara, Patrick Diabuah, Patrick Doyle, Zainab Balogun, Tunbosun Aiyedehin, Vimbai Mutinirhi, Kenneth Okoli and more.
According to the show directors, the show's aim is to shed some light on the issues the average single Nigerian woman faces daily in her quest to become a wife. Each character covers various social, physical, economic, religious and cultural aspects of the Nigerian woman, thereby creating a cast that everyone can relate to in some way.
Their stories are told through the eyes of the lead character Temi Coker (Damilola Adegbite) through voice over. Nkem (Beverly Naya) plays the sexy career woman who believes men are simply playthings. Aisha (Meg Otanwa) is the conflicted northern housewife who is married to a billionaire. Ama (Anee Icha) is the sweet and cheerful friend and the youngest in the group.
Watch the trailer below!
For more information visit www.b430.tv or email [email protected]