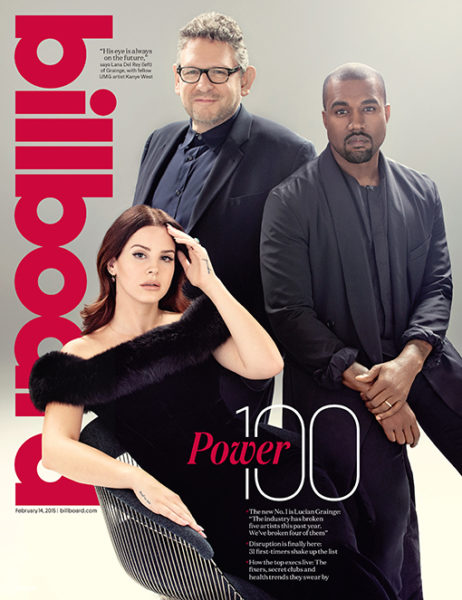 The latest issue of Billboard magazine focuses on the people behind the music industry, the music executives.
The magazine profiles the top 100 music execs from Roc Nation CEO Jay Brown to Lucian Grainge, the man behind hit songs for Kanye West, Lana Del Rey and more.
Billboard states: The execs who rule music now? Just follow the money, where new No. 1 Lucian Grainge keeps grabbing market share (while upending every business model), 31 first-timers break into the list and innovation — not fear — is now the force propelling these players forward.
Notable mentions in this year's list are Epic's LA Reid and Sylvia Rhone and Apple's Jimmy Iovine
Check out the full list of the 'Power 100' here.
Photo Credit: Billboard Magazine