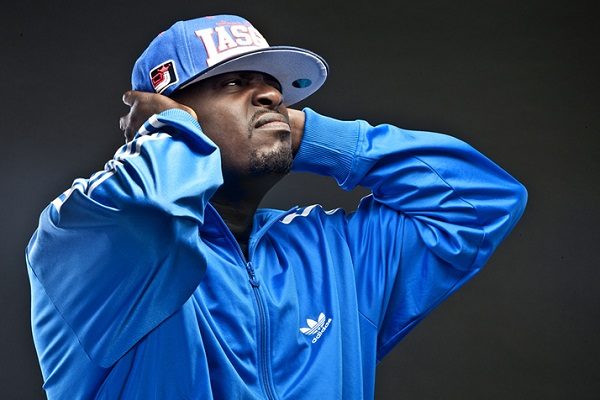 Music star Mode 9 was featured in Nigerian Tribune newspaper and the artist talked about music in Nigeria, especially the wave of commercial music currently trending.
He explains that he can never go commercial with his own brand of music, even if everyone around him is.
Read excerpts from his interview below.
On what he has been up to: Mode 9 is cool, still doing music and still relevant in the industry. My recent single, 'Dobale', a rap in pidgin, is trending and my fans love it. I released my album early last year, even though some media organisations refused to support us, just as these set of gate keepers have not given due recognition to our kind of music, but we are still pushing on.  I have noticed that the industry does not like some kind of raps, but I will not relent in doing what I do best. I have been in the industry for a while now and records have it that I have an impact in the growth of the industry. However, I'm still working and doing music.
On commercial music: I have heard that said too, but it isn't totally true. Fuji and juju music are still selling. Are they commercial music? Gospel music is selling here and we all listen and love it. Is it also commercial music? Of course not! I promoted my songs with the resources I have. Today's music demands that you spend millions in promoting your songs and shooting videos. If I shoot the video of "Babatunde", or any other in Las Vegas, and bring Jay Z or Nas to have collaboration with me, that kind of a thing will make a buzz because of the place and the artistes involved. But should these kinds of music accompany our music? Today's music is evil, they say, but who made it evil? What I'm trying to say is that my kind of rap, which people used to love sometime ago, may not be loved today, but that doesn't change my music. I'll continue to do what I love doing and what seems right with me and my fans. Let others do 'Shoki music and make their money, I'll also make mine in style.
On the media not supporting his music: I did not say that please. Don't get me wrong. This is one of my grouses with some journalists. You will discover that an innocent interview you granted has been twisted.  This is why I have decided to be conscious of whatever I say during an interview. I had even made up my mind not to grant any interview again because I know people are only interested in negative reports, which is very embarrassing, but I need the support too. It is natural to feel bad when you discover that what you said has been twisted, especially in a controversial way and people begin to insult you without even reading the article because of some crazy headline. I never said the media or a section of the media refused to support my career.
On new artists in the industry: Why would I be threatened? It is needless, because there is only one Mode Nine, even among thousands of artistes, there can only be one Mode Nine. The only threat for Mode Nine is Mode Nine. I can only be threatened if another Mode Nine surfaces. There is a lot of space for everybody to fly  without any hitch. The truth is that your real fans will always remain irrespective of whatever songs they come across. For instance, myself, MI, and a host of other rap artistes performed at a show in Abuja early this year. The show was awesome for two reasons, one, the organisers were unbiased and the rappers gave good account of themselves.
You can read up his full interview here.
Photo Credit: Instagram