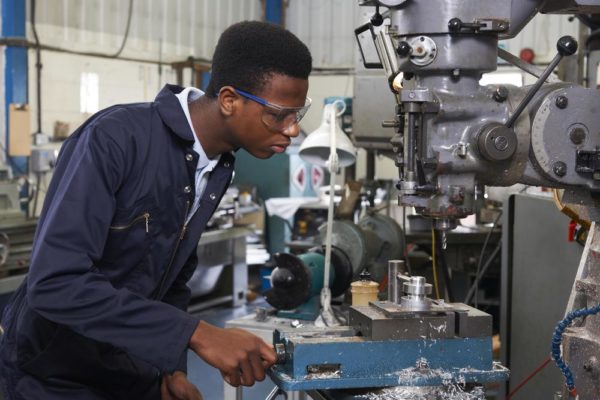 The Minister of Niger Delta, Stephen Oru, said on Tuesday that the ministry trained more than 1,266 youths in various vocations in 2014.
Oru told the News Agency of Nigeria (NAN) in Abuja that 235 youths were trained in the oil and gas sector, 270 as Cadets and Ratings in the maritime sector, 190 in agriculture and 124 in snail rearing and chalk production.
He said that the ministry was also partnering with the Bank of Agriculture (BOA) towards the empowerment 130 youths recently trained in fishery and poultry production.
'The ministry has recorded quite a number of achievements in the area of construction of roads, development of housing schemes, channelization and dredging, shoreline protection, erosion control and conservation.
Others include development of the coastal ecosystem, restoration and rehabilitation of the degraded ecosystem, sand filling, urban water scheme, electrification, construction of jetties and skill acquisition centres, fishery and poultry production."
The minister said that all the trained youths are expected to pass on their knowledge to other youths through further training in their various communities.
According to him, 2015 would witness "massive" training of youths in various vocations, with a view to making them self-reliant.
He, however, attributed the delay in the commencement of the training programme to non-availability of funds.
Oru said that the ministry, which was created in Sept. 10, 2008, by the late President Umaru Musa Yar'Adua, had addressed the issues of unemployment, poverty and neglect..
He noted the ministry's efforts had resulted in sustainable peace in the Niger Delta region as against its previous status as one of the world's notorious flash-points.
He reiterated the ministry's commitment to reducing oil theft, curbing pipeline vandalism and combating oil spillage, in order to protect the region.
He said that the ministry was committed to executing its mandate and ensuring enduring peace and even development in the region.
Photo Credit: Ian Allenden/Dreamstime.com