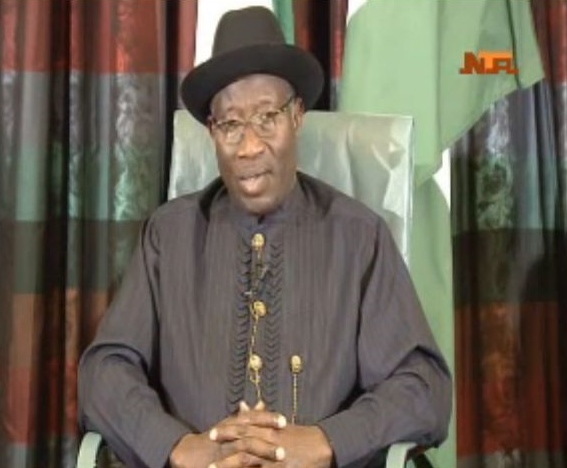 President Goodluck Jonathan on Wednesday had a media chat with four members of the press in Abuja.
Issues discussed during the chat include the postponement of the 2015 elections, rumours about Attahiru Jega's dismissal, tackling the Boko Haram insurgency and more.
Here is a summary of some of the key issues discussed:
On why postponement of the elections

He stated the decision to postpone the elections wasn't his to make, as he was not consulted before the step was taken. He also stated that INEC and relevant security operatives advised on the postponement.
On the war against Boko Haram
He expressed optimism that the Nigerian military's collaboration with neighbouring countries' troops would yield positive results.
Jonathan also mentioned that the Federal Government had recently acquired additional weapons which would greatly help in the war against insurgents
On Rumours about Attahiru Jega's Dismissal from INEC
Denying the rumours, the president stated, "I feel that Jega is not good enough, for obvious reasons, then I can by provisions in the Constitution that gives the person who appoints the power to remove, and I've not told anybody I'm going to remove Jega."
Watch the interview