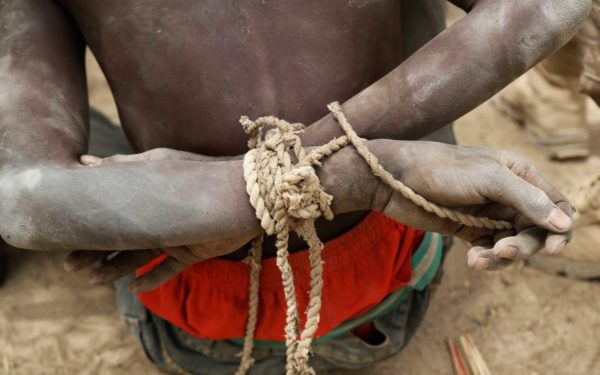 "They asked me about my parents. Then they killed them in front of me. That is how Boko Haram operates. They first take out your parents so you have no one else to fall back to."
This is the haunting account given by Babagana, 16-year-old boy that Boko Haram abducted from his home in Gamboru, Borno State, in May 2014.
After killing his parents, and abducting him, he was  forced to join the Boko Haram insurgents, Daily Beast reports.
"They killed people for no reason…I just couldn't stand the horror. It made me terribly scared. They killed anyone who didn't heed to their instructions," he told me. "Girls were often subjected to sexual abuse. Anyone who proved stubborn was shot dead.
I lost my mind with all that I saw I thought if I didn't find a way of escaping, sooner rather than later, it would be my turn," he said.
The brave young man then resolved to escape. Around midnight one day:
Babagana made his move, running into the bush as his captors shouted in alarm and began to fire at him. He managed to escape without a bullet wound. Alone in the wilderness, he continued to move, not knowing if he was being pursued…
Read the full story about Babagana's ordeal with Boko Haram and his brave escape on Daily Beast.
Photo Credit: Emmanuel Braun/Reuters/Daily Beast