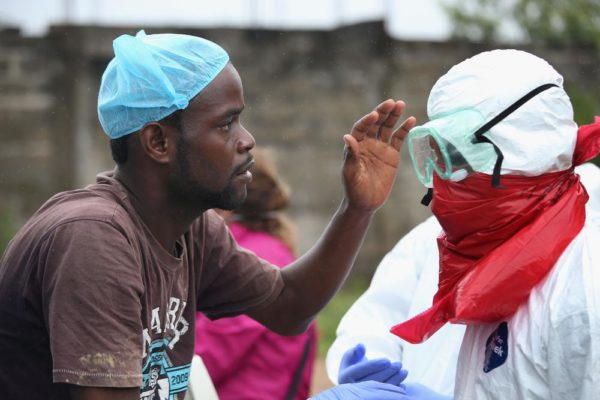 It has been over a year since Ebola first re-emerged. Although the prevalence of the disease has reduced, the aftermath of the outbreak still plagues survivors in the West African countries most affected by the disease: Liberia, Guinea and Sierra Leone.
In a recent report, TIME sheds light on how Ebola survivors in Liberia are coping today.
Many are still struggling to find jobs, landlords have evicted numerous tenants from their homes due to the stigma associated with being an Ebola survivor in some cases. In other cases, people have been sent out of their homes simply because they are unable to pay rent.
Also, from a broader context, the healthcare system in Liberia hasn't gotten any better in the aftermath of the outbreak.
Here are excerpts from the report:
Most still struggle to find jobs. Many have been kicked out by landlords for failure to pay rent on time, or because fear of the disease is still strong in Liberia. But the worst, he says, are the "Ebola orphans," the children who lost one or both parents to the disease and now must rely on extended family members for food, clothing, support and school fees. In a country where 84% of the population lives on less than $2 a day, an extra mouth to feed can be an insurmountable burden. The government has stepped in with foster care and orphanages, but that only helps the most extreme cases — children whose entire families have been wiped out. The others fall through the cracks.
Speaking on the the state of Liberia's healthcare system, Philip Zokonis Ireland of the John F. Kennedy Medical Center said:
With only 50 practicing doctors for a nation of 4 million, Liberia's health care system was already among the worst in the world when Ebola struck, the result of deep poverty and devastating civil war. Ebola laid bare the dangers of physician shortages, a lack of equipment, funding inadequacies and poor communication between clinics, hospitals and the country's Health Ministry. We need help. And I am not talking a couple of million dollars here or there. We need help in the form of doctors and public-health experts who can teach us to have a better public-health system.
Read the full article on TIME.
Photo Credit: Getty Images