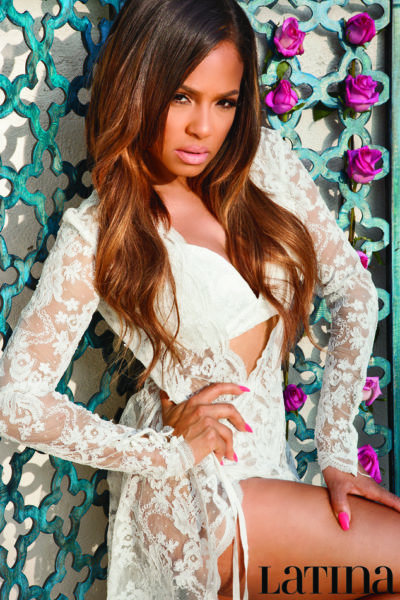 Music star Christina Milian's relationship with rapper Lil Wayne has been the source of a lot of talk in the past few months and now, in Latina Magazine's May 2015 issue, the 33-year-old entertainer opens up about her relationship, learning from her mistakes and more.
Read excerpts from her interview below.
On learning from her mistakes: "I'm not afraid to blame myself for any of my own faults or just to analyze things in a different way, but I don't overanalyze either. I still gotta live life, but being able to look at myself and recognize my own faults makes me the more mature Christina that I am today."
On her relationship with Lil Wayne: "The deal is he's my man…crush. I think he's awesome. He and I have a very special relationship and I think I've always been very careful with it publicly because when you have something special it's like everybody picks apart words. They'll pick apart a moment in a picture and take something that's special and trash it."
On being a single mom to daughter Violet Madison: "I'm doing everything in my power to be a great mother. I wish I could be with her throughout the day, because I'm always working, but I make sure that whether it's the morning or nighttime, I make it extra special."
On her critics: "I'm just in a new place. I'm a grown woman. The haters are definitely wrong if they think I care. I can't figure you people out. I just want to do me."
For more on Christina, visit Latina.com!
Photo Credit: Latina Magazine