When I was informed that I would be traveling to Dubai courtesy of Kerzner (parent company of One & Only Royal Mirage and Atlantis, The Palm) and Emirates, I was super excited. Although I had visited Dubai before, my busy schedule never permitted me the chance to explore the luxurious beach resorts and the many tourist attractions the city is famous for.
So I packed my bags a few hours before I left for the airport on Sunday, March 1st, and got a ride from my favorite taxi guy, Mr. Solomon.
During the ride I was lost in a daydream, fantasizing about the wonderful time I would have at Dubai's most stylish beach and entertainment resorts – One & Only Royal Mirage and Atlantis. The wind blowing in my hair as I took a leisurely stroll down the beach… drinking the finest red wine while enjoying a lovely massage…
Suddenly the sound of a wooden baton hitting the taxi windscreen shattered my daydream. "Oga stop there now!" a man dressed in military uniform screamed. We had arrived at a security checkpoint a short distance from the airport and apparently, marked taxis were not allowed beyond that point. Wow. I didn't get the memo!
And so dear BellaNaijarians, I had to do some brisk jogging from the security checkpoint to the airport entrance with my luggage, laptop bag, and handbag in tow. And the fact that it was raining did not help matters. I was in a sour mood.
But as I boarded the Emirates flight and was seated in the Business Class cabin, I soon forgot about my previous unpleasant ordeal. The charming air hostesses welcomed me with warm smiles, as they made sure I was settled in comfortably.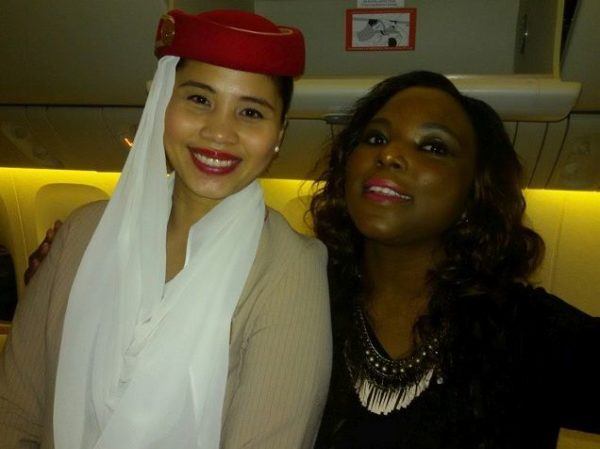 Yay! I'm happy again 🙂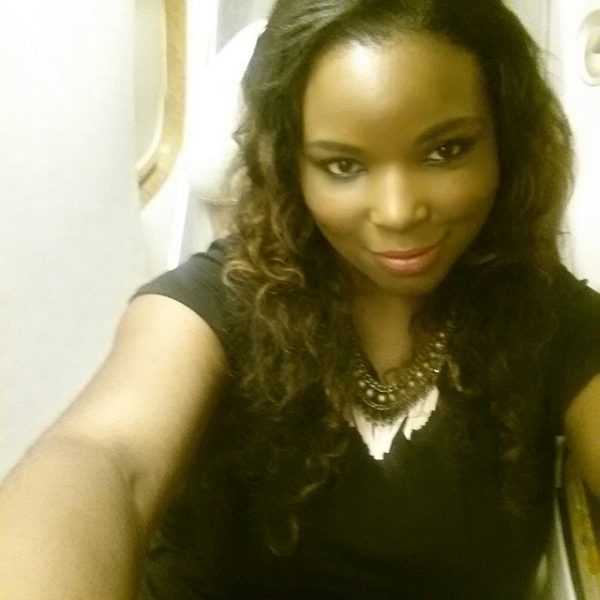 I usually don't sleep too much during long distance flights, but the Business Class cabin was so cozy! So after enjoying a sumptuous dinner of Chicken Biryani and rice, as well as some good company with the boo, Chiwetel Ejiofor (haha! I finally got to watch Half of a Yellow Sun), I drifted into dreamland and didn't wake up until it was time to land.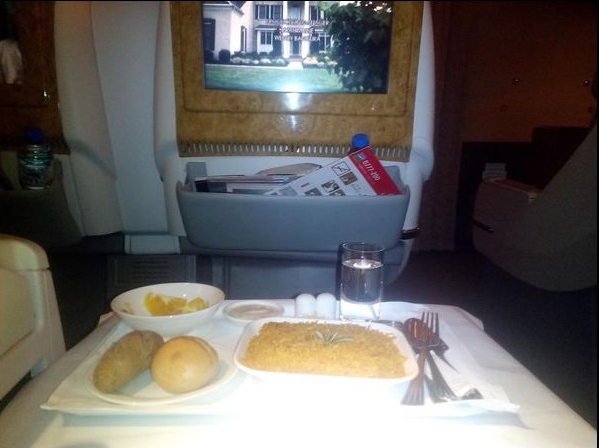 One & Only Royal Mirage: The Palace
After 7 hours we finally landed at Dubai International Airport and were picked up by the Emirates Chauffeur Driver service. About 30 minutes later, we arrived at One & Only Royal Mirage: The Palace. The door man welcomed us excitedly, and beat this gong 3 times heralding our welcome!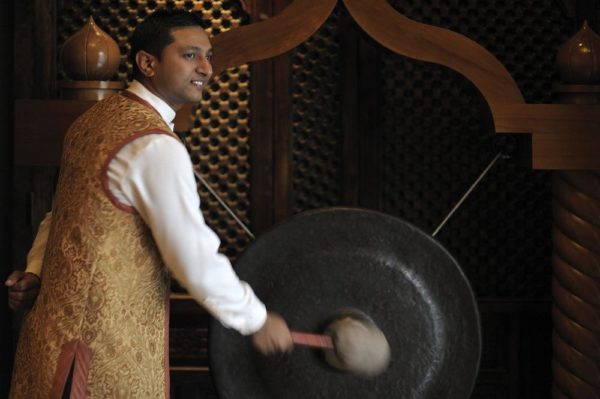 As we stepped into the lobby I was in awe of how majestic and glamorous the scene was. It was like being in a totally different world – a utopian magical land where anything is possible.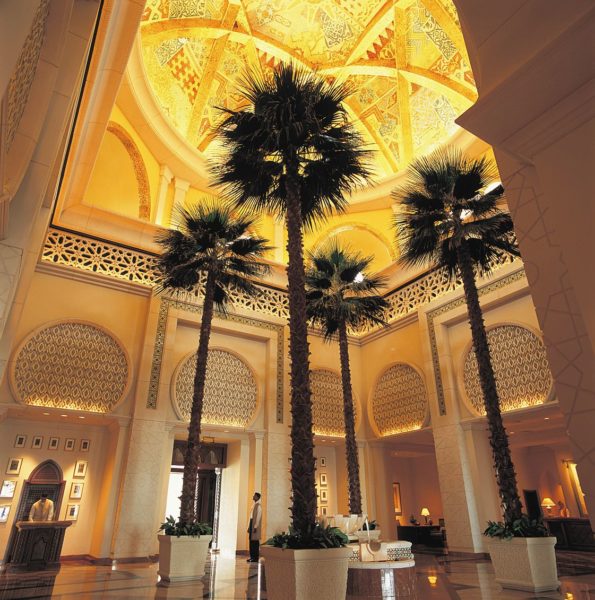 Here are pictures of some of my favorite aspects of the resort:
The Arabian Court
The Arabian Court area of the resort is another area I absolutely loved. The executive suites took my breath away.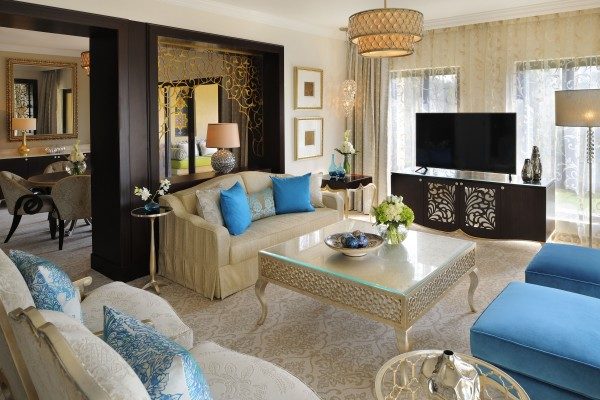 One & Only, The Palm
One & Only, The Palm is about a 15-minute boat ride from The Palace.
This resort has a more laid back vibe than The Palace, and it's smaller and a bit more exclusive. It is a tranquil yet vibrant island getaway just moments from the energy and excitement of New Dubai. Comprising of 65 rooms, 25 suites and four beachfront villas, One & Only The Palm is considered Dubai's most intimate new beach resort.
What I liked most about this particular resort are the private villas. Here are my favorite aspects of one of the villas we explored:
Atlantis, The Palm
After a lovely time spent at the One & Only Resorts, it was time to explore Atlantis, The Palm.
I have a huge passion for aquatic animals. Some say its because I'm a water sign – a Pisces.
And so I was super excited to finally be at Atlantis. It is home to one of the largest open-air marine habitats in the world. The ocean-themed resort is also recognized as the first entertainment resort destination in Dubai.
Here are some of the things I loved most about staying at Atlantis:
The Lost Chambers
I had an awesome time exploring the Lost Chambers – mazes of underground tunnels that have tanks filled with a wide variety of aquatic animals including starfish, pencil urchins, stingrays, and many more fascinating creatures! I was in heaven.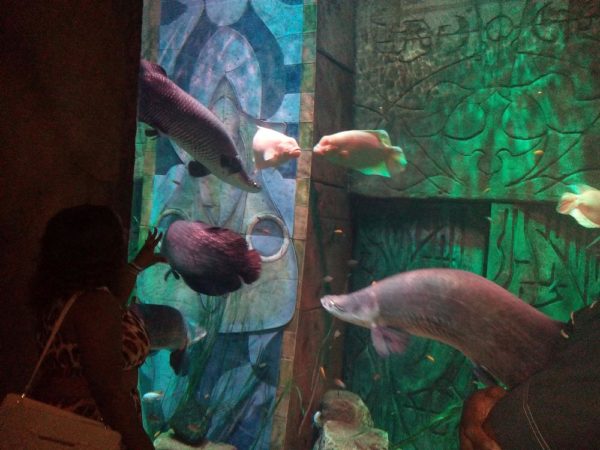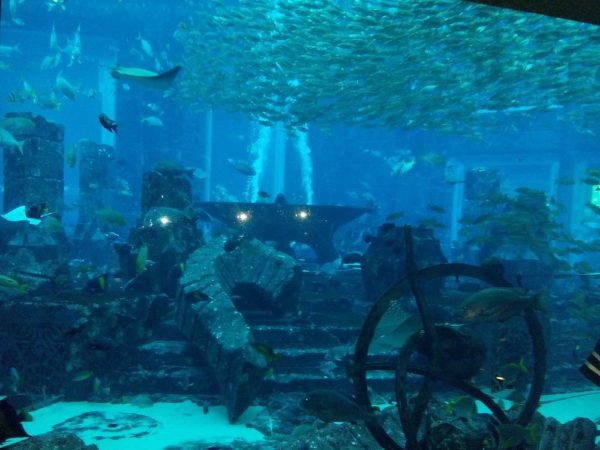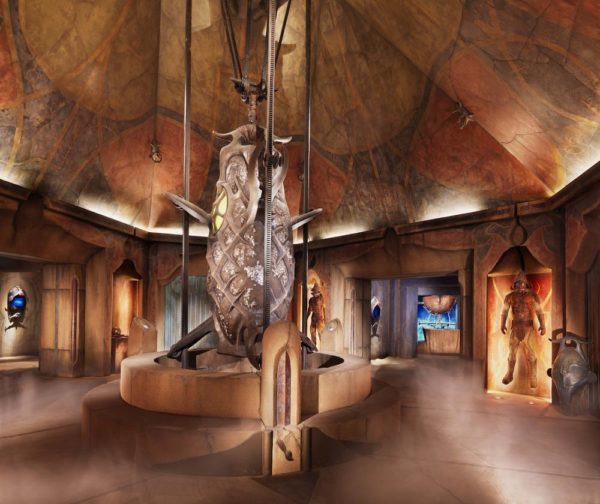 The Royal Bridge Suite
This suite was a grand sight to behold. It costs $45,000 per night to stay in this luxurious space. It spans the arch which links the Royal Towers offering 180 degree views of The Palm and the Arabian Sea.
It has its own guarded entrance and elevator along with a dedicated team of people from Butlers to Chefs on hand to ensure that guest's every need is fulfilled. It features three bedrooms, a grand living room, a dining room which seats 16, a majilis and two spacious terraces.
Celebrities including Kim Kardashian and Heidi Klum have stayed in this suite. Also, African presidents such as Goodluck Jonathan, are said to have also stayed here.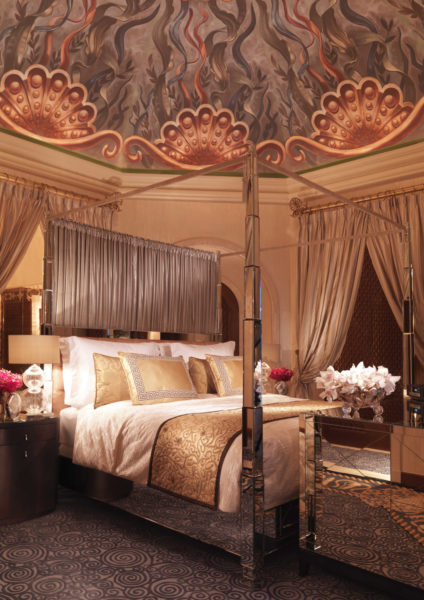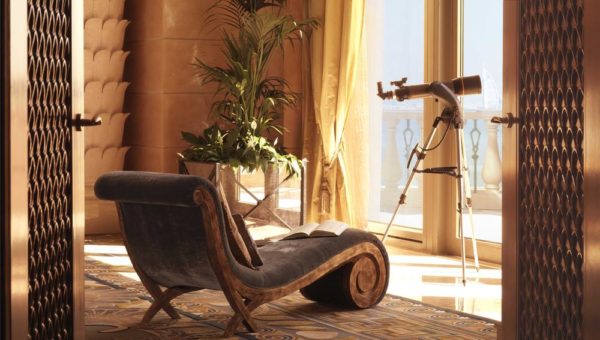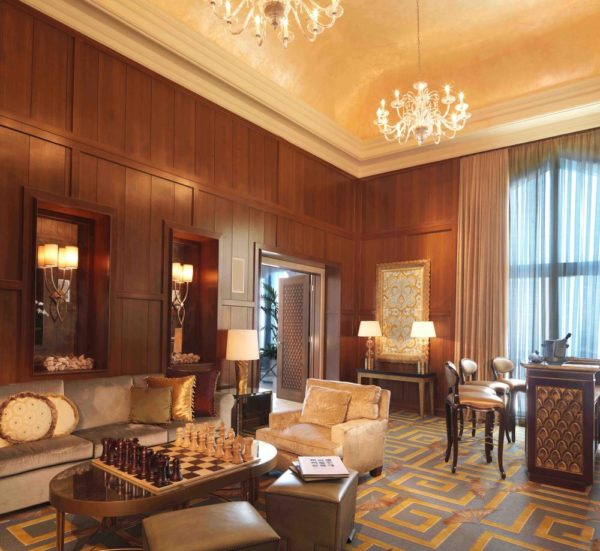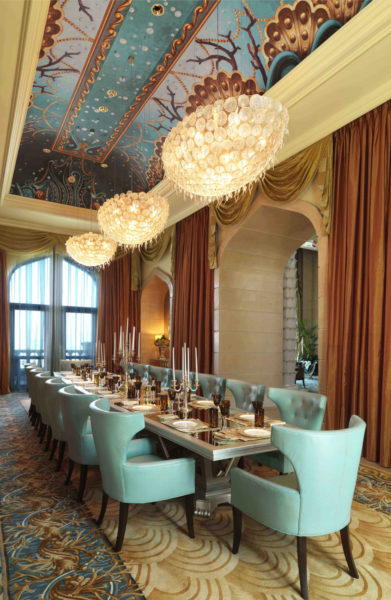 The Underwater Suites
These suites were another favorite of mine. Designed by Wilson and Associates, the two Underwater Suites, Poseidon and Neptune, are considered Atlantis' most intimate and romantic suites. It has an Elegant aquatic-themed accommodation which includes a large living area complete with dining table, a separate majlis/ TV room, bedroom and ensuite bathroom.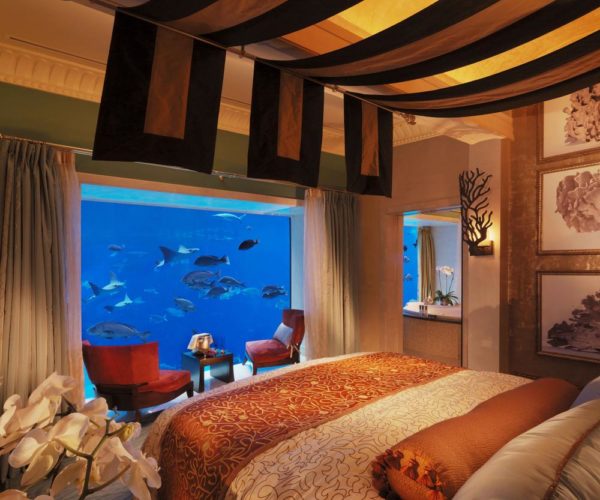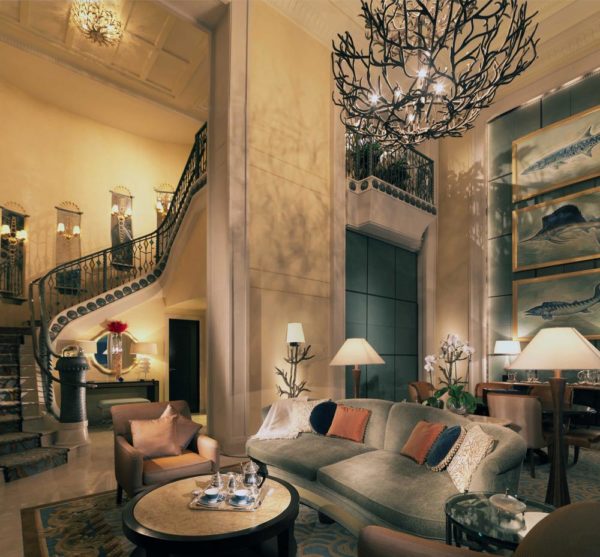 Now that I've shown you just how amazing the scenery and accommodation are at the One & Only resorts and Atlantis, come along with me as I share the fabulous experiences I had while exploring Dubai! Stay tuned for part II…