Dubai is such a fun city to explore. I enjoyed every single moment I spent there. From swimming with dolphins at Atlantis, to seeing the world's tallest building, Burj Khalifa, I had a blast!
The Burj Khalifa experience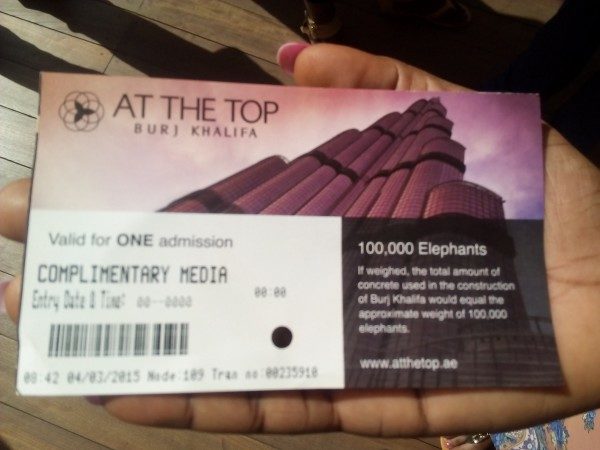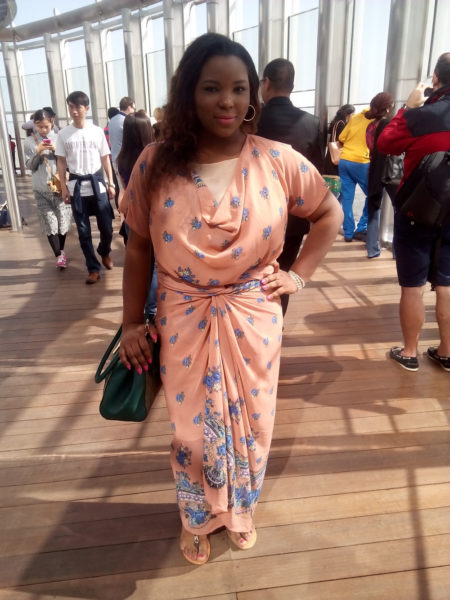 Flying the World's Largest Commercial Airliner – Emirates A380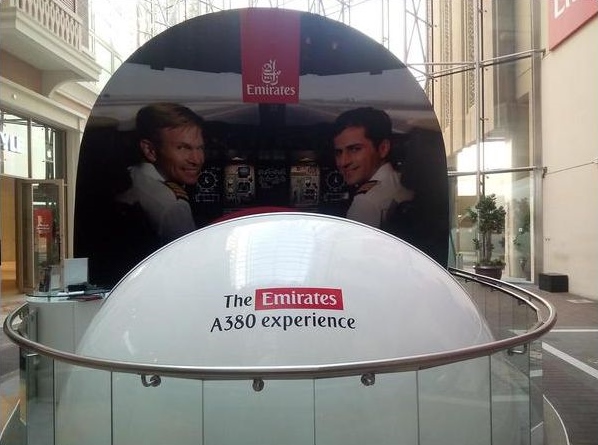 Visit to Emirates Group Headquarters
We got a chance to meet with Adil Al Ghaith, Emirates' Senior Vice President – Commercial Operations for Northern and Western Africa.
We talked about the growth of Emirates' operations in Nigerians and he gave us an in-depth insight into milestones achieved, and the airline's future plans for expansion in Nigeria.
I was fascinated to find out that Emirates has flown 2.6 million passengers from Lagos to Dubai in the past 10 years! Also, Emirates has continued to increase the frequency and capacity of its services to meet growing demands between Lagos and Dubai. The airline now operates 14 flights per week between the two destinations.
After the meeting, they gave us some really awesome gifts!
Enjoying Good Food!
My top three favorite restaurants at One & Only Royal Mirage and Atlantis would have to be Nina, Ossiano, and Nasimi Beach.
Nina
Nina is a colourful Indo-European dining venue. We had dinner here once. Their Indian food was awesome. We ate until we could hardly move!
Ossiano
Ossiano is one of Dubai's best seafood restaurants.  I really enjoyed having dinner here and eating while seeing the amazing view of the fish in their tanks, as they swam lazily back and forth the water.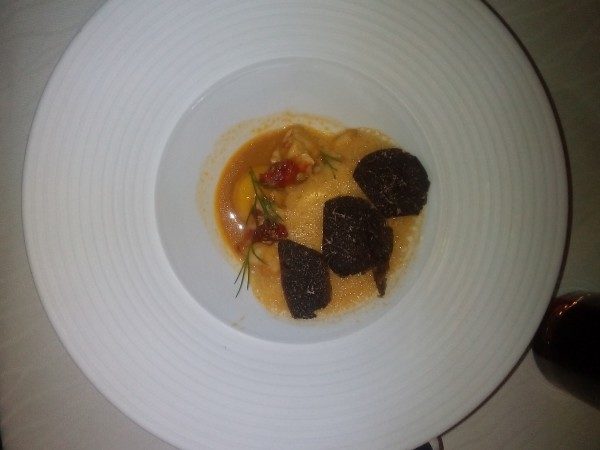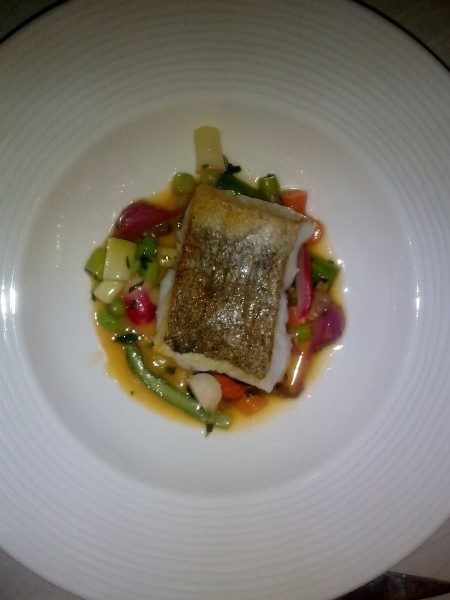 Nasimi Beach
What could be better than eating good food at the beachfront while seeing the waves of the ocean dance around in the distance? The Nasimi Beach experience was simply glorious.
The sushi was out of this world! It is officially the best sushi I have ever had.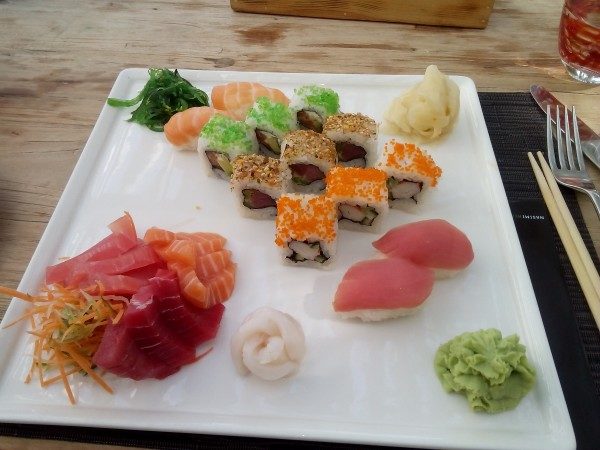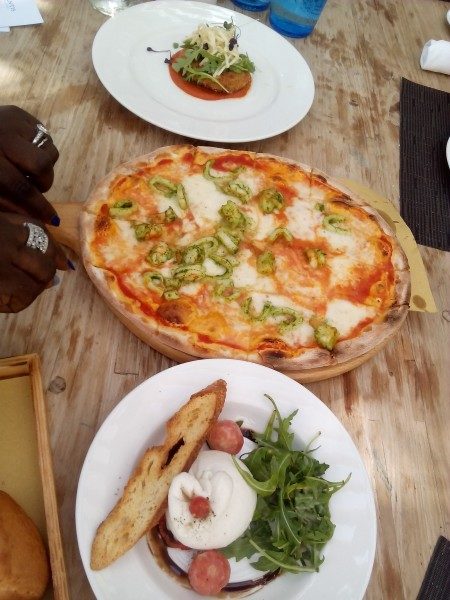 Sundowner Arabian Adventures Tour
This tour was organized courtesy of Emirates. We had a blast in the desert! We got to do a bit of exploring, watched a belly dancer perform, and more.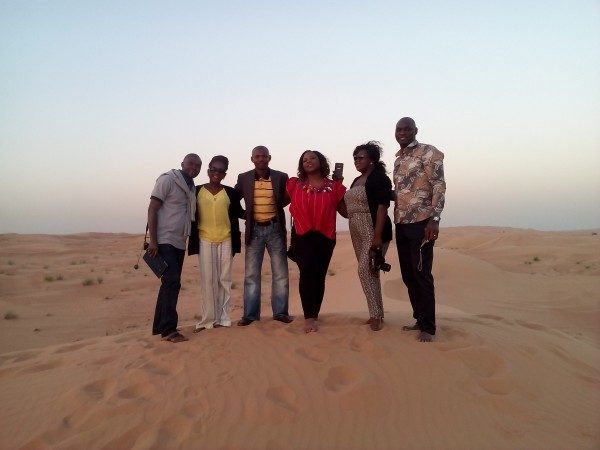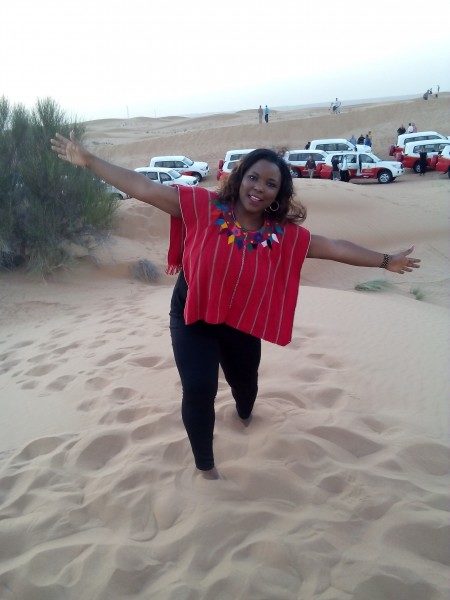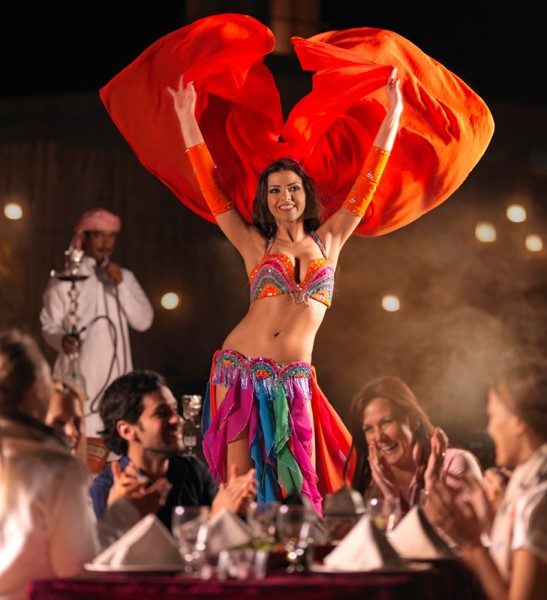 Meeting Yemi Alade's Biggest Fan in Dubai
As we were strolling across the beach in Atlantis, we heard a man singing Yemi Alade's "Johnny"! He was a worker at Atlantis. We immediately summoned him to give us a personal rendition LOL. He was so adorable.
Swimming with Dolphins
And now, saving the best for last….drumroll…. swimming with the dolphins at Dolphin Bay at Atlantis!
I was excited, yet kind of nervous. First of all, I can't swim! Yeah I know I said I "swam" with dolphins, but the truth is I pretty much "waded in the water" with dolphins! Haha. The water wasn't too deep, so I was able to wade with ease 🙂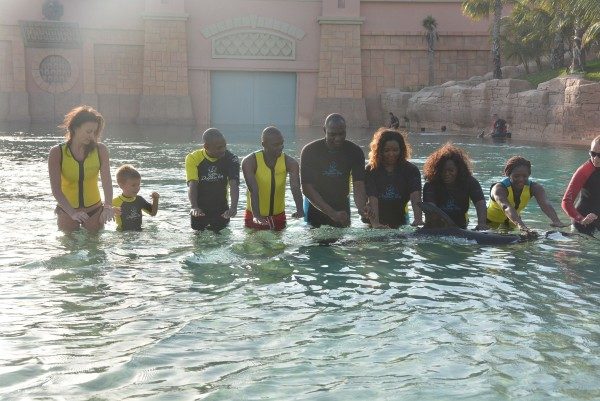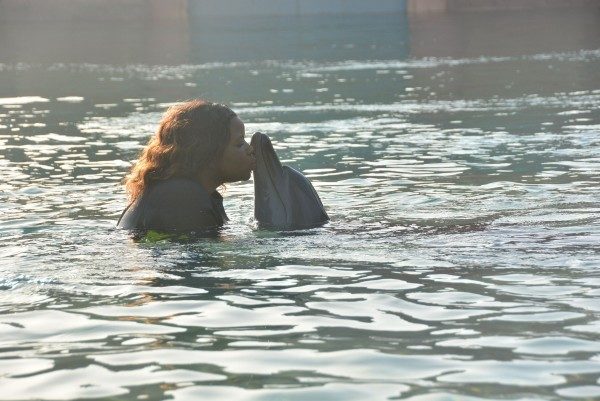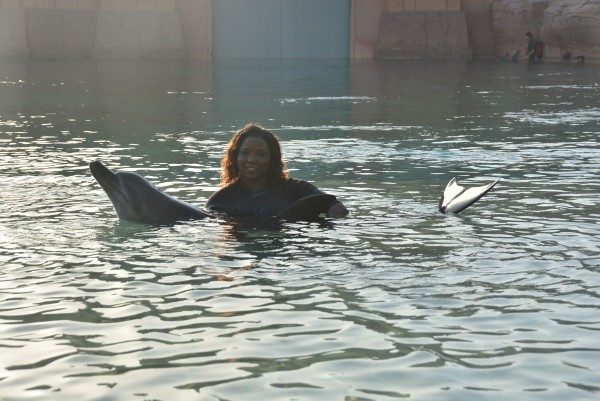 ***
I had an unforgettable experience flying Emirates, and exploring One & Only Royal Mirage and Atlantis, the Palm.
Of course, I will definitely be back to these resorts. Perhaps I'll come back with the boo… I've been dropping hints already 😉
Want to experience this for yourself? Then be sure to book your trip to Dubai via: