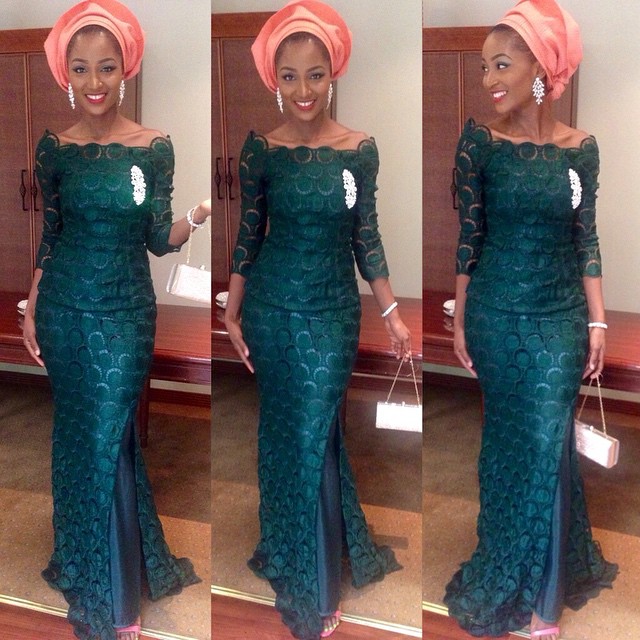 Once a beauty queen, always a stunner!
Most Beautiful Girl in Nigeria 2005 Omowunmi Akinnifesi and MBGN Tourism 2013 Powede Lawrence showed up in style to Bimbo Oye of Reni Smith's wedding on Saturday March 21, 2015 in Lagos.
Bimbo got married to Omowunmi's brother, which makes them sisters-in-law. Congratulations!
***
Powede was resplendent in the emerald lace and peach aso ebi.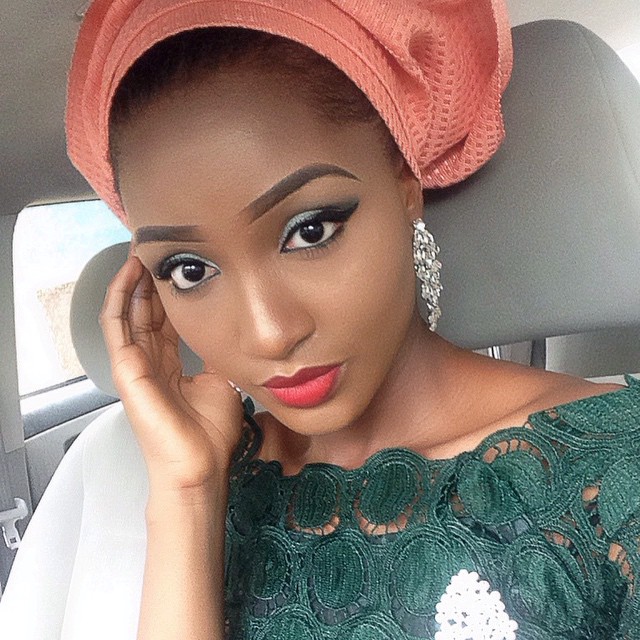 Omowunmi played an early April Fool's Day prank on her followers by captioning the below photo, 'first look', implying she was getting married.
She had also posted a photo of herself at her sister's wedding last year, right before that saying, "Tick tock who's wearing the Rock now? #lastyear #sister #wedding".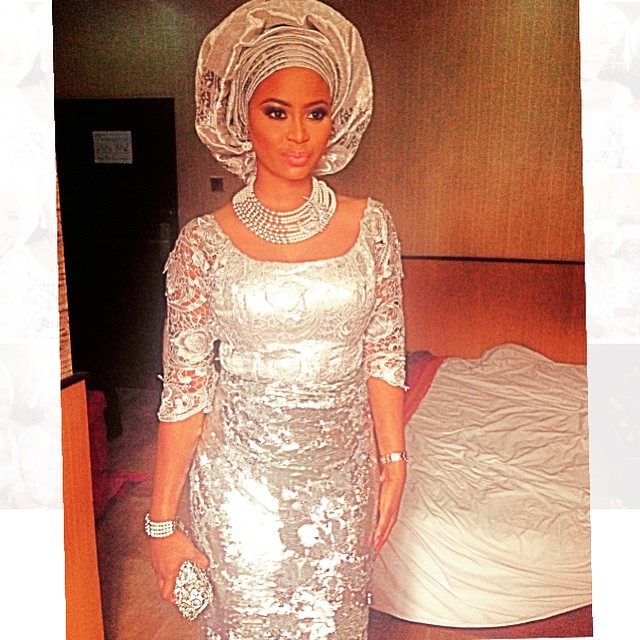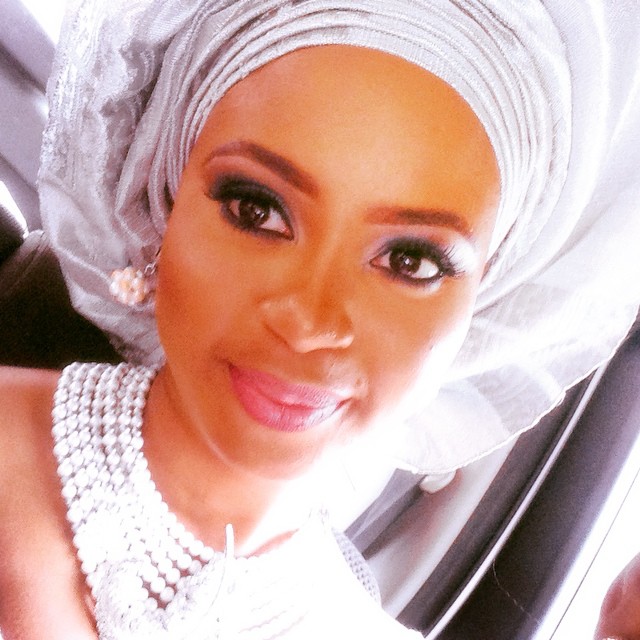 She later said it was a prank,
April Fool. #EarlyAprilFool . sorry to burst your bubble guys but erm it's NOT my wedding. It's my brother's wedding. Don't look at me I hear the blogs started it#Blogs get your facts right. Makeup by @dorannebeauty. #EarlyAprilFool #AprilFool. Seriously guys I'll look way more gorgeous on my own day."
Here are the two stunners at the wedding!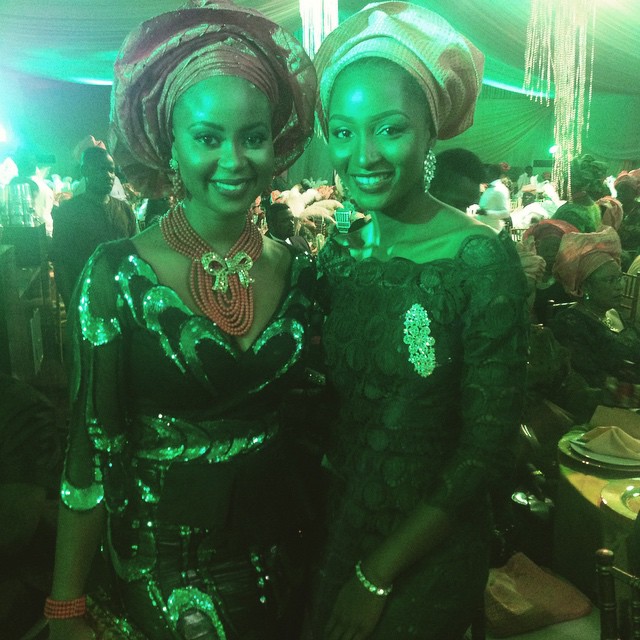 Here's the couple of the day – the bride made her wedding dress.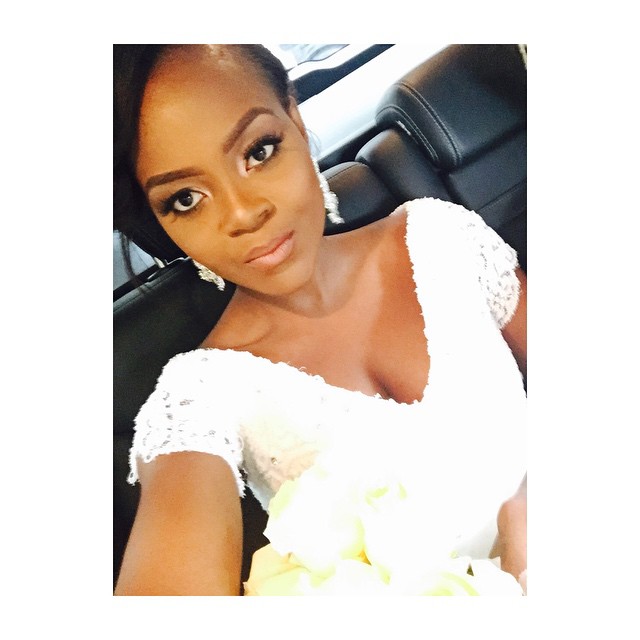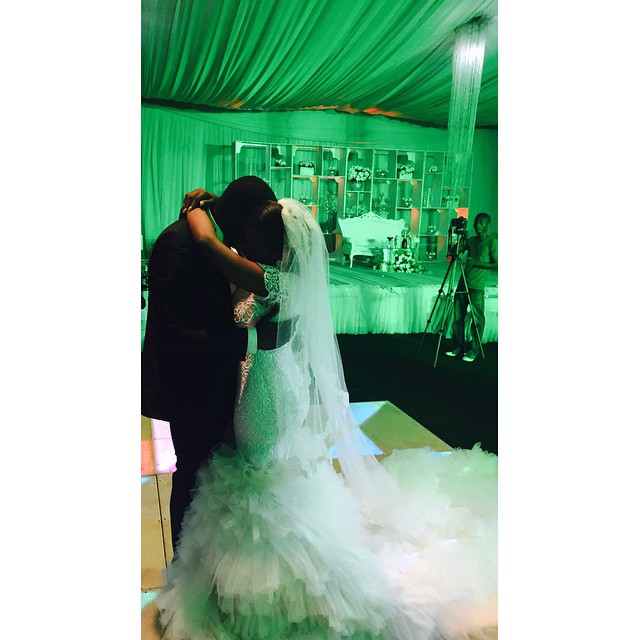 Photo Credit: Instagram.com