Over the years, supercar makers have become more bullish in their outlook, even slowing European economies are not enough to deter them from thinking out of the box despite the fact that most of them operate from the region. Since the beginning of the year, the story has been the same. A growing appetite for faster and more audacious concepts has seen most supercar manufacturers spending more and more time unveiling new products. Despite the impracticality of their inventions and exorbitant price tags, they seem to be on the offensive. From one killer design to another, every step of the way, they have become more optimistic and thanks to the big money spenders from China and India.
Judging from what we've seen a so far this year especially at the Geneva Motor Show and New York Auto show which have occurred within the last 2 months, it's not hard to see a growing trend amongst the supercar designers.
I have noticed that the less popular makers seem to making more noise than the traditional/popular supercar makers who initially dominated the scene. So far we have not heard much from Lamborghini this year. Ferrari on their part have replaced the popular 458 with the awesome 488GTB, while Porsche has shown some modified editions. The Aston Martins, McLarens and Koenigseggs have been loose cannons.
So far we have seen supercars with insane statistics to make petrol heads drool and money bags thump their chests to the idea of owning a limited edition McLaren P1 GTR which costs $3 Million. I have made a list of supercars that have made the mark so far since the beginning of time. Find the list below:
Aston Martin DBX
The Aston Martin DBX Concept signals the production of a crossover vehicle. According to CEO Dr Andy Palmer "The DBX Concept is a challenge to the existing status quo in the high luxury GT segment. It envisages a world, perhaps a world not too far away, when luxury GT travel is not only stylish and luxurious but also more practical, more family-friendly and more environmentally responsible. Production stats have not yet been unveiled.
The Aston Martin Vantage GT3
The Aston Martin Vantage GT3 is a limited edition track-inspired supercar with Only 100 examples to be built and fitted with a new 6.0-litre V12 engine which is capable of generating up to 600 PS (592hp, 27 more than the 6.0-litre V12 engine).
With its heavily modified carbon fibre interior featuring a number of bespoke offerings influenced by the brand's popular personalisation service-Q by Aston Martin, little wonder it's dubbed the Aston Martin's most potent and uncompromising Vantage to date.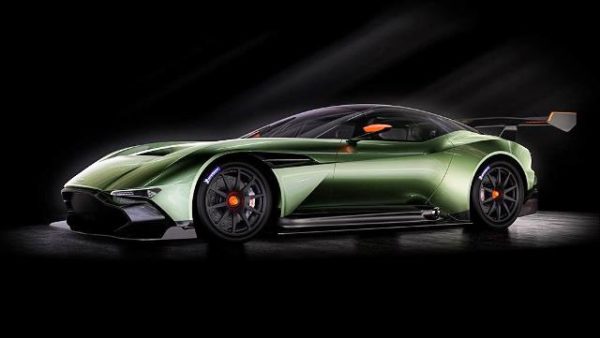 Aston Martin Vulcan
Aston martin also introduced its track-only car named Vulcan, a car set to rival McLaren's P1 GTR and Ferrari's FXX K. It has a mind-blowing 800-plus bhp 7.0-litre naturally aspirated V12 engine built by Aston Martin Racing. The Vulcan is a limited edition supercar with only 24 units to be built and each priced at an estimated £1.8 million (about $2.77 million in today's exchange rates).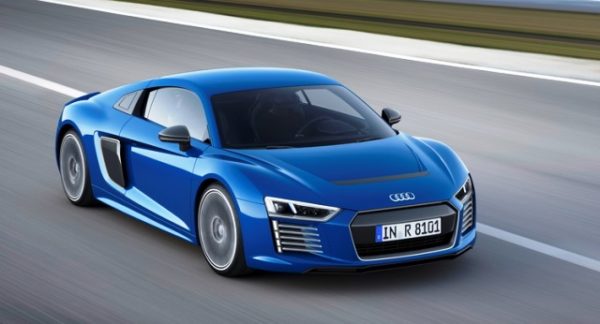 Audi R8
Audi unveiled the new model of its sports car, the R8, at this year's Geneva Motor Show. The second-gen R8 was launched alongside two other variants: the battery-powered E-Tron and the LMS racer.
Lighter than the outgoing model, the regular R8 is powered by a 5.2 FSI engine. It produces 533hp and another having 602hp. The latter goes from 0 to 100 km/h (62.1 mph) in just 3.2 seconds with an impressive top speed of 330 km/h (205.1 mph). The all-electric E-Tron produces 456hp and 679lb-ft of torque from two electric motors while the R8 LMS-a racing version is powered by a modified version of the 5.2-liter V10 engine from the production car which produces 585PS (577hp).
The R8 will go on sale in the summer with the R8 V10 costing 165,000 Euros while the top-of-the-range R8 V10 plus will go for 187,400 Euros.
Bugatti Veyron La Finale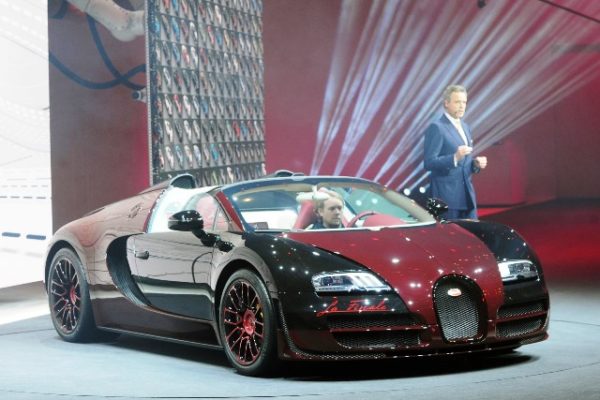 Bugatti unveiled the final edition of the Veyron named La Finale. Veyron's production spanned the last 10 years during which 300 coupes and 150 roadsters were built and adjudged the fastest street-legal car. The final edition has a 16-cylinder 8-liter engine which produces 1,184horsepower and a maximum torque of 1,106lb-ft, capable of taking the car from 0 to 100 km/h (62 mph) in 2.5 seconds.
Ferrari 488GTB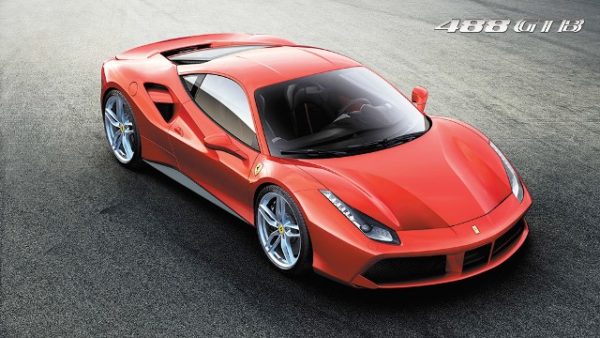 The Ferrari 488GTB is the replacement model to the popular 458. It is powered by a 3.9-litre V8 engine, capable of producing 661 horsepower and 560lb-ft of torque that allows the car to go from 0-62 mph in 3seconds and 0-124mph in 8.3 seconds reaching a top speed of 205mph.  The engine is mated to a seven-speed dual-clutch gearbox with Variable Torque Management which allows the engine apply itself in an aggressive manner.
Koenigsegg Agera RS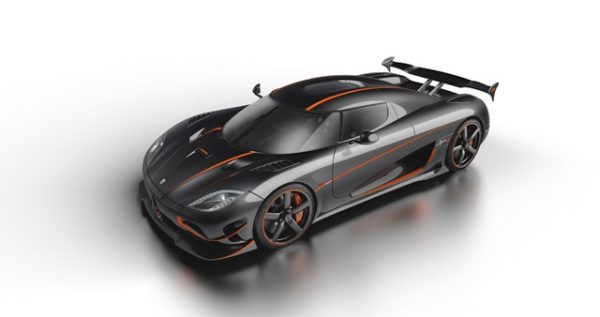 The Koenigsegg Agera RS according to the manufacturer is built to focus on track attitude by utilizing advanced technology from the One:1 (another model built by Koenigsegg) program while maintaining all the features and functionalities of previous S and R models, while maintaining the Agera's everyday usability.
Sketchy details released shows that the engine produces incredible 1160hp on regular petrol. With a 5-litre engine volume, this amounts to an astonishing 232 Bhp per litre with perfect reliability. This handcrafted car will only be available to 25 people with 10 already pre-sold prior to the first showing.
Koenigsegg Regera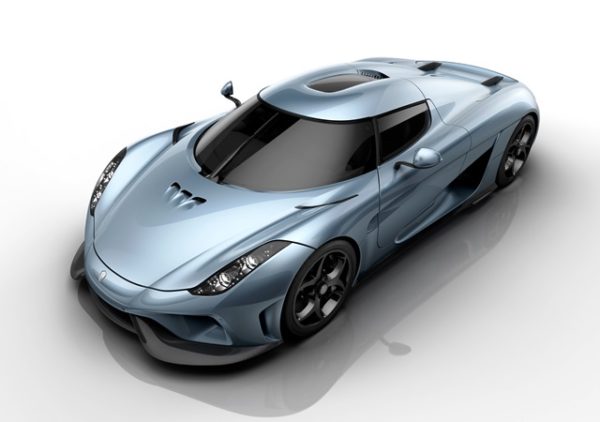 The Koenigsegg Regera is first-of-its-kind in that it's the first car that "operates all body closures completely automatically" with doors, engine cover and luggage compartment to be controlled by a remote or a smartphone. It has a plug-in capability with a 65km-40 miles range on electricity only with the option of allowing battery to drain completely upon arrival at charging point when location is saved on GPS. The engine produces over 1500Bhp" (1520hp) and "over 2000Nm" (1475 lb.ft.) of torque with (93mph to 155mph) taking just 3.2 seconds
McLaren 570S
The McLaren 570S is the newest sports car positioned to challenge the Audi R8, Porsche 911, Jaguar F-Type and the newly introduced Mercedes-Benz AMG GT. Its style is described as a "shrinkwrapped design with power coming from a mid-engined twin turbo V8 which produces 570hp and 443 lb.-ft. of torque, this will take it from 0-62 mph (0-100km/h) in an impressive 3.2 seconds with a top speed of 204 mph. It also goes from 0-124 mph (0-200 km/h) in an impressive 9.5 seconds.
McLaren 650S LeMans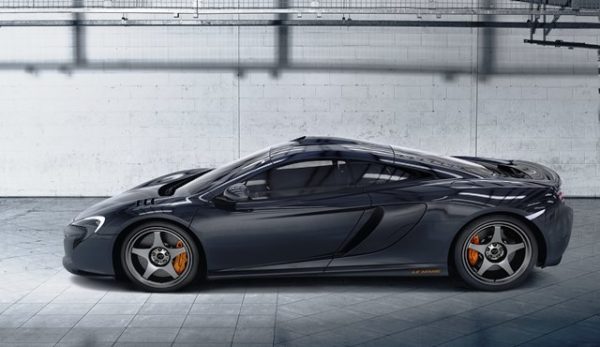 The McLaren 650S LeMans is a creation of their Special Operations division (MSO) to celebrate the 20th anniversary of the McLaren F1 GTR victory at the 24 Hours of Le Mans. It was designed with the input of legendary F1 designer Peter Stevens and powered by a 3.8-liter twin-turbo V8 producing 650PS (641 bhp) and 678 Nm (500 lb ft.). It goes from 0-62mph (100km/h) in 3 seconds with a top speed of 207mph (333km/h).
McLaren 675LT
The McLaren 675LT is another limited edition offering described as the fastest and most focused McLaren Super Series to be produced. The McLaren 675LT is now available for order with a base price of £259,500. With deliveries expected to start in July this year. Performance stats were not obtainable.
McLaren P1 GTR
The McLaren P1 GTR is a $3 million track-only supercar to which ownership qualification is based on having the equally insane McLaren P1 parked in your garage. The highly coveted 986hp beast is priced out of the market strictly for 40 lucky buyers.
On acquisition, lucky owners will participate in their own race series with first racing session to take place at the Silverstone while a proper track day is scheduled for the Circuit de Cataluña in Spain. Conditions are based on McLaren's rules and stipulations.
Porsche 911 GT3 RS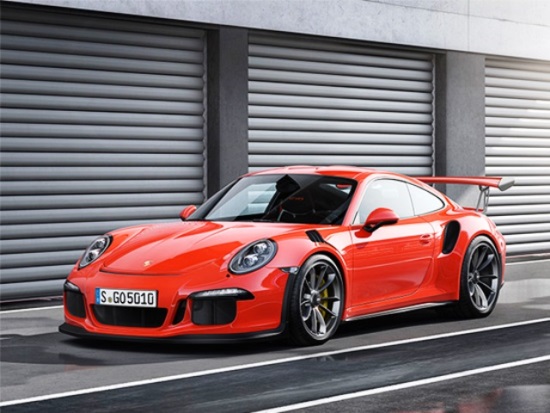 Porsche launched its fastest 911 around the Nürburgring called the 911 GT3 RS. Until now, the 997-generation GT2 RS held the record, it was smashed by a whole four seconds and total time of 7 minutes and 20 seconds around the ring.
Its powered by a 4.0-liter flat-six churning out 493hp (500PS) and 460Nm (338lb.ft) of torque mated to a seven-speed dual-clutch transmission which transfers power to the rear wheels, in a 0-60mph time of 3.1 seconds. It's available for sale with prices starting at $175,900.
Porsche Boxster Spyder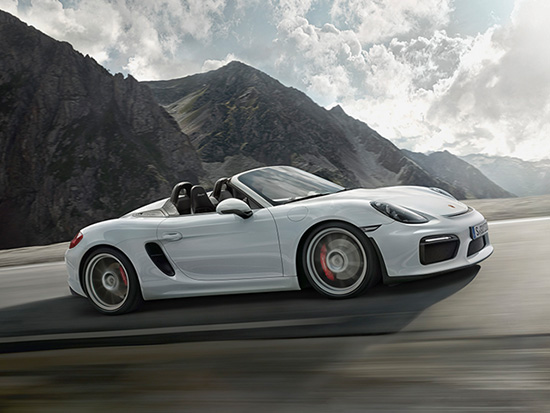 The Porsche Boxster Spyder is a lightweight version adjudged to be the fiercest version till date. To achieve the weight status, features like air conditioning and radio were taken out. If you hate the idea, Porsche can put them back free of charge.
It is powered by 3.8-liter flat-six with an output of 375PS (370hp) allowing it with the roof down to hit 100km/h (62mph) in 4.5 seconds with a top speed of 290km/h (180mph). The engine is mated to a six-speed manual transmission. It will hit U.S. dealerships by 2015 October with prices around $82,100
Porsche Cayman GT4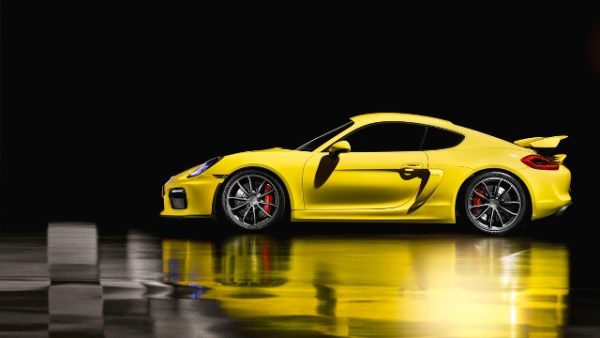 The Porsche Cayman GT4 is the company's baby sports car powered by a 3.8-liter flat-six engine. It produces 385PS (380hp) mated to a six-speed manual gearbox which allows the engine sprint from 0 to 100 km/h in 4.4 seconds (0-60 mph in 4.2 s) reaching a top speed of 295 km/h (183 mph). Prices start at €85,779.
Photo Credit: Aston Martin, Audi, Bugatti, Ferrari, Koenigsegg, McLaren, Porsche