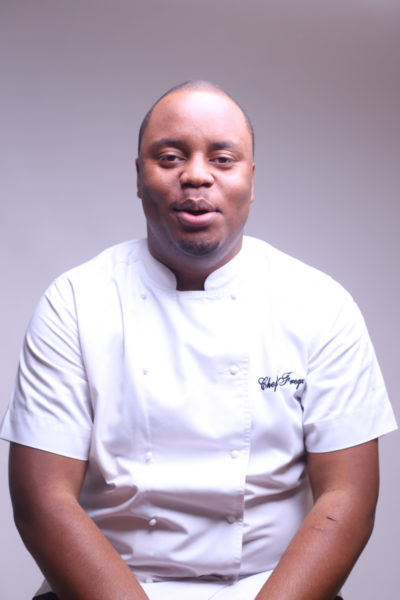 Mangoes are in season so it hasn't been to difficult to decide what I need to do.
I decided to share with how to utilise the mango apart from cutting up and eating or throwing it into a smoothie last last (forgive my Nigerian English)
So to start off, here's a simple cake I think we all can do. It's such a no-brainer that even me who hates baking found it so so so simple to throw altogether. It takes about 15 minutes to prep and put everything in a baking pan and your oven can be preheating before that time, so 50 minutes after… you should be laughing.
So I'm sure you've had or at least heard of a pineapple upside down cake. So that's where inspiration comes from today. Instead of pineapple why not mangoes? The mangoes in season are quite sweet nothing too tart so they are perfect. You want to use mangoes that are in between soft and hard, hard enough to hold its form, but soft enough to bite in easily and it's super juicy.
I couldn't help but drool when I turned it upside down and it was glistening in all its caramel shine and glory.
Here's what you need for the cake: serves about 8-10 depending on how you cut it, it can serve more or less.
A round 10 inch cake pan
1 – 2 large ripe mangoes peeled and cut into 1/2 inch slices
340g caster sugar
4 eggs, lightly beaten
250g natural yogurt
1 cup or 250ml sunflower oil
Zest of 3 small limes or zest of 1 big lime
370g plain flour
4 teaspoons baking powder
50g desiccated coconut optional
For the Lemon Caramel
1 cup sugar
3 tablespoons water
Juice of one large lemon
You need some parchment or baking paper. This is to help hold back the caramel.
How To
Start by making the caramel. Please be every careful when making this. DO NOT PUT YOUR FINGER IN TO TASTE IT. Hot sugar can almost kill you.
Start to melt the sugar and add add water to the sides to stop the fast colouring. Add the lemon juice and stir around. Allow to cook till it's a very light amber colour.
Grease your cake tin and line with baking paper at the bottom. Preheat your oven to 180 degrees C
Lay the mangoes at the bottom evenly and pour over the caramel till it's evenly covered.
Mix the sugar, yogurt, eggs, lime zest. Add the flour and baking powder and fold through. If you're using coconut, add it at the end. Pour into the cake tin over the mangoes.
Place in the preheated oven and leave to bake for 45-50 minutes. Test by placing a skewer or knife in the middle; if it comes out dry, the cake is ready.
Once the cake is ready. Allow to cool in the pan before removing for about 5-10 minutes. When flipped over, brush with some more caramel for an extra shine.
Serve with some green tea and extra fruit.
If you're feeling a little extra indulgent please by all means whip some cream and drizzle some extra lemon caramel.
However, if you're feeling fitfam, replace the sugar with coconut sugar, or use raw or organic brown sugar and for caramel just use some honey. Serve with some green tea and extra fruit.
I can't thank my best aburo Joel Adu enough for the pictures and slowly converting me to Nikon side. Please follow him on instagram @j_adu
Before I go finally, I am holding a cooking class on the 13th to 16th of April and a pop up restaurant at the end of the month. Want to attend? Please make sure you're following on Instagram and Twitter @Chef_fregz for live updates and more.
Also send an email to info@cheffregz.com or call Remi on 0805 238 2351