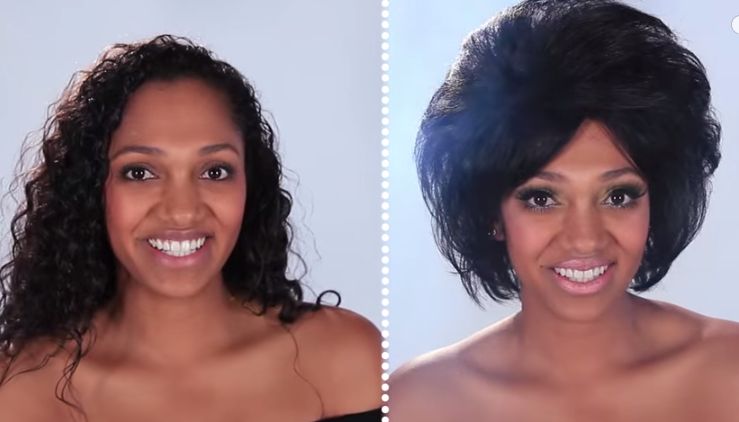 From the beginning of time women have looked for ways to beautify and enhance their face, skin and hair in different societies.
From the Egyptian Era where women lined their eyes in kohl and often had braided hair; to the Elizabethan Era when women shaved their foreheads to make them appear larger and painted veins on their chests – we have truly come a long way in makeup.
Today, thanks to creative guys at BuzzFeed, we get to see just how makeup has truly changed over the course of history.