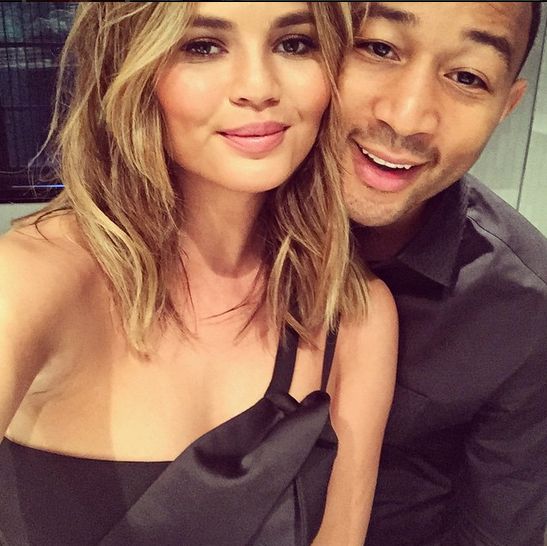 I think we can all agree that Chrissy Teigen is not your average model.
With loads of memes and GIFs praising her down-to-earth nature and funny faces, John Legend's wifey constantly reminds us that sometimes models are just like us.
Speaking of being 'just like us', Chrissy used her Instagram account to share an unusual pic – a photo of her stretch marks and bruises.That's right people, models have them too, and she doesn't want you to forget that.
The image showed her legs crossed and a number of "stretchies" and bruises from "bumping into kitchen drawer handles".
We love it when we get to see just how 'normal' celebrities are, and so do her followers. The photo made fans love her even more with some leaving comments like;
– "Wow, this makes me feel so much better about my legs. I hate the stretch marks on my thighs. Thanks for keeping it real @ChrissyTeigen you are so gorgeous. I never would have guessed you have flaws like the rest of us gals. #GirlPower #StrongWoman"
– "Love this girl @ChrissyTeigen you boosted my confidence up up up!!! Thanks for being real".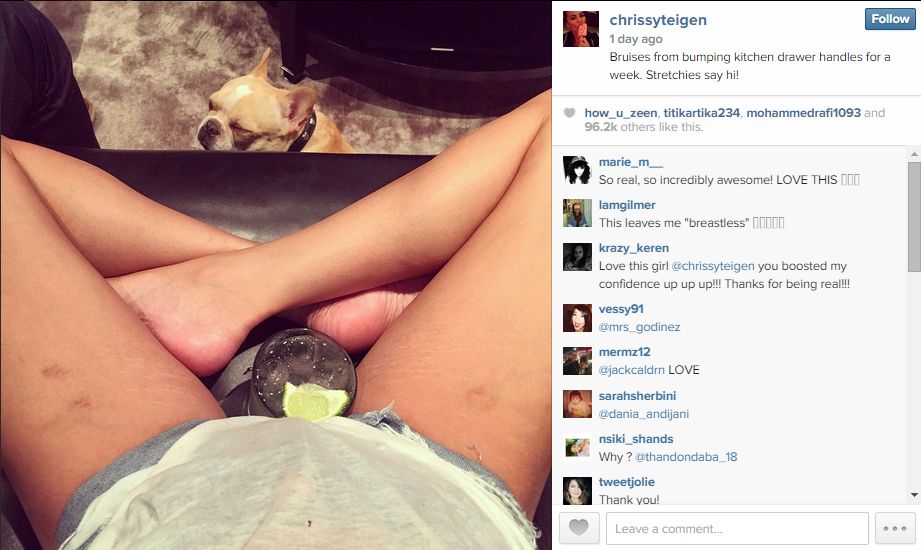 Photo Credit: @ChrissyTeigen (Instagram)